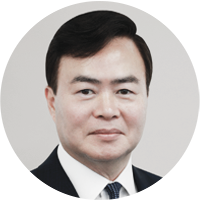 Young Cho
Jul 22, 2020
From Recession to Recovery
The COVID-19 crisis is having a devastating impact on the U.S. economy and causing structural shifts across many areas of the economy. It brings to mind Mark Twain's famous quote, "Apparently there is nothing that cannot happen today." The pandemic and containment measures to suppress the transmission brought activity to a virtual halt, delivering a historically sharp and deep contraction since the Great Depression. Monetary and fiscal policy has undergone a revolution in just two months, with responses having been much faster and the scales been larger than any moments in the history. Market sentiment has become driven by the evolution of COVID-19 and policy responses to combat the economic fallouts, fundamentally changing the investment landscape as government intervention in economies and markets becomes more entrenched. The pandemic has also sparked concerns about global supply chains and poised to accelerate the trend of deglobalization as U.S. and China are intensifying their strategic rivalry across many dimensions.
As countries re-open and mobility recovers beginning in May, the economic rebound is underway. The likely trajectory of the U.S. economy is a recovery beginning in the second half of this year, before a moderate and sustainable growth taking place in 2021. The Conference Board Leading Economic Index showed a partial recovery in May from its sharp decline over the previous three months, as economic activity began to pick up. However, a new surge in COVID-19 infections could dampen the recovery and add to the already skyrocketed uncertainties surrounding many aspects of the economy. Our 2020 midyear economic outlook reflects the COVID-19 induced structural shifts and their implications on different areas of the U.S. economy.

1. U.S. Growth
Despite a solid start to the year, U.S. economy took a sudden turn from its longest expansion on record and entered recession in February as COVID-19 pandemic has spread across the globe. Consumer expenditure, which accounts for almost 70% of the U.S. economy, fell sharply in the first half of 2020 as the sudden stop in activity due to lockdowns has resulted in a large drop in services and durable goods spending. Further re-opening will take place in the next few months, but until a vaccine is developed and distributed, travel, tourism, and trade will remain impaired. The ultimate damage to U.S. economy will largely depend on the timing and shape of recovery path – both of these factors are highly uncertain.

2. Employment
Unemployment rate, which had been as low as 3.5% at the beginning of the year, climbed to 14.7% in April, the highest level post Great Depression. However, the employment situation has perked up since May. U.S. unemployment rate of 13.3% in May was 1.4% lower than in April, defying market expectations for severe labor market deterioration. June's employment situation turned more positive, with total nonfarm payroll added 4.8 million following an increase of 2.7 million in May, bringing the unemployment rate down to 11.1%. Looking ahead, although we look for the unemployment rate to recede more in the summer time reflecting a gradual resumption of economic activity that have been hampered due to lockdowns, the unemployment rate is expected to stay above 6% through 2023.

3. Inflation

One of the main debated topics among economists today is about the outcome of the COVID-19 crisis and whether it will lead to inflation or deflation. Historically, a drastic loosening of monetary policy leads to higher levels of inflation, but prevailing deflationary pressure on the U.S. economy also exaggerates due to a plunge of income from workers who lost their jobs and precautionary savings among workers in unaffected or recovered sectors due to uncertainty about their future job security. We look for a low inflation – but not a deflation – through 2020. The Consumer Price Index (CPI) grew 2.1% year-over-year in Q1 2020 and it is expected to decelerate through 2020.

4. Monetary - Fiscal Policy

The policy responses to the economic fallout of COVID-19 have been on a completely different scale compared to Great Financial Crisis (GFC). There are three main aspects to the monetary and fiscal policies: zero interest rates; unlimited Quantitative Easing (QE); and special funding facilities. However, the Fed will face numerous challenges in the months ahead. The nation's budget deficit has ballooned to over $3 trillion with debt-to-GDP ratio surged to more than 100%. In addition, the upcoming presidential election also adds to the political risks.

5. Commercial Real Estate

The effect of COVID-19 crisis has been felt disproportionately across the CRE property sectors. Hotel and retail properties, which have taken the hardest hit from initial COVID-19 outbreak, are likely to experience a bumpy road to rebound as restrictions on mobility will remain in place until a vaccine is developed and distributed. Office sector will take more challenges as working-from-home has emerged as a "new normal" for many businesses. Apartment is also likely to be tested although direct payments from government might alleviate household financial distress. Industrial sector is more of a mixed bag, with strength in growing demand from e-commerce activity but weakness in slowing warehouse businesses amid prolonged supply chain disruption. Looking ahead, economic activity is likely to get back on track during the summer time as most areas of the country have started to re-open, leading to moderate improvement in CRE fundamentals across property types. However, commercial real estate price is expected to continue to deteriorate through 2020 as property price usually lags the economy, particularly during times of elevated uncertainty.

6. Housing

The COVID-19 pandemic has created both a demand and supply shock to housing market, but early signs of recovery have emerged. With the economy gradually opening up beginning in May, home sales is expected to get back on track from the pullbacks through April. Recent mortgage purchase applications data climbed as record-low mortgage rates have boosted demand for home purchases. Overall, we expect the current crisis to compare favorably to the Great Financial Crisis (GFC) when home price plummeted over 35%. During the 2008 Great Financial Crisis, U.S. residential real estate was at the epicenter of the economic downturn, but this time housing will likely be in a much better position due to relatively stronger housing fundamentals, tighter underwriting standards, and successful implementation of Fed's relief programs.

7. Corporate

Amid an unprecedented economic downturn induced by measures required to address health crisis, corporate profits declined 8.6% in Q1 2020 year-over-year, the weakest pace of growth since 2009. While the recent employment gains lead to pickup in business sentiment, companies in most sectors are expected to see sharp declines in profits in Q2 2020. Despite the headwinds faced by businesses, the equity market was recently up by more than 40% from the lows in March, implying an improving trend for corporate profits after a wretched Q2 2020. The massive fiscal support aimed at directly helping businesses and the Fed's intervention to maintain access to capital through fell-functioning financial markets and low interest rates are favorable as well.

8. Retail
The recent reads of retail sales data were a clear sign of pick up consumer demand, implying a decent recovery of the economy. In May, retail sales rebounded 17.7% month-over-month from the lows in April, as thousands of stores and restaurants re-opened after containment measures were lifted. The employment data for June were also on the positive side as many temporarily furloughed workers being rehired. There were around 22 million payroll losses in March and April combined, and roughly 7.3 million jobs added in May and June. Looking ahead, the sudden stop in consumer spending due to lockdowns is likely to ease further as economy recovers during the summer time. Beginning late June, however, COVID-19 infections and hospitalizations are on the rise in many states, leading to fears that the recovery could be falter due to renewed containment measures and consumer caution.


Authors

Qi Wu, MA
Principal Business Analyst, EMAG
qi.wu@bankofhope.com
Young Cho, Ph.D.
Chief Analytic Officer, EMAG
young.cho@bankofhope.com