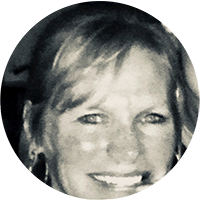 Meg Schutte
Feb 01, 2022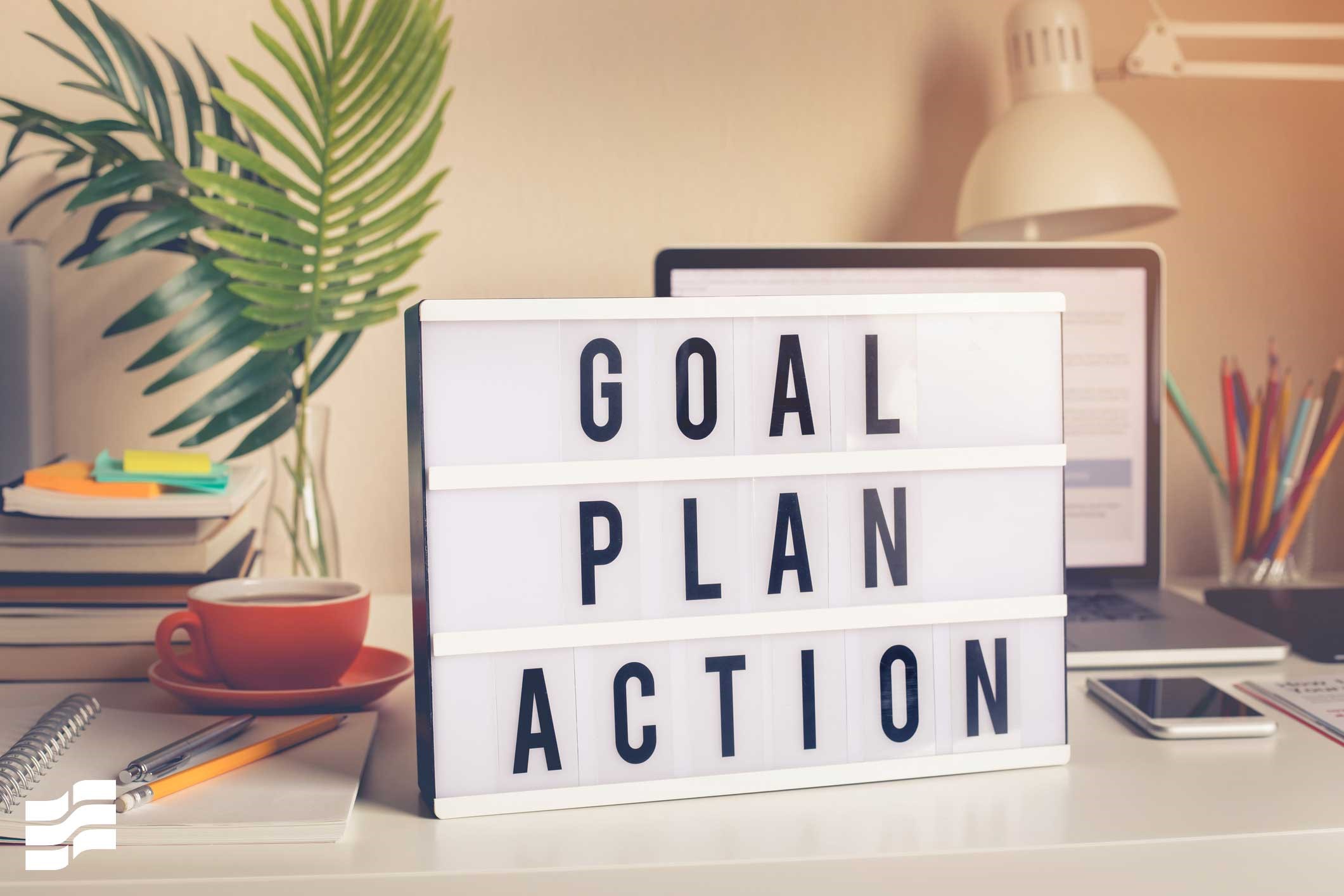 Resolutions done? Check! Setting down goals and kicking off 2022 with good intentions will pay off in the long run. Now's the time to take charge of your finances to save more, benefit your bottom line and make meeting day to day money needs easier. Get started with 22 financial habits that can make a difference.
1. Get Organized: Do a Financial Review
Nothing feels better than seeing all your expenses organized in one place. Whether you keep your financial information online or filed in traditional folders, give everything a clean sweep so it's all accounted for. Gather W2s and 1099s (typically sent out during January), bank and credit card statements, comb through receipts, make individual folders for investments, medical, utilities, rent, and mortgage/student/car/personal loans. Spreadsheets and money apps are great tracking and recording tools. This is a great exercise to review the previous year's income and expenses, get ready for tax season, and see your true financial picture.
2. Secure Your Data: Store in the Cloud
While there's merit to having a paper trail of all your expenses in a given year (especially to prepare your taxes and if you run a business), there are huge advantages to scanning all your important financial and personal documents and storing them in the cloud - it's safe, secure and easily accessible. Many credit card and utility companies also store statements on their websites that you can download and store in a password-protected file on our computer.
3. Do a Legal Review: Put Plans in Place
The pandemic drove home the need to be as prepared as possible in the event of unforeseen events and illnesses. If you haven't by now, arrange for a power of attorney and a health care proxy to act on your behalf. No will? There are plenty of websites that will help you more affordably prepare legal documents. Or talk to a lawyer. Review terms of life insurance policies and retirement accounts and update any beneficiaries you've designated.

4. Get Ahead of the Game: File Your Taxes Early
In the slow months of January, get your numbers together for your accountant or yourself if you do your own taxes. The upside is you could get your refund earlier. And even if you owe taxes, knowing the amount due gives you more time to assemble the funds you'll need. You'll also have more time to contribute to an IRA (traditional and Roth) or SEP which can reduce your total income and subsequent tax bill.


5. Maximize Contributions: Boost Your IRA
The more money you save for retirement, the more you can enjoy it when the time comes. Try to raise your 401k contribution by 1% (or more!) every new year. Remember, you can also contribute to your IRA before April 15th, 2022, when you can deposit $7,000 in earnings into a traditional or ROTH IRA (standard limit is $6,000, plus $1,000 catch-up if you're 50+).

6. Automate Everything: Don't Get Penalized by Late Fees
From payroll deductions that go straight to your 401k, automatic withdrawals to cover minimum amounts due on credit cards, and mortgage payments, health insurance premiums and utility bills linked to online bill pay, you can automate all your financial responsibilities. Enjoy more peace of mind, fewer missed payments and late fees, and less dings to your credit score.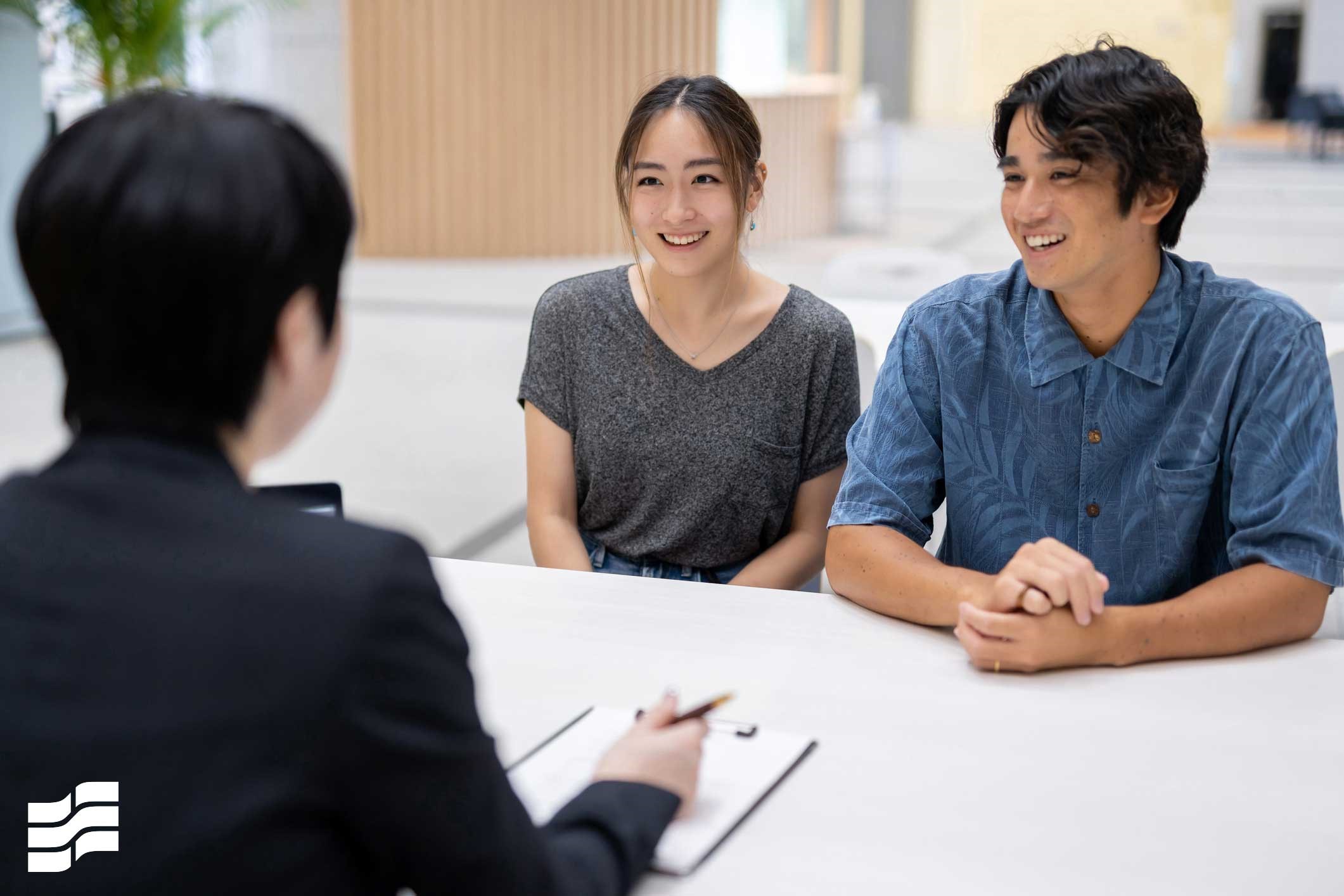 7. Plan Ahead: Be Ready for Big Life Events
Major milestones will affect your financial situation, so the sooner you start saving the better off you'll be. From weddings to babies, college education, dream trips, new homes, vacation homes, even starting a new business, there are a lot of costs and legal issues to consider. There's also a lot to be excited about, so start planning with the help of your accountant, tax professional or estate planner. Or call a Bank of Hope Wealth Advisor who can help you implement a strategy for your specific financial goals.
8. Keep Good Records: Make a Video of All Your Possessions
Smartphone cameras make it very easy to document all your assets. This is very helpful when you need to file an insurance claim or experience a loss due to theft, fire, water damage or other event. Walk through every room and video all content, making note of most valuable items. Remember to check closets, jewelry and safe deposit boxes. Date this file and save it on your desktop or in the cloud and share with a trusted contact with access instructions if needed.
9. Give Back: Donate More
Giving feels good and it's also good for your bottom line. For tax year 2021, special new rules allow people who don't normally itemize to take a deduction for $300 in cash donations (or $600 per couple). There are so many well-deserving organizations nationally and locally that could use your help through financial contributions and the donation of goods, services, and your time.
10. Lose the Paper Trail: Shred, Shred, Shred!
While many people feel more comfortable keeping a paper trail, it's prudent to shred outdated personal, financial, and medical records every single year. Purchase a home shredder, schedule a shredding truck visit, or drop off files at a shredding business. Some towns host shredding days. You'll feel mentally and physically lighter. And safer.
11. Save More: Make It a Priority
If you're not already participating in your company's 401K plan, start now. Any contribution they match is free money for you. Already saving this way? Up your designated savings percentage by a point or two. Set up automatic deposit for a portion of your paycheck right into your savings or investment accounts. Out of sight = Out of your hands (and IN the + column).
12. Bundle Insurance: Reduce Premiums
One way to reduce paperwork and the need to keep track of too many accounts is to consolidate your home/rental/auto insurance policies. Bundling is a quick and easy solution to lower your monthly premium. Plus, you'll have one account, one point of contact, and one payment due. But be sure to shop around for the best rate for more savings.
13. Make the Call: Negotiate a New Plan
Once a year, make a note to reach out to credit card companies, cable/internet/smartphone providers, and auto/home insurance companies to see if you're getting the best deal, the lowest interest rates, and more cash rewards. No business wants to lose a good customer and will usually work with you to keep you happy. It is free to ask and could save you plenty each month.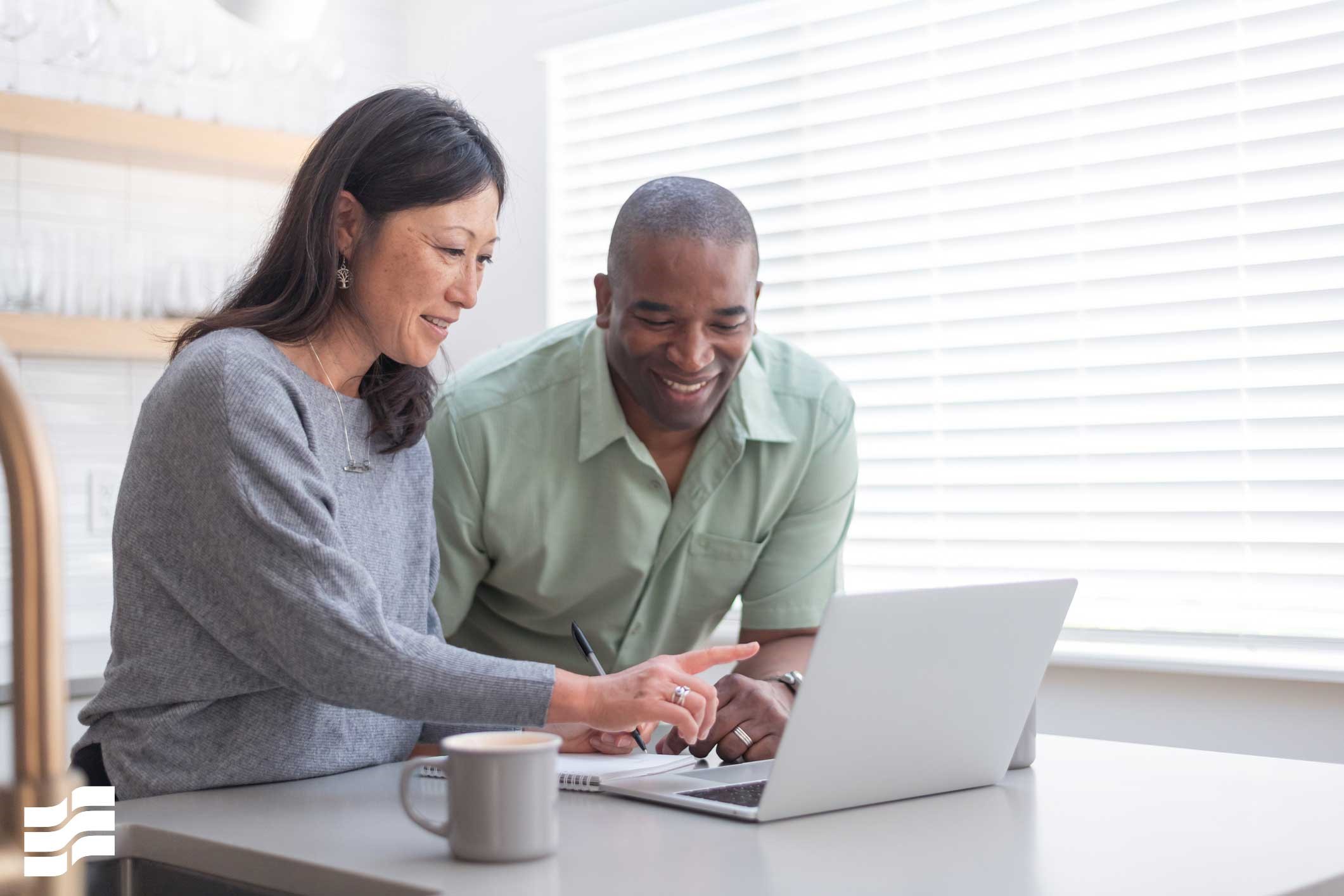 14. Check Your Credit: Improve Your Score
Get into the habit of checking your credit report at least once a year. The Fair Credit Reporting Act entitles you to one free copy of your credit report from each of the three major consumer credit bureaus every 12 months. Order them at https://www.annualcreditreport.com/index.action
Knowing where you stand can help you to fix discrepancies and raise your FICO score. So does paying bills on time, keeping credit card balances low, and limiting applications for new credit.
15. Educate Yourself: Learn How to Invest
Become a savvier investor by understanding the financial market better. From cryptocurrencies to stocks, bonds, ETFs, and high-yield CD accounts, there are plenty of ways to make the most of every dollar. If it sounds too complicated or you don't know how to jump in, hire a financial advisor, listen to a podcast, or open an investment account with friends and pool your funds and your knowledge. You might just be an undiscovered financial wizard.
16. Buy Less. Upcycle More
Before you buy new, shop your house and see if you can repurpose something you already own. Check out Facebook Marketplace for more affordable items available right in your neighborhood. Visit the Goodwill store. Do a swap party with family and friends. Sell online or host a tag sale to make some extra cash. All of this is good for your wallet and the environment.


17. Protect Yourself: Lock Up Your Data
Do everything you can to safeguard your financial and personal information to avoid fraud, identity theft, and cyber hacks. Check bank and credit card accounts monthly so you can easily spot any discrepancies. Always use multi-factor authentication to make it harder for anyone to get illegal access. Set up bank alerts, credit report monitoring, and freeze your account immediately if you suspect fraudulent activity. Password-protect every single thing.
18. Stream Less: Binge More
With the amazing content online these days, it's easy to get "stream happy." Make sure you're using all the services you're paying for or reduce to 1 or 2. Must-see show? Binge watch for a month and then cancel. Sign up for trials to test drive the lineup. Pause services when you travel or just for a financial break. Share accounts and split costs with family members.


19. Shop A New Way: Take Your Debit Card on the Go For convenient, contactless payment, take your Bank of Hope debit card with you. Store it on your smartphone in a digital wallet so it's always accessible. Simple and safe to use online or in-store, it makes checkout quicker wherever Apple Pay, Google Pay, and Samsung Pay are accepted. Don't have a Bank of Hope debit card? Apply today at the nearest branch.
20. Take a Pause: Wait Before You Buy
Thinking about what you want to purchase can save you from impulse buys or paying too much. Found a "just gotta have" item in a store? Walk around and then come back to it. Keep items you like in your online shopping basket for a few days, then decide. Some retailers will send you an email with a discount or coupon code to get you to finish checking out. Worth the wait!
21. Break Bad Habits: Set Yourself up for Success
While you're busy adopting new habits shared here, toss out your bad ones. Everything from not paying off credit card balances each month, shelling out for expensive coffees every day, buying quantity over quality, not balancing your checking account, buying items at top dollar when you can shop around for deals, and eating out too often. Shut them down once and for all.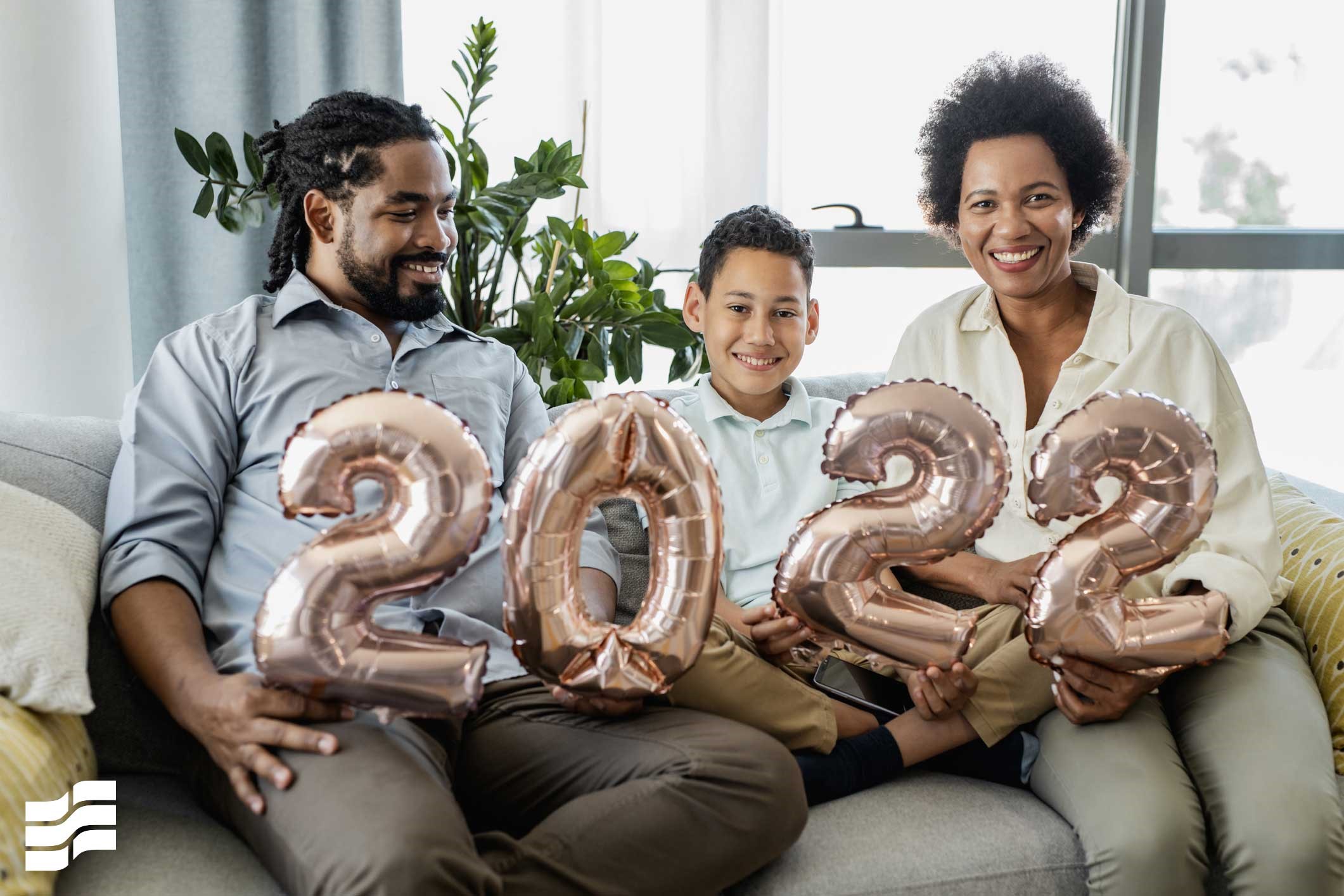 22. 2022 Financial To Do List: Are you on it?
While saving more is a great goal, you should spend some of your hard-earned money on yourself. Splurge on a dream trip, buy that coat you've been eyeing, upgrade your tech equipment, or treat yourself to a night on the town. You don't need to indulge in everything on your wishlist, just make 2022 a year full of good financial habits and some well-deserved fun.
Meg Schutte is a Bank of Hope Blog contributor.
The views and opinions expressed in this article do not necessarily represent the views and opinions of Bank of Hope.
More Hope Stories
Tips for Estimating a House's Worth in 5 or 10 Years

Tips for Estimating a House's Worth in 5 or 10 Years

6 Ways to Take Care of Your Family Financially

6 Ways to Take Care of Your Family Financially

How Often Should You Monitor Your Bank Account

How Often Should You Monitor Your Bank Account
Tips for Estimating a House's Worth in 5 or 10 Years

Tips for Estimating a House's Worth in 5 or 10 Years

6 Ways to Take Care of Your Family Financially

6 Ways to Take Care of Your Family Financially

How Often Should You Monitor Your Bank Account

How Often Should You Monitor Your Bank Account