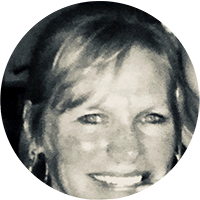 Meg Schutte
Jan 29, 2021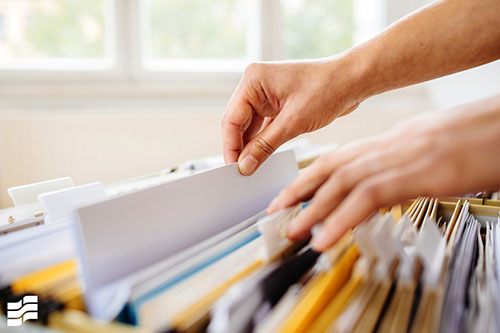 A stack of paper statements? A box full of credit card receipts? Piles of bills? Too many emails you can't find from your bank? Whether you're on top of your finances or not, it's advantageous to do a yearly accounting of where you stand with everything. Not only will it reduce clutter and stress, but giving your financial house a good cleaning will give you more control over your money, confidence that you're taking care of business, and the ability to spot and fix problems so you can strengthen your money profile.
For a fresh start in 2021, give your finances a reset:
1. Scour Your Data
This will be the most time-consuming step, but ultimately very rewarding as you will now have all your info in one easy-to-find place. Remember to look both online and offline to corral your data. If you're committed to being paper-free, store your personal info in a separate desktop folder on your computer, or a remote hard drive, or on a removable flash drive. Otherwise, assemble folders for individual accounts and keep them in a file cabinet or other storage container. Here's the goal: to be able to easily put your hands on any one of the following when you need it:
Bank statements
Credit card statements
Retirement (IRA/Roth/401K) accounts
Investments
Insurance policies (home, health, life, auto)
Loans: Mortgage, car, education, other
Tax Info - W-2s, 1099s previous returns
Legal documents
Credit report
Outstanding debt records
Closed/Unused Accounts

Tip: Change your username and passwords often to protect yourself from identity theft and your financial accounts from being hacked. Share your master list with a partner, family member or trusted friend in the event they need to access it for you.
2. Purge, Shred, and Delete
This is the "Get Ruthless" stage. No one wants to be accused of being a hoarder, but with time, your financial data can really accumulate. Make a concerted effort each year to assess what you need to save and what you can throw away. A good time to do so is right after you file your federal tax return. Depending on your specific tax situation, the IRS recommends keeping tax documents between three to seven years. (Find out more at www.irs.gov). Hang on to tax returns, canceled checks, receipts, and any other records that support tax deductions in case of a possible audit down the road, especially if you run a business.

Pro Tip: Shred, don't chuck. This is your personal information and you don't want it to get in the wrong hands. If you don't have a shredder, see if your town holds a community shredding day, or check into mobile shredding trucks.
3. Wipe Out Late Fees
Tackling reams of data should give you a sense of how you are spending, saving, and, yes, wasting your money. Putting your finances on auto-pilot can help. This is the perfect opportunity to make your life simpler by streamlining your finances with digital solutions.
Automate Savings: Saving money shouldn't feel like a chore. Money gives you freedom and in order to enjoy it, you need to save more of it. Arrange with your employer to direct deposit a portion of your paycheck right into your savings account. Tap this extra money to:
Save for retirement
Start or build an emergency fund
Pay down medical bills
Pay off your mortgage sooner
Plan for a dream vacation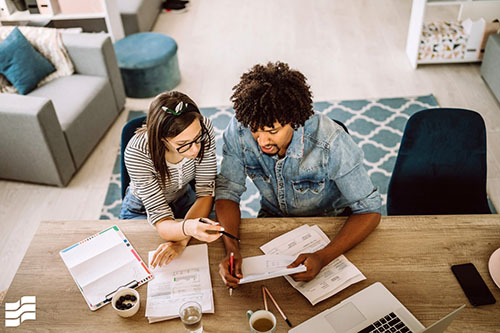 Automate Bill Pay: Enroll in Bank of Hope's Online Bill Pay to avoid missed or late payments, or a ding on your credit report. Just indicate who to pay and when, and for how much and from which account. This can be a recurring amount or one that covers the minimum due. You can always apply more to your balance.
Pro Tip: To help with cash flow each month, you can change due dates for recurring bills. Check with credit card issuers, loan providers, and your bank to do so.
Automate Bank/Credit Card Statements: For one less thing to worry about, have your statements more securely delivered digitally, via email. This not only gives you access to your info 24/7, but with a quick button click you can update your master financial folder online. While you're at it, set up automatic credit card payments.
4. Refresh Your Budget
Starting to get a better sense of your overall financial picture? Now take the very beneficial step of creating a budget, or reassessing one you have already set up. It's very empowering to see where you're overspending, see where you can save, and see your way out of accumulating debt. List ALL your expenses each month, and then review each category to see if you can free up any cash to give yourself some breathing room.
What can you cut down or out of your budget?
Phone (landline/mobile)
Cable/Internet/Wifi
Utilities: Electric/Oil/Gas (shop around for better rates)
Streaming services
Newspaper/magazine and other subscriptions
Personal Care: Hair/Skin/Body
Dining/Entertainment
Gym memberships
Travel (Commute/Vacation)
Pet care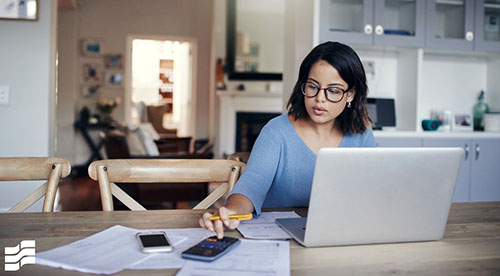 5. Scrub Out Credit Card Debt
If only it were so easy. But, in order to tackle debt, you need to know where you stand. Add up the total owed for each card you might have, along with the interest rate you are paying. Then consider some strategies to pay down your debt:
Debt Snowball - Pay off the smallest loan first; then work your way up to the largest loan.
Debt Avalanche - Pay off the loan with the highest interest rate, then go down the line.
Consolidate Debt - Take out a bank or personal loan at a lower percentage rate to pay off existing balances, and then have just one bill due monthly.

Tip: Don't close out credit cards you no longer use, as it will affect your debt-to-credit ratio and possibly lower your credit score. Open credit cards benefit your credit history and total available credit. Too tempting? Hide the cards or ask your bank/lender to freeze them temporarily.


6. Cleanse Your Credit Report
If you're like most people, you probably don't check your credit report very often. But it's full of important information you should be aware of (this is your money history after all). Combing through it will help you spot any errors that you can take steps to fix and potentially have removed from the report. Doing so can improve your score and help you avoid higher interest rates when you go to borrow money for a down payment on a house or a new car.

Pro Tip: Every year, you're guaranteed one free credit report from each of the three credit bureaus.
Meg Schutte is a Bank of Hope Blog contributor.
The views and opinions expressed in this article do not necessarily represent the views and opinions of Bank of Hope.
More Hope Stories
Tips for Estimating a House's Worth in 5 or 10 Years

Tips for Estimating a House's Worth in 5 or 10 Years

6 Ways to Take Care of Your Family Financially

6 Ways to Take Care of Your Family Financially

How Often Should You Monitor Your Bank Account

How Often Should You Monitor Your Bank Account
Tips for Estimating a House's Worth in 5 or 10 Years

Tips for Estimating a House's Worth in 5 or 10 Years

6 Ways to Take Care of Your Family Financially

6 Ways to Take Care of Your Family Financially

How Often Should You Monitor Your Bank Account

How Often Should You Monitor Your Bank Account