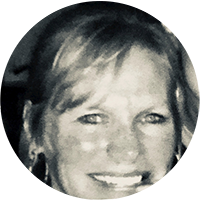 Apr 26, 2022
At Bank of Hope, we're always looking for ways to help the communities we live and work in. From April 18 to April 22, our employees participated in the #KeepAmericaBeautifulChallenge. We encouraged our employees to adopt one healthy habit per day to help keep our neighborhood beautiful and sustained.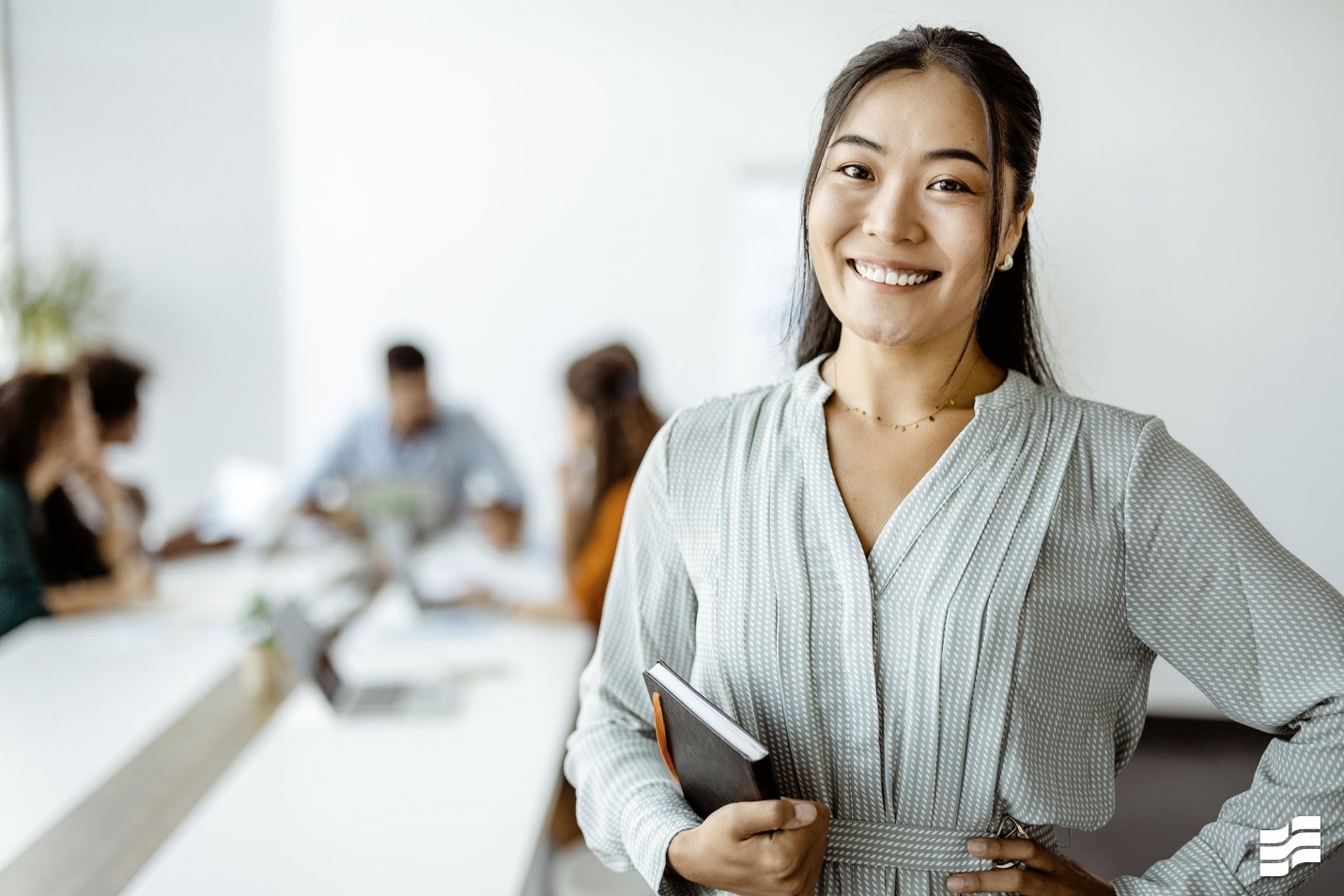 Now, as Earth Day rolls around, and is celebrated every year on April 22nd, we're sharing some great ideas for small businesses that want to be more environmentally conscious. First held in 1970 to help raise awareness and motivate action, Earth Day has grown to include a variety of events coordinated around the world by earthday.org and involving 1 billion people and 193+ countries. This year's theme is "Invest in Our Planet" – a great reminder that every action can make a huge difference, if we all participate together. Go Green!
How You Can Take Action
Whether you're a solo entrepreneur or run a small business, it's important to know your carbon footprint and energy consumption. A little effort here and there to improve can add up. Take some time to assess your office, store, restaurant or other environment and see what you can do better to put the planet first.

Take Charge: We're all so used to being on our devices 24/7, that we sometimes forget about how the energy costs add up. There are things you can do daily to work smarter:
Shut down computers and other electronics when not in use, or put in hibernation mode

Laptops consume significantly less energy than desktop computers

Turn off any lights when you leave the room

Use LED bulbs for more long-lasting, energy efficiency
Put on timers for more peace of mind

Use rechargeable batteries to reduce battery waste

Disposables are expensive to recycle

Donate old or unused electronics (computers, tablets, smartphones) versus throwing them into the trash

Schools, charities and non-profits can use them
Trade in for a credit at a retailer

Less Paper, More Digital: Adopt a "Reuse, Repurpose, Recycle" mindset. Before anything is thrown away, consider how it can still have use in your office. Or take business into the cloud and go 100% digital/100% paper-free. Changes you can make:
Recycle paper

Re-use back sides
Keep cartons/bins around to collect

Reuse boxes, packaging materials, folders
Only print things out when absolutely necessary
If you're a restaurant or retailer, replace plastic and paper bags with reusable bags

Nice perk for your customers
Add your logo for increased brand recognition and free advertising

Offer online billing and payment services for your customers


Send reminders, alerts, messages, and receipts via email and text

Switch to digital account statements – save on stamps, paper and envelopes
Offer contactless pay options at checkout
Set up online banking https://www.bankofhope.com/business-banking/online-banking for your business
Get your business done anytime, anywhere with mobile banking https://www.bankofhope.com/business-banking/mobile-banking
Take a "Healthier" Route to Work: Skip the drive, and the gas! With price-per gallon still high and the warmer weather coming back, encourage employees to take the train or bus or carpool to work, or walk and bike if feasible. you may even want to offer a subsidy to those who take mass transportation. If your employees take the train, providing a company shuttle to the office can also be beneficial.

A Better Break time: As more employees are coming back into the office, either full-time or hybrid, they will be hanging out in the office cafe for snacks, meals and catching up with coworkers. Some ways to keep things more eco-friendly:
Commit to not using plastic water bottles, as they are costly and harmful to the environment

Install a filtered pitcher or filter attachment for the kitchen sink
Order a cost-effective water dispenser from a local provider

Supply reusable cups, glasses, utensils, dishes, and trays
Try to use non-toxic, plant-based cleaning supplies
Install hand dryers in the kitchen and bathrooms
Swap disposable paper products for utility towels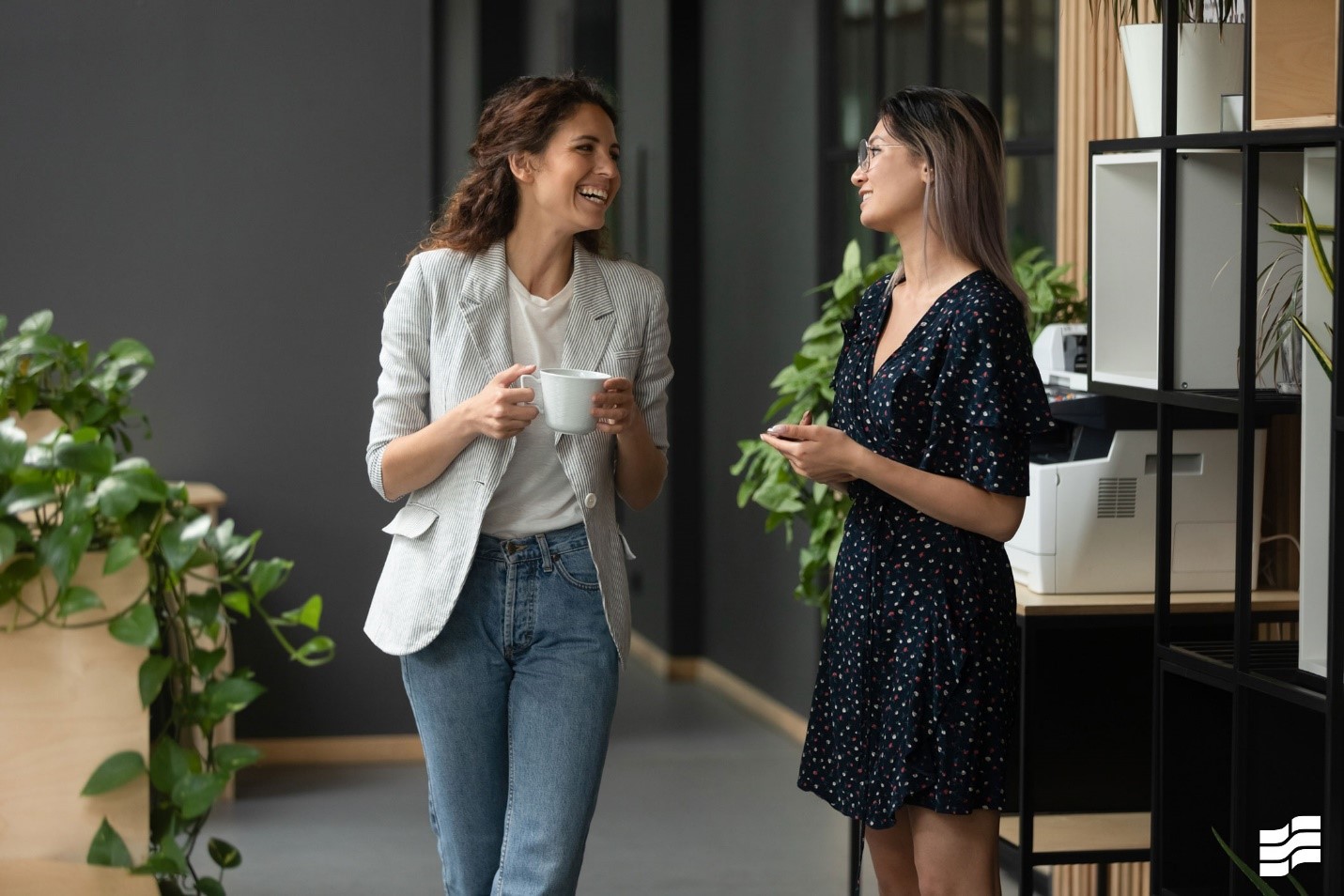 More Green Space: When you need to update your office or workplace with furniture, rugs, artwork, and office accessories-shop local. You can find great "gently used" pieces on Facebook Marketplace, Craigslist, Freecycle.org, the NextDoor app, and thrift stores. And because people are spring cleaning around town, keep your eye out as you drive around. See what others are selling, and sometimes, just willing to give way for free. A good cleaning and a fresh coat of paint can do wonders.
Unplug in More Ways than One: At the end of a busy day, we all need a break. And so do your electronics. Do your electric bill a favor and unplug all appliances and devices, because even when they are turned off - the electricity is still flowing. Doing this consistently can lower your electric bill and reduce carbon dioxide emissions. Plus, power strips make this easy as you just "turn off" the main switch.
Return "Junk Mail" to Sender: As you throw away all that mail you never even look at, think about how many trees were cut down to help produce all that wasted paper. Then take some steps to stop the influx:
At the very least, take the junk mail to your local recycling center
Call and remove yourself from any mailing lists you're on
Send any postage-paid postcards or envelopes back to the company with a note to remove your name
Send a letter to the return address
Cross out your name and address on mail printed with "Change Service Requested" or "Return Service Requested" and write "Refused" and send back
Get digital subscriptions to newspapers, magazines and other subscriptions to cut down on paper around the office
Tune-ups: Schedule regular yearly maintenance of your heating and air conditioner systems. Keeping both running at optimal capabilities can save you money and sometimes help to prevent any costlier problems from occurring.

Give Back: It's always a good thing when small businesses get involved with their local communities. After all, the people who support you are your neighbors. Beyond just offering them a product or service, you can invite them to join in social initiatives or events that show your commitment to being green. This is not only good for the world at large, but can help you in the PR department:
Sponsor a Community Clean-up Day – Great things happen when everybody pitches in. Check with your town hall or local authorities about any permissions.
Host a Shredding Day – A great way to meet and help other small businesses in your area (because we all know how stacks of paper and financial documents can pile up.) Arrange to have a shredding truck park in your lot or partner with a local organization.
Grow a Garden – If you have the space, start a garden that employees can help take care of and share what you grow. A nice way to spend a lunch hour that can help with personal well-being and raise company morale by working together for a common cause.
Lend a Hand – Give staff a paid volunteer day to help out a local business or organization involved in environmental sustainability in some way.

To find out more about Earth Day, and for more tips on doing right by the planet, visit https://www.earthday.org/ any day of the year.

Meg Schutte is a Bank of Hope Blog contributor.
The views and opinions expressed in this article do not necessarily represent the views and opinions of Bank of Hope.
More Hope Stories
The Truth About 8 Mortgage Myths

The Truth About 8 Mortgage Myths

Can Green Card Holders Buy a House & Get a Mortgage Loan in the United States?

Can Green Card Holders Buy a House & Get a Mortgage?

Self Care: An Investment in You

Top of Your To-Do List? YOU should: Drop the remote, turn off your computer, put down that bag of chips, and start making self-care a priority.
The Truth About 8 Mortgage Myths

The Truth About 8 Mortgage Myths

Can Green Card Holders Buy a House & Get a Mortgage Loan in the United States?

Can Green Card Holders Buy a House & Get a Mortgage?

Self Care: An Investment in You

Top of Your To-Do List? YOU should: Drop the remote, turn off your computer, put down that bag of chips, and start making self-care a priority.