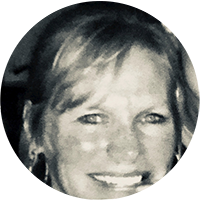 Meg Schutte
May 27, 2020
Small businesses are the heartbeat of the American economy. The passion and dedication of mom and pop shops, one man shows, family businesses, entrepreneurial endeavors, and every kind of business in between, fuels the economy with purpose, originality, and heart. The desire to go into business for oneself can stem from many things. Maybe it was time to leave corporate life to begin a whole new career. Perhaps it was time to finally pursue a dream. Or sometimes it's just a matter of finding a new place to land. The freedom to run your own day, be your own boss, and do the work you feel you were meant to do are strong driving forces for many. It's no surprise that "Do what you love, love what you do" is heard time and again. Because it's true. There's always a lot of talk about HOW to run a small business with the WHY getting lost in the details. In an ongoing Bank of Hope series, we're taking a closer look at why people love what they do.
"This is what I was born to do!"
Monika Stout Owner, Cake Artist, Truly Scrumptious
Monika Stout spent years as a graphic designer, but with the move to computers she missed working with her hands to create something beautiful. A cake decorating class led to making cakes for family and friends and hearing that she should sell them: Truly Scrumptious Cakes was born. Specializing in unique, one-of-a-kind, hand-made custom cakes for all occasions, her goal is to make each one as unique as the person for whom it was created. From elegant to whimsical, each cake is an individual work of art spun from cake, icing, fondant and sugar. Her novelty cakes have to be seen to be believed — whether it's an oversized hippo, vegetable garden, classic car, mystical creature, or a barrel of pups — they're incredible and edible.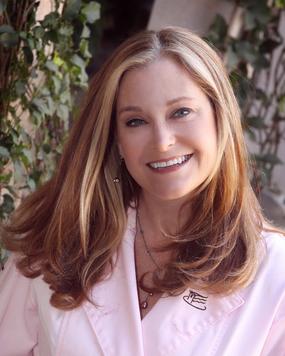 Monika Stout's winning cake on the Teenage Mutant Ninja Turtles episode of Food Network's "Cake Wars" takes confection to new heights.
"Baking is a science and very detailed and methodical. I'm a small touch OCD and everything about it, from the precise measurements to the detailed scheduling, just makes me happy," she explains. From her first day on her own, she envisioned a successful custom cake business. What she didn't expect was that it led her in a completely different direction that she's enjoying even more. Over the years, she's competed on a few televised baking shows (Cake Wars, Ridiculous Cakes, Big Time Bake), winning the Cake Wars, Teenage Mutant Ninja Turtle Episode.
Until Covid-19 halted production, she was working on the Netflix Show Nailed It! as part of the team that creates the "Hero" pieces that home bakers take a crack at recreating. "If you had told me years ago that I would be working on an Emmy nominated TV show like Nailed It!, I would have just laughed." Today, in between gigs in Los Angeles, she's learning how to bake bread and schedules her cake business around the TV work. During the holidays last year, she used some downtime to stay home and made about 1,500 cookies. "I have the best of both worlds."
"This is a dream job for me."

David Albright LMFT - Licensed Marriage and Family Therapist
Jumping ship from corporate America, David Albright went into business for himself after years of working as a marketing professional. "After reaching my mother's highest expectations of me by the age of 36 and feeling tremendously bored all of a sudden, I redirected my life energy toward crazier adventures and dreams." Becoming a psychotherapist was one of those dreams and led him to go back to school in 2006 to get a graduate degree.
During COVID-19, David Albright has been video chatting with most of his clients weekly.
Setting up shop in Northern California as a counselor and therapist, today he helps men discover where they fit in the world, how to find love and acceptance, how to navigate life challenges, and how to find greater meaning and happiness in life. He offers counseling for relationships, depression, anxiety, career changes, sexual issues, and personal growth. "I love nothing more than to teach an imperfect soul that they are lovable, how to love themselves, how to love others, how to be an amazing partner or parent." He says watching his clients discover their truest and best self is almost always profound.
David describes himself as "Definitely not your typical therapist!" As one man shows, he loves doing things his way and has accomplished everything he set out to do, even attracting more clients than he can take on. He feels we live in a complicated world — a world where we often need a guide and trusted advisor to help us. "My work is one of my greatest passions and I have many success stories."
Down the road, he'd like to try and open up some space to work with couples and children, something he enjoyed during his school internship. Because face-to-face contact is crucial to what he does, COVID-19 has served up some new challenges and he immediately set up an office in his condo. "I Zoom or FaceTime with most of my clients each week. I meet one of them on a 10-foot long park bench in Golden Gate Park. Rain or shine. We both take our masks off."
"I can honestly say I love what I do."
Lauren Roecker - Executive Director, Wildwood Foundation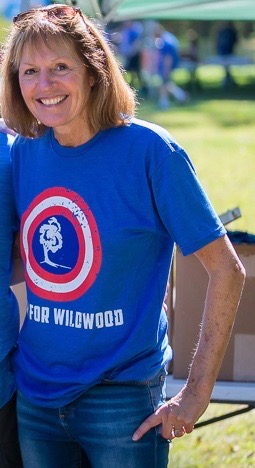 Lauren Roecker is proud to be a voice for those who do not have the opportunity.
After many years in broadcast sales, Lauren harnessed her customer-first background to help Wildwood Programs, a non-profit, human services organization that helps over 3,500 children, adults, and families living with the challenges of autism, neurologically-based learning disabilities, and other developmental disorders throughout New York's Capital region. Her older sister has a developmental disability and she knows first-hand the many challenges that families live and experience each day. She's motivated by the ideal that "Everyone should have the opportunity to lead an active, full and meaningful life."
Lauren first joined as a volunteer and board member over 23 years ago and then took on the role of Executive Director of the Wildwood Foundation in 2008. With her small team of "rockstars," they advocate for and give a voice to this extremely vulnerable population, and fulfill the philanthropic needs of Wildwood Programs through progressive, cost-effective, fundraising initiatives and community awareness, involvement and investment. "We have such a generous, giving community and I love being able to thank everyone for the ongoing support." Every donor is invited to visit the program to see their generosity in action.
Lauren loves making a positive difference in people's lives and feels the simplest thing can make someone happy. Just taking the time to smile and say a friendly "How's it going today?" to any one of the students at school or day program participants and residents can turn their day around. "I have a lot more patience and understanding today for people with disabilities. I know that may sound a little surprising because it has obviously been part of my life and who I am, but it is so much easier to have patience with non-family members." Working in this field has helped her to be more sensitive and patient with her own sister's needs. She's inspired by the unwavering compassion and dedication of the direct support professionals who work tirelessly every day to care for all of the students and adults at Wildwood. "They are my real, true heroes!"
Lauren has always been inspired by Mark Twain's words: "Find a job you enjoy doing, and you will never have to work a day in your life." As for the future, "There is, and will always be, plenty more to achieve — this is not a one-and-done job!"
Meg Schutte is a Bank of Hope Blog contributor.
The views and opinions expressed in this article do not necessarily represent the views and opinions of Bank of Hope.
More Hope Stories
Tips for Estimating a House's Worth in 5 or 10 Years

Tips for Estimating a House's Worth in 5 or 10 Years

6 Ways to Take Care of Your Family Financially

6 Ways to Take Care of Your Family Financially

How Often Should You Monitor Your Bank Account

How Often Should You Monitor Your Bank Account
Tips for Estimating a House's Worth in 5 or 10 Years

Tips for Estimating a House's Worth in 5 or 10 Years

6 Ways to Take Care of Your Family Financially

6 Ways to Take Care of Your Family Financially

How Often Should You Monitor Your Bank Account

How Often Should You Monitor Your Bank Account