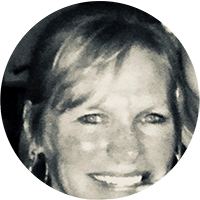 Meg Schutte
Sep 10, 2020
Inspiring young girls to become the female leaders of tomorrow... helping people to heal their bodies... bringing design dreams to life... What defines the day for these small business owners may be different, but they all share a trait typical of successful entrepreneurs: passion. Not to mention working in fields where helping others inevitably leads to helping themselves, too. In our ongoing Bank of Hope series, Do what you love, love what you do," see how these three are doing just that.
"I am passionate about helping the next generation of female leaders rise."
Sheri West, Founder & CEO, LiveGirl
Through LiveGirl's CONFIDENT podcast, Sheri West and her daughter Olivia interview fierce female leaders.
Having worked in corporate America for close to 17 years, Sheri West's personal experience with glass ceilings and sexual harassment inspired her to "pay it forward" by founding LiveGirl in 2014. A nonprofit, bipartisan girls leadership organization that builds confident, inclusive leaders, its mission is to prepare the next generation of diverse, brave female leaders with the skills, community, and connections so that ALL girls may thrive and make a positive impact on the world. Sheri adds, "My family's eye-opening experience with the Fresh Air Fund showed me the importance that all girls, especially girls of color, have access to mentors, role models, and opportunities."
Based in New Canaan, Connecticut, LiveGirl started with the "bold goal of mentoring middle school girls, because adolescence is the time when confidence plummets for most young women and never recovers." Programs and experiences are designed to bring people together and foster diverse relationships. The expansion of LiveGirl has paralleled her daughter Olivia's own growth. As she moved into 6th grade, they developed a leadership model to help middle schoolers "lead themselves," equipping them with self-esteem and social emotional intelligence, the building blocks of a confident leader. When she transitioned to high school, they expanded opportunities for high schoolers to lead others. And now that Olivia had headed off to college, they've launched She Works, a college career-readiness and internship program.
She's inspired every day by the girls and young women that LiveGirl serves. "This summer, whether I was zooming into a virtual camp or running training for our She Works (career-readiness) interns, these girls lifted me up and gave me hope for the future." She's come to realize that often (for the older high school and college women) they only need to give them a platform and encouragement, and then just stand back to watch them rise.
"I love being entrepreneurial and nimble," says Sheri. And this is reflected in how fast LiveGirl moves when responding to the world. With the COVID19 outbreak, they quickly moved regular programs online and added some new community support (e.g., coping with COVID19 stress & anxiety). When they realized that some of their underserved youth didn't have access to technology at home, they provided three weeks of virtual summer camp along with a free laptop loan to any girls who needed it. Amid the nation's reckoning on racial justice, they launched a "Listen, Learn, Act: Racial Justice, Identity, & Empowerment" conversation series and an interactive racial justice roadmap to engage teens in racial justice advocacy.
LiveGirl is living up to their mandate: "We don't want to redo what's been done before. We are examining issues through the lens of young women and innovating to bring new ideas to the table." As Sheri points out, "We are small but mighty," with a full-time staff of three, 22 professional mentors and hundreds of volunteers. "I hope I inspire my team to be bold, innovative, and authentic, and to lean-in to their passions." With an overall vision to contribute to a world free from both gender and racial inequality, there's no slowing down for Sheri or LiveGirl — and that's a great thing for tomorrow's leaders.
The girls who participate in LiveGirl's many leadership programs are bright, capable, courageous, and resilient.
"Love where you live and live where you love!"
Candace Kristensen, Owner, Ocean Design Studio


"Good design takes time and patience." Candace Kristensen knows this well, having run her own interior design business for the last 11 years. She became her own "first client" when she and her husband set out to renovate their seaside cottage in Laguna Beach, California. When all was done 8 months later and they threw a dinner party to celebrate, the guests asked: "Who was your designer?" That's how it all began.
In the late 60s and early 70s in California, Candace grew up around the design and eclectic style of her parents, whom she describes as sophisticated hippies. "It certainly rubbed off and has always inspired me." Surroundings are important to her and she loves designing, being challenged, and transforming spaces both big and small.
On the first day going out on her own, she felt scared. But her husband was a big part of giving her the confidence to take on that first big client renovation. "When they sold the house a few years later, in one day, they sent me a thank you note." The upside of working so closely with her clients is that many of them have become good friends. The same holds true for the subcontractors that she's built relationships with over the years — "They are family to me."
She describes her style as "Modern Farmhouse with a slice of Bohemia" and brings this aesthetic to every job. As with most design projects, it often feels like she is "herding cats, but in a good way!" what with getting permits, managing client preferences and tackling building challenges. But things have a way of always moving forward. What keeps her motivated is a personal philosophy of "No problems, only solutions" and seeing the end result — making dreams a reality for her clients.
COVD-19 has actually given her business a boost, with so many people spending more time at home and deciding things needed a refresh. She's been busy with many repeat clients wanting to redo a kitchen, the bathroom, change-up the furniture... you name it.
One of her most challenging projects was updating a 1923 cottage. It took 2.5 years as there are many rules in place per the city and heritage committee to keep things authentic while implementing a new design. A collaborative "We are all in this together" energy on every job rubs off on her, too. A few years ago, she worked on the renovation of a $4.5 million dollar home alongside a favorite client/friend. It was her first big project after having been through cancer surgery and treatment. "Being around all my subcontractors, back being creative, and feeling empowered by good health and awesome people was just what I needed."
To get a fixer-upper ready to flip, one client hired a company to film Candace's 3-month transformation of the space.
"When a patient tells us that we have turned their life around
by taking away their pain or giving them more independence —
it's a great reward."
Tim Dreher, Owner, Dreher Therapy Associates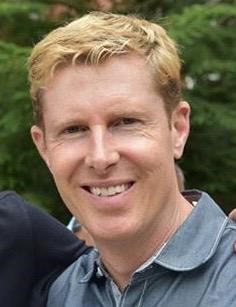 Tim Dreher's goal has always been to be involved in a profession that helps people. After working for several physical therapy companies that demanded productivity at the cost of quality, he wanted to strike out on his own, but "didn't have the guts." Losing his job was the impetus for starting his own practice. Turning something bad into something good follows his mantra of "This too shall pass" for dealing with life's challenges.
Tim takes a holistic approach to healing and well-being. He feels most people pay so little attention to their bodies and certainly understand them the least. "I believe the role of therapy is to provide our clients with an 'instruction manual' for their bodies." When the space he was renting in a retirement community had to close because of COVID-19, it sent him out into the community to see his clients for in-home visits. "Being in a patient's house, seeing their pictures and meeting their family is great. And being in the Italian section of town has meant lots of food and homemade bottles of wine!"
Along with Telehealth services over video and phone, he's kept up with most of his clients. He recently moved into a new space in the West Newton Fitness and Wellness Center in Massachusetts where he oversees a clinic of five other therapists. This team of experienced Physical Therapists, Massage Therapists and Personal trainers offers individualized, high-quality therapy and specializes in orthopedics, neurology, sports medicine, geriatrics, pain management and other issues.
Working in a smaller village, Tim enjoys being part of the community and how so many patients seem to know each other. Over the years, his practice has treated several members of one family. As much as he helps his patients, they help him, too — especially the older patients, who share their great wisdom about what's important, from life/work balance to relationships and marriage.
When he first started out, Tim was treating just a few patients a day in his living room or their homes. That his practice has grown into half a million dollar business is both exciting as well as overwhelming. "We are more skilled at and very successful working with patients compared to 30 years ago." He feels the phrase "It's lonely at the top" rings true as there's much that you can't share with your staff. But, joining a group of other physical therapy clinic owners has turned that around. "We all felt that we were in competition with each other, but we have actually helped one another to have everyone's company grow." He also hires interns two or three times a year and enjoys teaching and mentoring the next profession.
As Tim says, "Having a physical therapy clinic owned by one person instead of a corporation means we can devote more resources to provide quality care. So my staff is very happy that we take care of ourselves before we worry about the dollar." And all that great Italian food doesn't hurt, either.
Last winter, Tim went down to the Caribbean to volunteer his services, working in an abandoned soccer stadium converted into a 62-bed hospital to replace one that had burned down.
Business owners listed above are not customers of Bank of Hope but were solely interviewed for the purpose of this content.
Meg Schutte is a Bank of Hope Blog contributor.
The views and opinions expressed in this article do not necessarily represent the views and opinions of Bank of Hope.
More Hope Stories
The Truth About 8 Mortgage Myths

The Truth About 8 Mortgage Myths

Can Green Card Holders Buy a House & Get a Mortgage Loan in the United States?

Can Green Card Holders Buy a House & Get a Mortgage?

Self Care: An Investment in You

Top of Your To-Do List? YOU should: Drop the remote, turn off your computer, put down that bag of chips, and start making self-care a priority.
The Truth About 8 Mortgage Myths

The Truth About 8 Mortgage Myths

Can Green Card Holders Buy a House & Get a Mortgage Loan in the United States?

Can Green Card Holders Buy a House & Get a Mortgage?

Self Care: An Investment in You

Top of Your To-Do List? YOU should: Drop the remote, turn off your computer, put down that bag of chips, and start making self-care a priority.