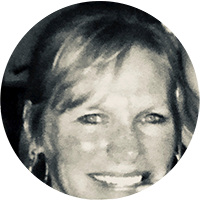 Meg Schutte
Jun 15, 2020
How reinventing your marketing plan can help re-engage core clients and catch the eye of some new ones.
Ingenuity in a time of crisis has always been inspiring. During the COVID-19 pandemic, brands looking to connect with customers have adopted new ways to market their business, sell their products or services, and nurture relationships. Reinventing your marketing plan right now can not only help you re-engage with your core clients but also catch the eye of some new ones...and all while maintaining a safe distance. Here are some things to consider moving forward:


Stay in the Game
While it's no longer "business as usual," waiting until things go back to the way they were will leave you behind. Take a hard look at the realities of your business today because of COVID-19 challenges. What's working? What's not? Assess where you can pivot and try fresh approaches. Don't have an e-commerce site? Now's the time to launch one with people spending so much time at home. Be proactive about responding to changes in the marketplace to keep your business top of mind and in the mix.

Take Cues from Customers
Obviously, it's a whole new landscape out there for small businesses. There's much to be learned from how people have changed their purchasing behaviors and shopping habits in the past few months because of health and safety concerns. Personal video shopping sessions via Instagram, Zoom and Facetime have become more popular. Curbside pick-up and contactless delivery are now the norm, with customers calling or ordering online first. Frictionless payment via mobile phone check-out and emailed receipts adds more peace of mind. Implementing new policies and procedures will give customers the confidence they seek to do business with you.

Get Creative
Wineries are hosting educational tastings online. Art schools are holding virtual classes. Restaurants are selling online gift cards. Yoga teachers are sharing their Zen on Zoom. Can't hold your annual fundraiser? Host a virtual one or try an online auction. There are many ways to engage with your target audience that can result in new revenue streams as well.

Offer Value
Your business has its own unique reason to be. Take this time to remind customers. Maybe they can benefit from your product or service right now if it can help/entertain/educate them at home? Or assist them in working remotely? If not, you can still offer value during this uncertain time via special discounts or payment plans. Donate to a local cause in your community. Giving back at this time can earn you some valuable goodwill.

Reach Out
As businesses reopen, customers are excited to get back to their favorite restaurants, stores, and locales. Stay in touch! Make sure your messaging and visuals are positive, welcoming and appropriate to what's happening in the world now. Keep customers updated through email, text, calls and on your website about new hours of business, social distancing policies, what you're doing to ensure their health and safety, and how excited you are to see them again, too!

Go Where Your Audience Is
People are home more. They're online. They're streaming. They're reading newspapers and magazines and playing video games. They're all over social media, at all hours. Retarget your messaging where they're more likely to see it and be most receptive. A little humor wouldn't hurt, too. We could all use a laugh as life gets back to pre-COVID-19 days.
Meg Schutte is a Bank of Hope Blog contributor.
The views and opinions expressed in this article do not necessarily represent the views and opinions of Bank of Hope.
More Hope Stories
Tips for Estimating a House's Worth in 5 or 10 Years

Tips for Estimating a House's Worth in 5 or 10 Years

6 Ways to Take Care of Your Family Financially

6 Ways to Take Care of Your Family Financially

How Often Should You Monitor Your Bank Account

How Often Should You Monitor Your Bank Account
Tips for Estimating a House's Worth in 5 or 10 Years

Tips for Estimating a House's Worth in 5 or 10 Years

6 Ways to Take Care of Your Family Financially

6 Ways to Take Care of Your Family Financially

How Often Should You Monitor Your Bank Account

How Often Should You Monitor Your Bank Account