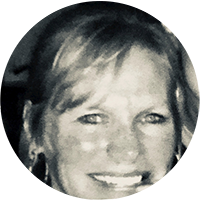 Meg Schutte
Mar 29, 2021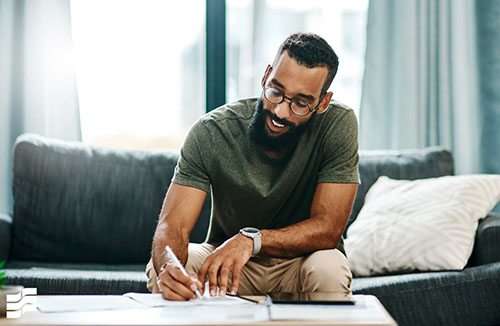 "Spend less, save more," is the advice you usually hear for paying down debt. It sounds so simple and easy, but that's not always the case. Expenses in life have a way of adding up, from fixed costs (housing, education, medical insurance) to necessities (cars, utilities, food, clothing) and loans (auto, mortgage, credit cards). And sometimes, beyond what we earn from our employers or our own businesses, we could use extra money to take care of bills and reduce what we owe. With some creativity, willpower and effort, you can find new sources of income.

There are things you can do to earn more and there are things you can do without (or with less of) to save money to put towards your balances.
Work It: First things first – think about your current job and any ways you can be paid more. Is it time to ask for a raise or be considered for a promotion? Maybe you can work more overtime or telecommute. See if adjusting your tax withholdings makes sense to give you more take-home pay. Be sure you are taking advantage of all the benefits your company offers, from gym membership deals to pet insurance and RX discounts, etc.
Learn to Negotiate: There is always a better deal to be had. You just have to ask. It might take some time on the phone or via an online chat, but the effort will pay off. Talk to your credit card issuers about reducing your interest rate. Ask your phone provider for a lower rate more in line with your usage. Contact your cable or internet provider about a better package deal, new promotion, or to discuss reducing services for added savings.
Stream On: Go ahead, cut the cord. Everybody's doing it. With so many streaming options out there, all you really need is a strong internet connection. Pay for that and add the services and channels you'll actually watch. Avoid paying extra for premium channel subscriptions, pay-per-view or movies on demand. Buy your own modem versus renting every month from your provider.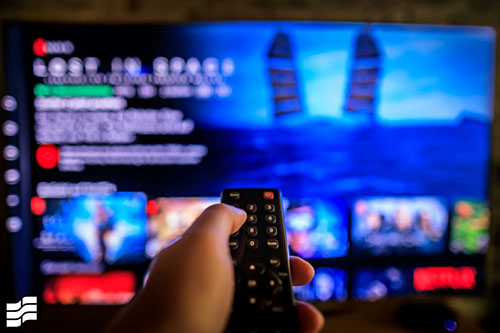 Hold the Phone: While you might be tempted by a shiny new smartphone every 2 years or so, resist the urge. Your present phone is just fine. And besides, most of us don't even use ALL of the bells and whistles on our current ones. If you're still paying for a landline, do you really need it? A bundled deal with your cable and internet might slash your bill a good bit.
Shop Around: Put more money back in your own pocket by doing the due diligence of getting a few quotes for home, car and life insurance. To find the lowest possible insurance rate, get new quotes once or twice a year or when your plan is up for renewal. No one wants to lose a customer and businesses will often work with you to keep you happy.

Cut the Fat: Doesn't it feel great when you pull out a coupon in a store or apply it online and instantly see your total decrease? Keep it up. Carry coupons with you in a special folder whenever you shop. Before you check out online, always check to see if the retailer has emailed or texted you a promotion, or search the web for a deal. Use sites like Groupon, Living Social and RetailMeNot when you need a discount on a product or service.
Sell Your Stuff - Believe it or not, you're probably sitting on a lot of valuable items that you've overlooked:
Hold a tag sale of things you no longer use: bikes, tools, ladders, sports equipment, clothes, toys, housewares, furniture. Or go in on a block sale with neighbors.
Sell furniture and clothing online at eBay, Craigslist, Amazon, or Facebook Marketplace or at consignment shops or through the classifieds in the local newspaper.
Sell old books, especially rare ones, to a store.
Trade in qualifying cell phones, smart watches, fitness trackers, computers, video games and other electronics at Best Buy, Apple, or Amazon for cash or a gift card.
If you're unsure about more valuable items, hire an appraiser to assess.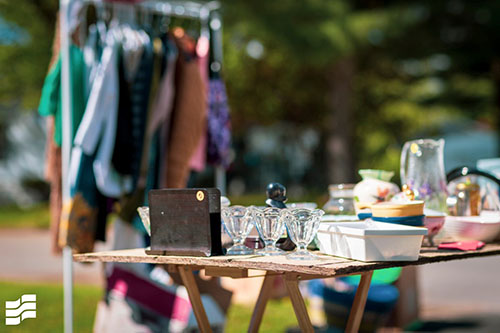 Cancel Monthly Charges: Time to shed services you really don't use or that cost too much. Look closely at recurring charges on bank or credit card statements, like streaming services, magazine subscriptions, club and gym memberships. You might find a few you forgot about. And don't check automatic renewal either, so you're more conscious of annual expenses.

Get Paid for Your Talents: A part-time gig can totally bring in some serious money. Look for something you can do at night, on the weekends or whenever you have spare time:
Set your own schedule as a driver for Uber or Lyft or delivering meals for Grubhub or Uber Eats.
Animal lover? Walk dogs and/or pet sit.
Good with kids? Babysit or become a nanny.
Quite the handyperson? Hire yourself out to help with household chores and fix what's broken (appliances, plumbing, electrical)
Turn your green thumb into a side landscaping or floral business
Use your culinary skills as a caterer or to prepare home-cooked meals to-go.
Have a passion for teaching? Become a private tutor for students of all ages.
If you speak a few languages, interpreters and translators are always in demand.
Musically gifted? Start giving singing or instrument lessons to children and adults.
Jobs you can do right from home: medical record transcription, customer service, virtual assistance, computer support specialist.
If you're more of the creative type, get some freelance work as a copywriter, social media content developer, blogger, graphic designer, or photographer (weddings, pets, babies). Sell your arts and crafts on Etsy.
DIY versus I.O.U: If you're like most people, you probably pay a good amount of money each year for someone or a crew to mow your lawn, fall or spring clean your property, shovel your driveway, or paint the house. Taking on these chores yourself is a great way to cut costs. Or you can put the kids to work (bump their allowance a bit for the effort) or pool manpower with your friends and neighbors.
Sound Off: Imagine getting paid for your opinions! Sign up with a paid online survey company and earn money for every one you complete.
Hands-Off Monetary Gifts: When you come into unexpected income via a bonus, tax return, prizes, inheritance, or gift cards, don't spend it. Put it towards outstanding bills or knock down debt.
Open Your Doors: Turn an extra room, attic or basement area into a rental or vacation space. Rent out a garage or driveway space, especially if you live in a busy commuting area. Swap houses for a vacation with another homeowner.

Write it down: Whatever you do to raise cash or save money, whether it takes minutes, days, or years, keep a record of it. It's inspiring to cross things off on the To Do list. As you call companies, cancel services, and invoice for payments, getting a visual reinforcement will go a long way in motivating you to keep at it.
And remember – every little dollar adds up on your way to paying down debt.
Meg Schutte is a Bank of Hope Blog contributor.
The views and opinions expressed in this article do not necessarily represent the views and opinions of Bank of Hope.
More Hope Stories
The Truth About 8 Mortgage Myths

The Truth About 8 Mortgage Myths

Can Green Card Holders Buy a House & Get a Mortgage Loan in the United States?

Can Green Card Holders Buy a House & Get a Mortgage?

Self Care: An Investment in You

Top of Your To-Do List? YOU should: Drop the remote, turn off your computer, put down that bag of chips, and start making self-care a priority.
The Truth About 8 Mortgage Myths

The Truth About 8 Mortgage Myths

Can Green Card Holders Buy a House & Get a Mortgage Loan in the United States?

Can Green Card Holders Buy a House & Get a Mortgage?

Self Care: An Investment in You

Top of Your To-Do List? YOU should: Drop the remote, turn off your computer, put down that bag of chips, and start making self-care a priority.