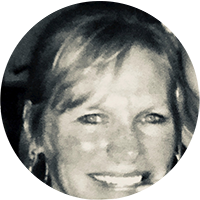 Meg Schutte
Aug 18, 2020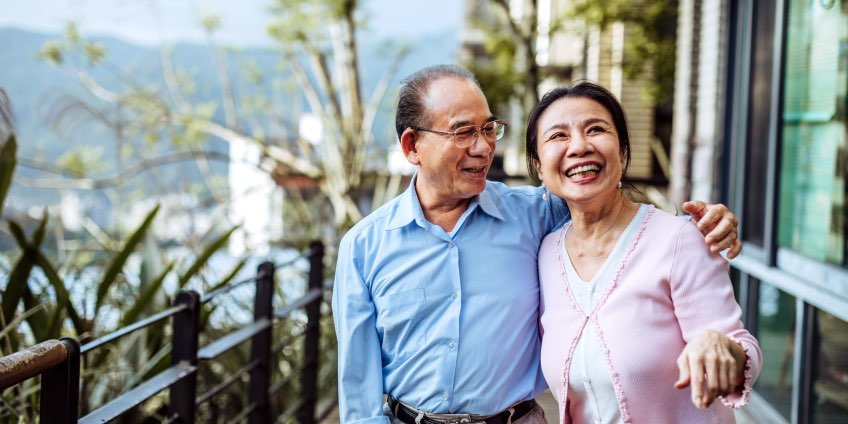 Retirement is a Great New Beginning — and it's about more than just money
Ask a few people what "Retirement" means to them and you'll get a few different answers depending on their age, outlook, and financial situation:
More time riding in a golf cart together
Every day is Saturday
Time to finally read, time to exhale
Chance to reevaluate priorities
More joy
I can't afford to retire!
Finally reaping the benefits of decades of hard work
Free time to do whatever I please
No schedule constraints so that longer trips are the norm
While leaving the workplace is an ending, retirement is a terrific new beginning you can create however you want. Typically, we only see dollar signs when we think about it. We know we need money to fund our dream of what it will be. But there's so much more to it than that. You have to think of all the pieces that will come into play so you can truly enjoy it: housing, location, healthcare, hobbies, social networking, travel and adventure. So think big. Here's your chance to carve out a whole new chapter of your life. Whether you already have a solid plan in place, are still a few years out, or just starting to think about "someday," take these questions into consideration for your golden years:


What's the dream?

Retirement is the ultimate wish list. The culmination of all your hard work and planning, you get to decide where it will be and what it's going to be all about. Having a vision in place will give you something to work towards. It might change over time, and that's fine. Think about what excites you. World travel? Downsizing to a smaller house or apartment? Moving into a condo in a golf course or resort community? Just staying put to enjoy family, friends, and your community, and the home you love? Maybe you just want to buy an RV and hit the road? Or head south for the winter?
Who will you spend it with?
Whether you're married or single, we all need relationships. Being part of a retirement community and having social connections and day-to-day interactions can make these years much more enjoyable. But maybe you're looking for some downtime all around, and the idea of living out in the country or someplace remote is more attractive to you. Some siblings and friends even move into a house or apartment together to share costs, keep company and look out for each other. Don't discount the happiness pets bring to your everyday as well. They're part of the package, too.
Will you still work?
Many retirees are happy to embrace a work-free life and move on. Still, it's no surprise that many others take on part-time jobs, even starting second careers! Not everyone is comfortable without structure to their days. Missing co-workers and the sociability of the office is pretty common, too. Consider turning a skill, talent or interest into another source of income. Start a dog walking or pet sitting service. Use your cooking skills to cater. Offer your professional services as a consultant. Teach wellness classes like meditation, massage and yoga. Turn that extra room or basement into a vacation rental. Drive a limo. Launch a daycare.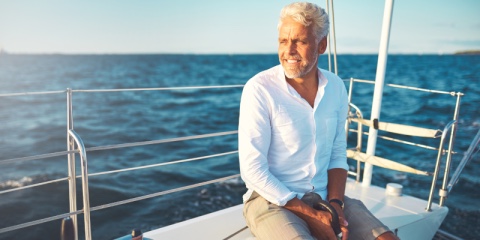 What will you do with all your free time?

When the 9 to 5 ends, you're suddenly faced with a lot of hours each day to fill. But each day is yours to spend your way. This can be galvanizing for some, debilitating for others. Nevertheless, this is a great time to focus on all the things that bring you joy. Swing in the hammock sipping a cool umbrella drink. [You earned it!] Try and perfect your golf game. Babysit the grandkids, give back through volunteering, or enroll in classes. Make it a time of travel and adventure at home and abroad. Ramp up the exercise to improve your fitness. Participate in mindfulness activities to inspire a happier well-being. Get more involved in your church. Maybe it's time to write your memoirs? Or just sit back and enjoy the company of family and friends.
How will you be covered for healthcare?

At the top of the list for retirement is good health. However, life can surprise you at any time and it's critical to have a solid healthcare plan in place. When you leave a job, your insurance typically ends. Ask your HR department to explain your health insurance benefits. If you retire at or after the age of 65, Medicare will take care of most of your needs. But not everything is covered, so look into a supplemental insurance plan as well. And be diligent about understanding the terms and conditions of your coverage and factor into your budget what you'll pay in premiums, deductibles, copays and out-of-pocket costs. And most importantly, keep apprised of the day you have to enroll in Medicare to avoid penalties.
How will you pay for retirement?
The ideal scenario for entering retirement is with the house paid off, zero debt and plenty of money in the bank. The goal is long term financial stability. Sometimes matching your dream with your cash flow is not always feasible. But by first getting a sense of what your vision might cost, you can begin to make adjustments to help you get there. Start by taking inventory of all your assets that you can draw on as income during retirement — and remember to consider post-tax dollar amounts. Don't forget liabilities as well, because they'll affect your bottom line. And be thorough, you don't want to overlook anything:
Assets/Income:
Social Security – for you and/or your spouse
Employee-sponsored retirement accounts
IRAs
Pension income
Annuity income
Savings, CDs and money market accounts
Stocks, bonds, and other investment assets
Emergency funds
Insurance policies
Rental income – 2nd home, lease/sublet, vacation rental
Part-time job income
Properties, vehicles, and other valuable possessions you can sell
Liabilities:
Just as you need to assess what money will be coming in, you also need to be realistic about what can deplete your nest egg, too.
Debt – Try to eliminate or pay down all credit card debt so it doesn't eat into your monthly budget
Loans – Aim to pay off car loans, student loans, and other personal loans
Mortgage – Pay off your mortgage and free up some funds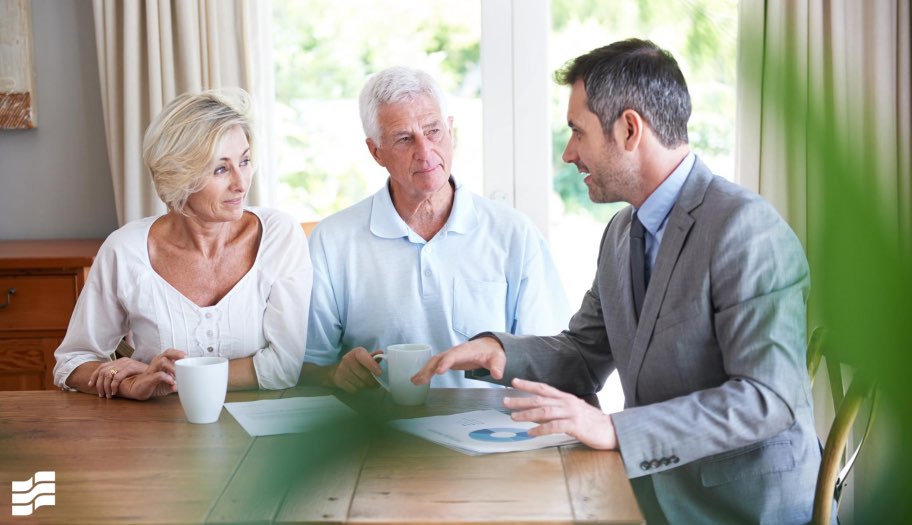 Do you need planning help?

On the one hand, the freedom and fresh new start retirement promises is exciting. On the other, there are so many financial details to consider and personal things to get in order. You can do it yourself using retirement planning software. Or you can hire a financial or retirement planner to create a plan for you. At Bank of Hope, one of our Wealth Management Advisors would be happy to talk to you about achieving your dream. Either way, the sooner you start the better prepared you'll be for retirement. Start checking things off that wish list!
Meg Schutte is a Bank of Hope Blog contributor.
The views and opinions expressed in this article do not necessarily represent the views and opinions of Bank of Hope.
More Hope Stories
The Truth About 8 Mortgage Myths

The Truth About 8 Mortgage Myths

Can Green Card Holders Buy a House & Get a Mortgage Loan in the United States?

Can Green Card Holders Buy a House & Get a Mortgage?

Self Care: An Investment in You

Top of Your To-Do List? YOU should: Drop the remote, turn off your computer, put down that bag of chips, and start making self-care a priority.
The Truth About 8 Mortgage Myths

The Truth About 8 Mortgage Myths

Can Green Card Holders Buy a House & Get a Mortgage Loan in the United States?

Can Green Card Holders Buy a House & Get a Mortgage?

Self Care: An Investment in You

Top of Your To-Do List? YOU should: Drop the remote, turn off your computer, put down that bag of chips, and start making self-care a priority.