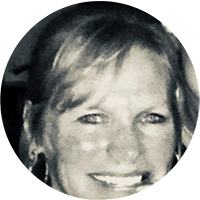 Meg Schutte
Mar 23, 2022
Pack Your Bags, We're Going on a Business Trip
Turn off Zoom, zip up your carry-on, grab your charger (and your phone!) and get that mileage credit card out. Now that the pandemic is more under control and more people are feeling confident about flying again, it's time to kick your business travel back into gear. As a small business owner, there's no doubt you'd rather prefer the traditional in-person meetings. While it's great for strengthening relationships, these meetings also come with added time and financial costs. As you start scheduling trips for yourself and/or your employees to attend public business events, keep the following in mind to ease your travels.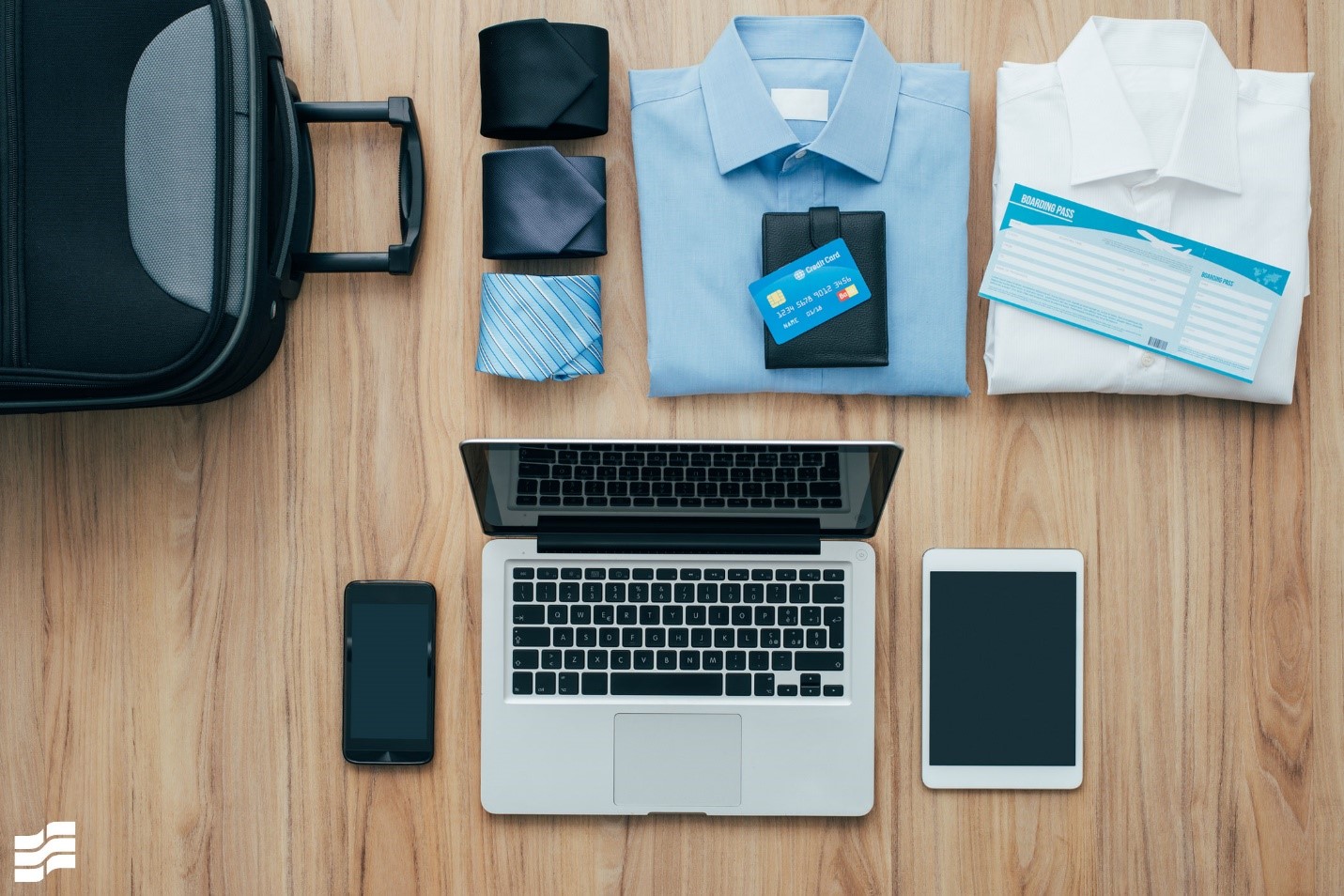 Be Safe: First and foremost, protecting your health should remain top of mind. While masks are coming off elsewhere, the Transportation Security Administration (TSA) recently announced that the mask mandate will remain in place through at least April 18.
Take your mask with you for flights, airports, trains and buses – anywhere crowded with people in close quarters
Double-check travel and health restrictions for airlines, hotels, and event spaces
Call ahead to check if hotels or other facilities have reduced amenities due to the pandemic and staff shortages
Carry your vaccination card with you, and store a picture of it in your smartphone

Some locations might require proof of vaccination, a booster, or a negative COVID-19 test
Plan Ahead: While many business trips tend to be last minute, you can still keep costs down with a little foresight.
Try to book domestic flights one to three months in advance for best prices
Take non-stop flights to avoid potential delays on a stopover
Get an assigned seat (harder to bump you if flight is overbooked)
Book an early morning flight to miss developing airport backups

Get a jump on the day to prepare for whatever is on your schedule
Check-in within 24 hours of your flight online or via the airline's app

Tip: Book your flight in incognito or private mode on your browser so website cookies cannot track you and "trigger" a higher price.

Arrive Early: No one likes sprinting through an airport, bag in tow. Do yourself a favor and arrive early. Better waiting there than stressing out stuck in traffic. You can always grab something to eat. The TSA recommends arriving two hours before your domestic flight and three hours before an international flight. Factor in plenty of time to park, take the shuttle, check in, and go through security – which can get clogged pretty quickly.

Get in the Fast(er) Lane: One of the smartest things you can do is sign up for TSA Pre-Check or Global Entry. The extra cost is worthwhile to get through special security lines faster without having to take off your shoes or belt and take out liquids or and laptops.
Global Entry ($100 for a five-year membership) saves time going through customs in the U.S.
TSA ($85 for a five-year membership) gives you a "Known Traveler Number," or KTN, to use when making airline reservations to a frequent flyer account

Tip: Some travel credit cards or frequent flyer programs pay for this fee as part of membership.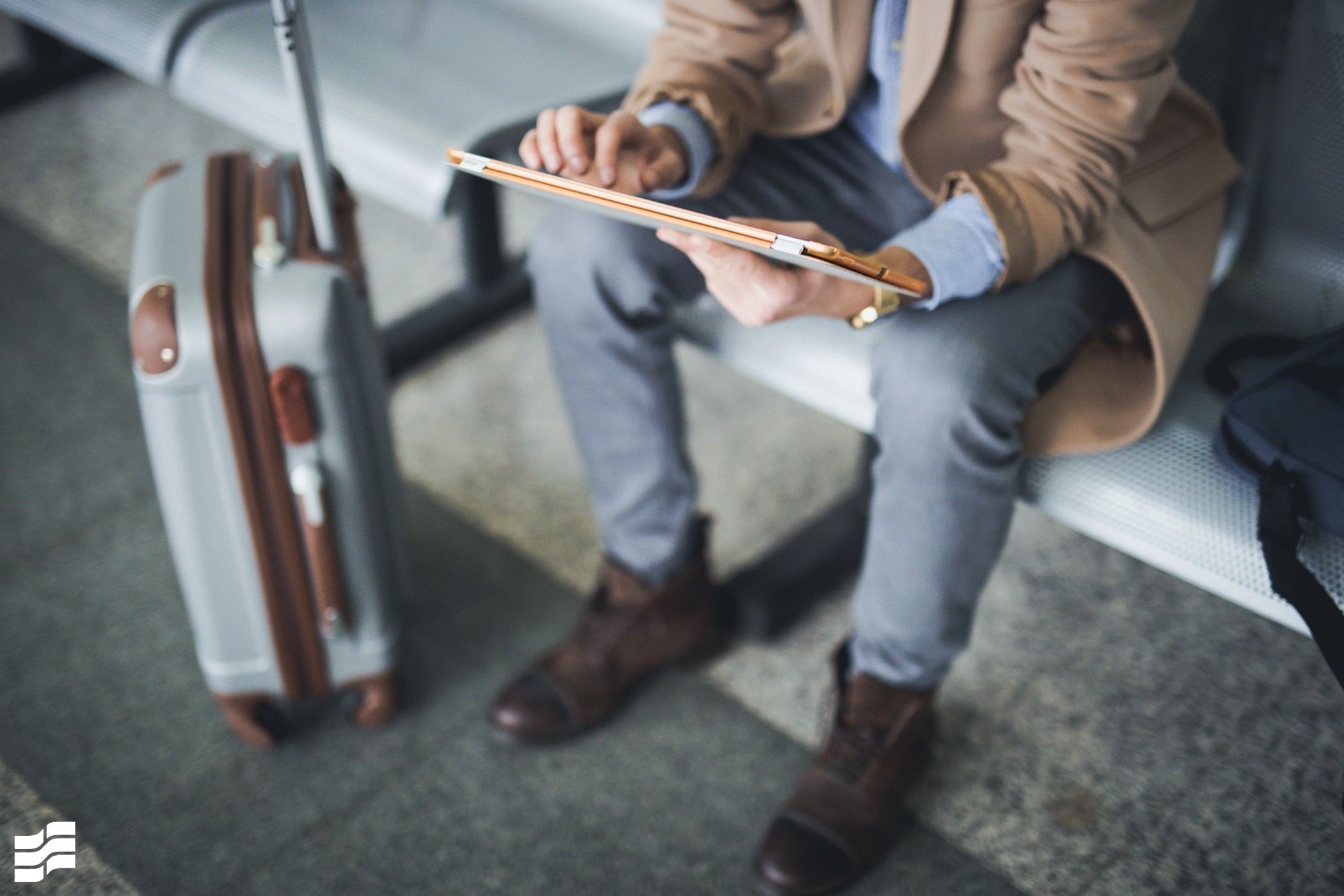 Take charge: We live in a 24/7 world, so plug in to be ready for anything with fully-charged electronics.
Charge smartphones and tablets at home and take a portable charger with you
Keep all your cords and chargers in an electronics holder or separate zippered bag that's easily accessible
Use free Wi-Fi wherever you can, but be sure to protect any personal information you might share on open networks
Use your own charger to plug into airport outlets

Public charging stations are super convenient, but not the safest option
Give yourself the first-class treatment: While we can't all travel First Class, with a little preparation you can have a more enjoyable flight.
Use a travel pillow to support your neck as you work (or nap)
For better circulation, walk the aisles and keep your hands and feet moving
Reduce light and shut the world out with eye masks
Earplugs can save your sanity if you're stuck in a hotel that's undergoing construction, placed in a room with a loud air conditioner, next to late night revelers, or seated next to a chatty passenger on your flight
Stay warm with a jacket, sweater or wrap (airlines are not handing out blankets like they used to)
Download movies, shows, and books you want to have access to before you go
Bring along a reusable water bottle to stay hydrated and save on pricey airport H2O
Pack some home snacks so you don't pull a costly grab at airport concessions
At the hotel, stock up with local food and drinks to save on room service and surprisingly high mini-bar bills

Too busy to visit a store? There's always UberEats, DoorDash and Grubhub to save the day.
Tip: Check out your hotel's Twitter feed before you arrive. You might find they're running a special that could get you free Wi-Fi, a drink at the hotel bar, and other perks.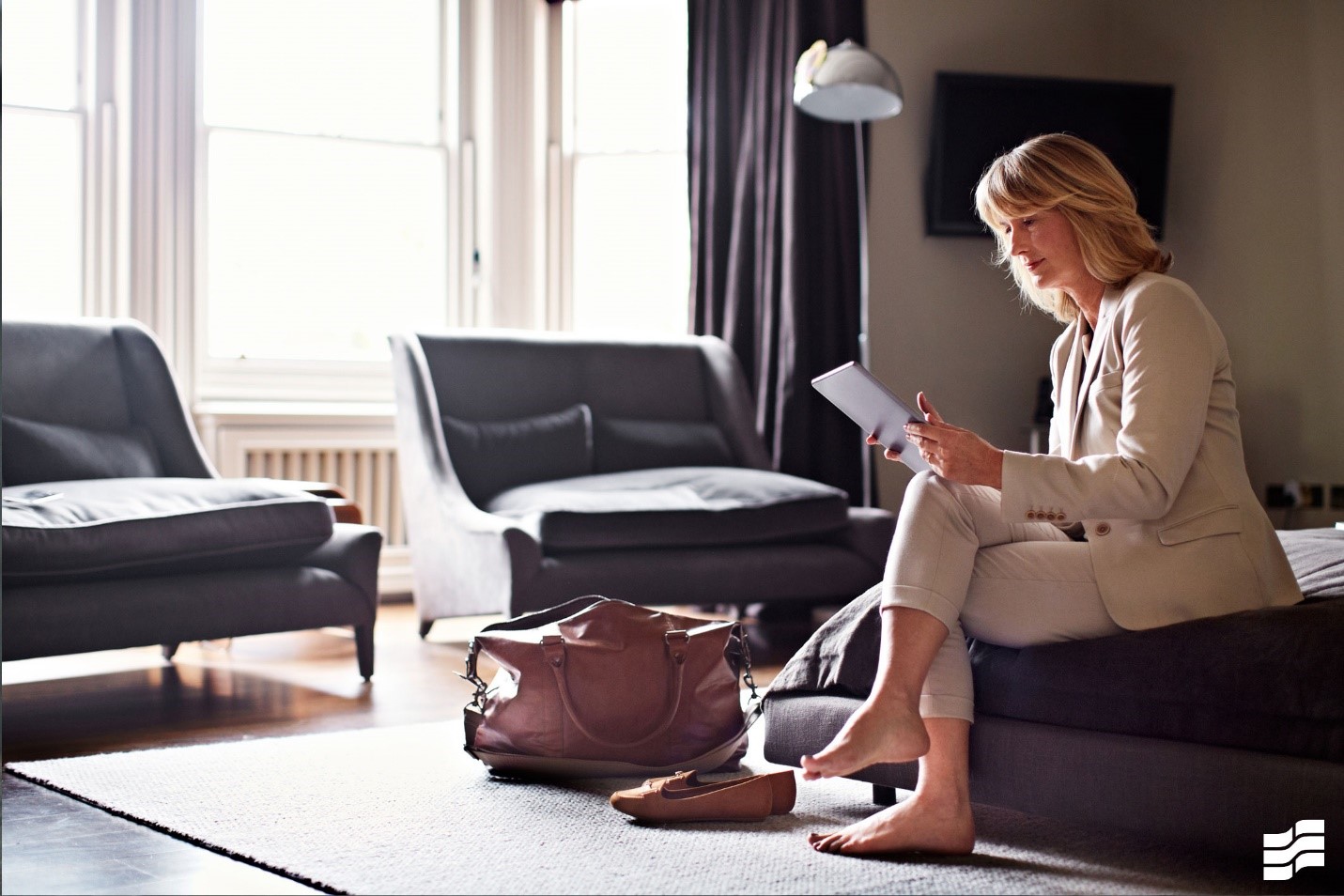 Tap that "Smart" Phone: Think of it as your butler on the road- helping to keep track of all the details. When your head is full of business, it's easy to be forgetful.
Snap your parking location in the garage (floor and number) and the car's license plate if it's a rental.

Be sure to remember where you put your parking ticket and car/house keys!

Record your hotel room number (if you get locked out, you can call down to the reception)
Take pictures of your driver's license and passport and store safely on your smartphone or computer.

Print a hard copy of both and any other important documents to carry separately in your purse or briefcase.
When technology goes down, or phones are lost, paper still wins out.

Download airline apps to receive real-time flight information, notice of gate changes and delays, and easy access to airport maps.
Scan every receipt-meals, drinks, rental car, hotel, etc. -and store on your phone for easy travel account reconciliation when you get home.
Enjoy the rewards : Set your small business up for some perks
Sign up to earn points or miles on an airline, hotel, or travel credit card

Ask about freebies and discounts

Get extra rewards and deals from car rental companies and restaurant chains
If you travel often, membership in an airline lounge or club can make your day

Enjoy extra outlets, relaxed seating, food and drink, TVs, reading materials, and sometimes - showers, sleeping pods, and spa treatments.

Your frequent flyer program might give you access via accrued miles
Tip: Many clubs offer One Day Passes for an added fee when you show your same-day boarding pass. Some credit cards offer free or affordable lounge access as well.
Pack some gratitude : The ups and downs of travel are inevitable. The last few years have been trying on the industry and all of us. As you go along your way, treating everyone you meet with kindness and appreciation is not only good karma, but good business.
Meg Schutte is a Bank of Hope Blog contributor.
The views and opinions expressed in this article do not necessarily represent the views and opinions of Bank of Hope.
More Hope Stories
Tips for Estimating a House's Worth in 5 or 10 Years

Tips for Estimating a House's Worth in 5 or 10 Years

6 Ways to Take Care of Your Family Financially

6 Ways to Take Care of Your Family Financially

How Often Should You Monitor Your Bank Account

How Often Should You Monitor Your Bank Account
Tips for Estimating a House's Worth in 5 or 10 Years

Tips for Estimating a House's Worth in 5 or 10 Years

6 Ways to Take Care of Your Family Financially

6 Ways to Take Care of Your Family Financially

How Often Should You Monitor Your Bank Account

How Often Should You Monitor Your Bank Account