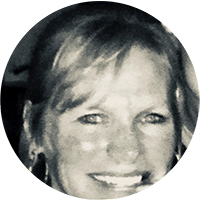 Meg Schutte
Jul 18, 2021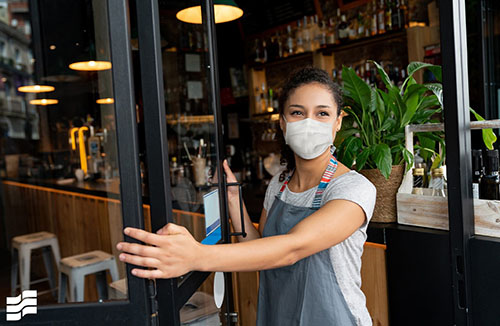 Keep Leading with Digital
During the pandemic, the world went online – even those who weren't very comfortable with clicks, Zooms, and surfing. As a result, now more people turn to the web to get things done – increasing the need for small businesses to have a digital presence. From researching your products and services on your website, to checking out the competition online, and buying what they need, this consumer e-commerce shift is a powerful one. Even if you ramped up your digital activity last year, maybe now's a good time to give your website a refresh and ensure that checkout is seamless. Add new videos, more relevant blog content, customer testimonials, and info about your reopening plans. While nothing can replace the in-person experience, you can still keep the connection going through social media, a mobile app, text messaging, emails, and a monthly digital newsletter with links to specials, promotions, news, and your website.

Actively Manage Customer Feedback
Take advantage of every exchange to learn more about your customers: their likes/dislikes, their comfort level in returning to your place of business, and seek out any suggestions they might have. Online customer reviews and recommendations are truly valuable. How you handle them not only sways the person posting a compliment, complaint or issue, but also all the other followers listening in. Shoppers are greatly influenced by what others are saying and trust all those stars and emojis. When the news is good, share a "Thank You" to show you're listening and that you care about the feedback. Hop on negative reviews with an immediate explanation or apology if needed. Admit when you're wrong, offer up a solution, and keep the chatter positive.

Put Customers First
When it comes to your customers, make it personal. Show them that they are important to you – and so is their business. Many probably helped keep you afloat during the pandemic downturn. Address them by name in emails and texts and when you see them. Tailor your messaging or promotions to specifics, like their birthday, geographic location, age, and previous purchasing history. You want to build customer appreciation, repeat business, and good will all around. Your customer service should be top-notch (make sure they can easily reach you on or offline) and offer loyalty programs with exclusive perks. And keep delivering what they want. Some people are still not ready to visit stores/offices, so continue to offer online and app ordering, video conferencing and shopping sessions, contactless payment, and curbside pickup options.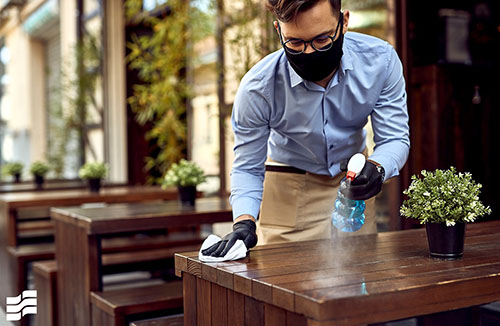 Making Staying Safe a Priority
It's been freeing to have so many restrictions loosened. But you don't want to get too comfortable as not everyone is vaccinated and the Delta Variant is still an issue. Follow CDC policies and health recommendations and any legal rules that apply for your town, county and state. It's still a good idea to place sanitizer at entrances, provide masks, sanitizing wipes, and plenty of soap in bathrooms and kitchens, and clean all spaces regularly. Rearrange layouts so that everyone feels safe, with room to move. Share safety guidelines via easy-to-read notices or posters at entrances and on websites, and send emails to staff and customers about your new policies. Be clear that you have a plan in place (and review with HR and legal counsel) to protect their health and wellbeing. Decide if you want to make vaccinations mandatory and how you will handle it if someone comes down with Covid-19.

Adopt to New Ways of Doing Business
What we learned most of all through Covid-19 is that many small businesses did not stop. They found workarounds that worked! These allowed for new operating procedures that many want to continue. There's a lot of talk about hybrid schedules with time to be split between remote and in-person work. Be flexible and open as your staff is juggling varying home/work schedules and responsibilities, and ask for their preferences. Keep them engaged, informed and invested in a successful reopening. If finances are still tight, maybe reopen with a smaller staff until things pick up. Or use a temp firm on an as-needed basis. Consider or continue reduced hours of business, virtual meetings, alternate shifts, staggered hours, job sharing, and bringing back staff in teams.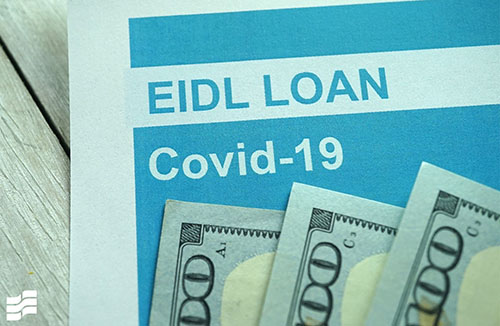 Find Financial Help if You Need it
It's out there! While reopening feels great, many small businesses are still facing big challenges from the pandemic slowdown. If you need funding, talk to a lender about a loan or credit increase, ask family and friends for a loan, or crowdsource. Be proactive about finding avenues of help as federal programs come and go. Here are a few that are still open and offering assistance before the year ends:
Economic Injury Disaster Loans (EIDL): Get a loan for as much as $500,000 from the Small Business Administration (SBA). Payable in 30 years with no pre-payment penalties or fees. Interest rates fixed at 3.75% (2.75% for nonprofits). You can apply even if you received a Paycheck Protection Program loan.
SBA Grants: Receive as much as $15,000 in grants that do not need to be repaid. Eligible businesses (including sole proprietors, independent contractors, and private, nonprofits) must prove they are located in low- to moderate-income areas, have less than 300 employees, and that their revenue fell more than 30% during the eight weeks beginning March 2, 2020 (or later, depending on certain criteria) compared with the same period in 2019.
SBA Forgiveness: If you have an existing 7(a) or 504 loan, or if you receive one prior to Sept. 27, you can get the first three months of principal and interest forgiven. Loans can be for up to $5 million and used for working capital, property, and equipment.
Shuttered Venue Operators Grant: Around $2 billion is reserved for eligible applicants with up to 50 full-time employees. Grants equal to 45% of applicant's revenue. Maximum amount for a single grant award is $10 million. Available to businesses in the arts industry: live venue operators or promoters, theatrical producers, live performing arts organizations, museums, motion picture theater operators (and owners), and talent reps. Some restrictions apply.
Meg Schutte is a Bank of Hope Blog contributor.
The views and opinions expressed in this article do not necessarily represent the views and opinions of Bank of Hope.
More Hope Stories
Getting a New Mortgage

Getting a New Home Mortgage Before Selling Your Old House

Getting Loans for Rental Property Business

Getting the Right Loan for Your Rental Property Business

Clever Ways to Make Extra Cash

Learn different ways to make extra money!
Getting a New Mortgage

Getting a New Home Mortgage Before Selling Your Old House

Getting Loans for Rental Property Business

Getting the Right Loan for Your Rental Property Business

Clever Ways to Make Extra Cash

Learn different ways to make extra money!