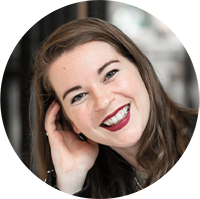 Tori Dunlap
Sep 25, 2020
Congrats! If you're reading this, it's either because you've decided to enter the wonderful world of entrepreneurship by starting your own business or you are thinking about it, which is just as exciting. Becoming an entrepreneur is one of the hardest, most rewarding things you will ever do. Nothing will empower you like being your own boss.
Becoming an entrepreneur comes with a long list of tasks, but my hope is that with this blog post, I'll be able to at least take one thing off your plate: opening a business checking account.
While you don't necessarily need to be making money in order to open a business account, there are some things you should make sure you have taken care of before opening an account. We'll be covering exactly what those are in this post, and then be talking about the different types of business checking accounts that Bank of Hope offers so you can find the perfect one for you!
Here are 3 tips for opening a business checking account:
1. Pay close attention to the cost/benefits of each bank
Unlike personal checking accounts that are usually free or inexpensive, business accounts usually come with a monthly fee. However, it is becoming increasingly more common for banks to offer cheap accounts for small businesses as a way for them to more easily establish themselves when first starting out.
Here's a list of things to compare when researching business checking accounts
1. Sign-up bonuses
2. If there are fees for closing the account early
3. Interest rates for both checking and savings accounts
4. How high the transaction fees are— if there are any
5. Fees are waived if a minimum balance is maintained
In addition, it's smart not to assume that your personal bank also has business accounts. Do your research and see what your options are. Carefully compare banks and list out the pros and cons of each. My personal recommendation would be Bank of Hope— an established and reliable company with four different business checking accounts, which we will go over in a bit.
2. Make sure you have all your paperwork with you.
After establishing which bank works the best for your business needs, it's time to open an account! However, you are going to need some important documents in order to get started.
Here's a list of the paperwork you will need to get started. However, I want to say this is the minimum that will be required of you. Depending on your bank, you may need more specific documents. I recommend contacting your bank beforehand for the latest and most accurate information.
1. A tax ID number (e.g. Employer Identification Number (EIN) for the business)
You can visit the IRS to apply for an EIN for free.
2. A business license or business name filing paperwork
This looks like calling your state and local government office to talk through what the process looks like for obtaining a license. It usually involves some paperwork and a small fee. For more info on how to register your business, click here.
3. Your social security number
This is especially important if you are a sole proprietor— which means you are "solopreneur" and are owning and running this thing yourself.
4. Business Formation Document
This is a legal document and license that allows you to form and operate a business.
3. Go ahead and register your business name beforehand.
It may be a smart idea to open up your business account in the name of your business rather than your personal name. However, ultimately the choice is up to you.
First, check and see if your business name is taken by searching the trademark database. If you can't find it, you're in luck!
Next, there are four main ways of securing and protecting your business name. For more information on which may pertain to your business, click here.
YAY! You're all set to open a business checking account!
The next question you might be wondering is… which type of account is right for me?
I'll be going over the four different types of business checking accounts that Bank of Hope specifically offers, so you find the right one to fit your needs.
1. Regular Checking
This type of checking account is great for those everyday tasks you need to perform as a business. Some of the highlights include a low initial deposit and the ability to write unlimited checks (fees apply).
2. Econo Checking
Are you a new business that's just starting out? This may be the perfect fit for you. Bank of Hope offers this low initial deposit and low monthly service charge account for businesses requiring little banking activity.
3. Interest Checking
If you have the goal of earning interest for your business, Bank of Hope offers this account with unlimited check writing (fees apply). You can view the current interest rates on their website.
4. Analysis Checking
This type of checking account is perfect for established businesses that will have a lot of bank activity. Bank of Hope keeps the opening deposit low while also providing analyzed monthly statements.


I hope this post comes in handy when it comes to opening a business checking account! I am so thrilled that you have chosen to enter the world of entrepreneurship and/or starting your own business. And a special thanks to Bank of Hope for sponsoring this post! As always, I only work with brands I full-heartedly believe in, and all opinions are my own.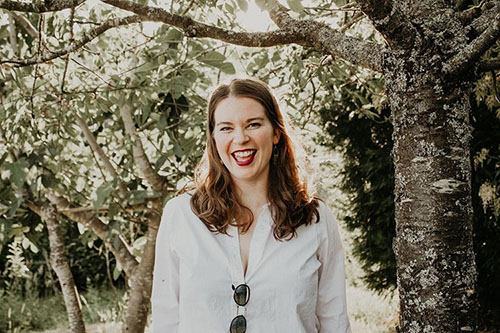 Tori on Social:
This article was written by Tori Dunlap, founder of herfirst100k.
The views and opinions expressed in this article do not necessarily represent the views and opinions of Bank of Hope.