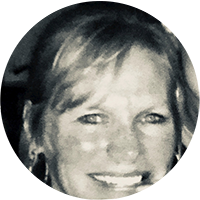 Meg Schutte
Oct 27, 2020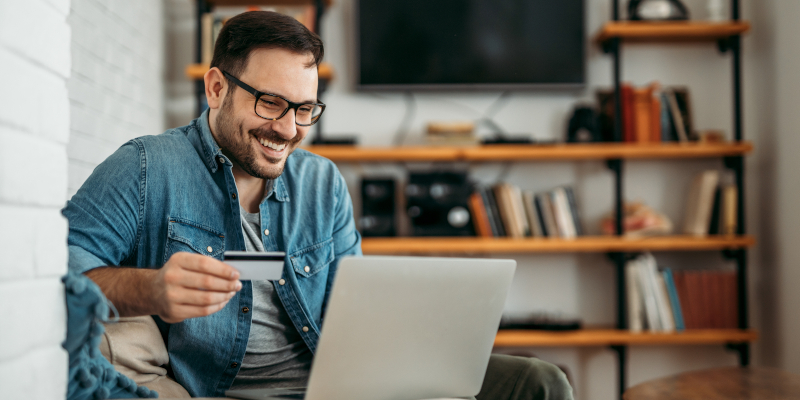 Credit cards do make life easier. You pull out the plastic, scan it at checkout or enter numbers online, and you're on your way. You don't feel it in your wallet or bank account right away, but you will when you get your monthly bill. And while using credit cards has become automatic for so many of us in the US, especially now because it's safer during COVID-19, sometimes we overlook the ways in which we can maximize their use.
Ready to Enroll for Your Own US Credit Card?
Below, we recommend strategies for managing your credit card payments, maximizing rewards, and using it as a tool to increase your spending limit and build your credit score.
1. Get All the Credit Card Perks You Can
You're spending already, right? So pick a card where you can get more bang for your buck. Depending on what works best for your lifestyle, choose a card that offers cash-back, loyalty points or frequent flyer miles. Take advantage of built-in perks such as free travel insurance, rental car coverage (don't get talked into it at the rental counter), and extended warranties on purchases you buy (a great back-up against what the retailer might offer). Do your homework to find the more competitive and generous offer and be sure you understand the terms of the rewards program you choose.
Pro Tip: While using your card will result in more rewards being earned, be aware that higher interest rates or APRs (annual percentage rates) can add up if you don't pay off your balance each month.
2. Maximize Your Spending: One and Done
Filling up the car with gas. Buying groceries. Paying the cable bill. Taking the kids out for a birthday dinner. Since using cash for these everyday expenses doesn't usually net you extras, designate one rewards card for all of them to boost your perks, miles and points. (And commit to covering these costs each month to keep you on track.) Plus, using one card makes it simpler to track your finances. If you trust yourself to practice healthy spending, capitalize on a few cards with varying offers and bucket them for separate expenses: travel, day-to-day expenditures, emergencies, and business.
Pro Tip: Don't apply your business credit card airline miles towards freebies. Charge your flight, hotels and rental cars so you can take a business-related deduction come tax time. Use your miles for personal getaways. After all, you deserve some R&R for working so hard.
3. Don't Pass Up Points - Double Up!
Those great credit card sign up bonuses are tempting and for good reason. You can score a lot of valuable points fast - sometimes 50,000 points or more - when you agree to spend X amount of money in X amount of months. It's a smart way to boost your credit card power and redeem points for travel, merchandise, cash back, or gift cards. If you see a great deal, double the opportunity by having both you and your spouse or significant other apply for a card. Stagger your applications so you don't have to spend so much in one time period to meet the requirements.
Pro Tip: Sign up for a card with great bonus points before a big event like a wedding or dream trip or when you know you'll be making a large purchase for a new computer, home improvement project or medical procedure.
4. Not Using Your Card? Keep it Open!
Maybe there's a credit card that's sitting in a drawer that you rarely use or not at all. Don't shut down your account; it pays to keep the card active. You can always "hide" it or cut it up, so you're not tempted to put it back into rotation. When you close an account, it decreases your total available credit, affecting your "Credit Utilization" rate or ratio of credit card balances to credit limits. You want to maintain a very low debt-to-credit ratio. Also, having a credit card that's in good standing adds to your credit history and makes you more attractive to lenders.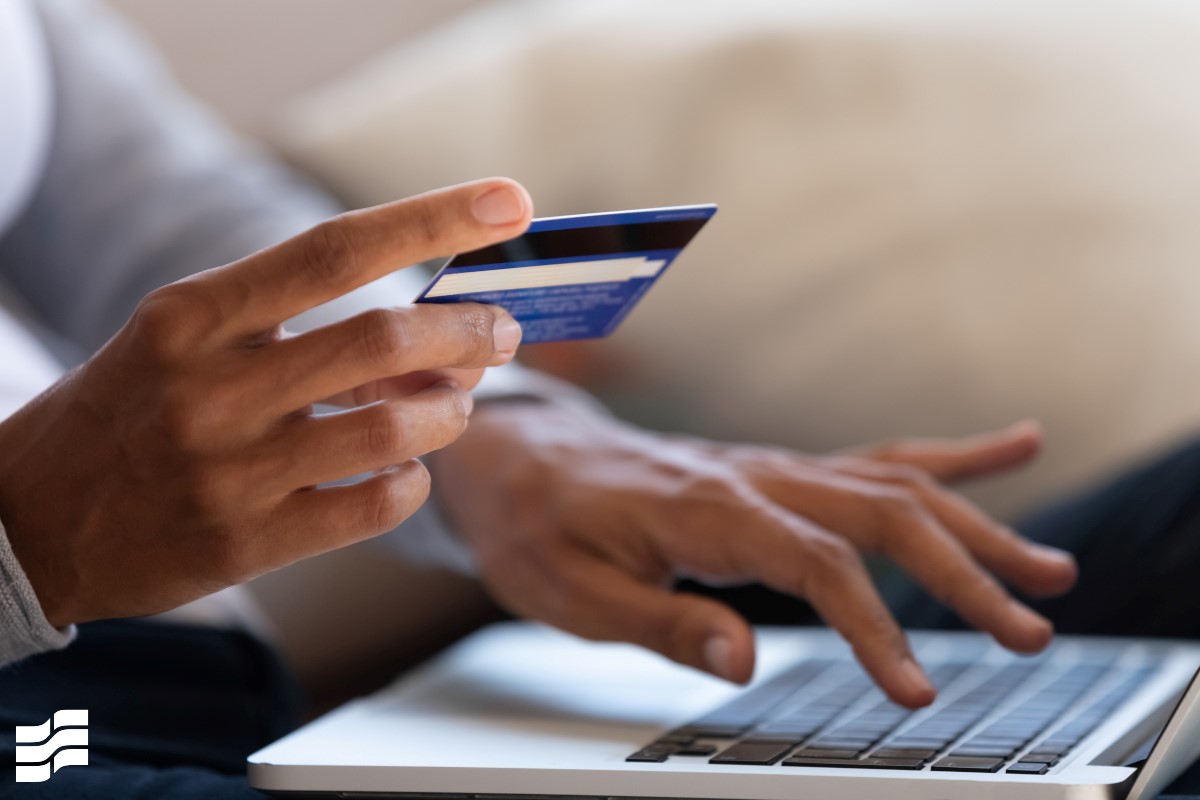 5. Be the Boss of Your Credit Card
While they give us plenty of freedom and convenience, credit cards come with a price tag. Every time you charge something, you're agreeing to pay every dollar back. Even so, it's not uncommon to lose track of activity and overspend, racking up bigger monthly bills that you can't pay off or can only pay the minimum due each month. Since this shouldn't be the norm, keep a close watch on what you're doing.
Don't spend more than you have - Credit cards can make it easy to do so. But there are steps you can take to keep your activity in check:
- Budget an amount to charge each month that you can realistically pay off. If you exceed it, put the card away until you can catch up.
- Pull together cash for an upcoming purchase and charge it to your rewards card to earn your extras. Then, transfer that cash immediately into your account to pay it off.
- Keeping blowing your budget? Ask your credit card company to lower your credit limit.
Don't miss a credit card payment - No rewards here! Being late means you'll incur a late fee, usually $39 or more, and your interest rate might go up. Your credit report could be affected if you're more than 30 days late paying the bill. Many lenders will waive this charge if you call as soon as you realize you're in arrears. They won't do it every time, but it doesn't hurt to ask.
- Set a reminder on your phone or calendar a few days before the due date
- Arrange autopay with your bank for the full amount or the minimum due so at least you're covered (you can always pay more towards balance).
- Keep bills front and center in a file or basket so they're top of mind
Pay your bill in full each month - Don't add to your balance by incurring slippery interest charges, which are only applied at the end of your grace period (after the closing date of a billing cycle). Maintain a zero balance to get all the perks and none of the penalties.
6. Keep Tabs on Your Credit Report

A good financial habit is to check your credit report at least once a year so you can spot any mistakes and get them fixed right away. You want the highest credit score possible, and late and/or missed credit card payments will lower your score. Keep in mind that every 12 months you're entitled to one free copy of your credit report from each of the three nationwide credit reporting companies.
Pro Tip: If you run into trouble paying your monthly bill, most credit card lenders are willing to work with you to find a solution. You can call customer service or try live chat on their website to arrange a payment plan.
Curious about your credit score? Find out for free at Credit SenseSM
7. Take Steps to Rebuild Your Credit
Along with paying overdue bills, correcting your credit report, and using your credit cards more responsibly, sometimes you can still run into trouble and your credit history suffers. If you have bad or no credit, or a short credit history, you can start to rebuild your credit with a secured credit card. How it works: You give the lender a cash deposit that determines your spending limit; you charge against it just like a credit card; but if you miss a bill, your lender can use your deposit to cover what you owe. However, if you pay the bill on time, you will eventually get your deposit back and be on your way to a stronger credit history.
Pro Tip: Take note: Prepaid debit cards are not the same as secured credit cards, because you're using your own money rather than borrowing it from the lender. It won't change your credit record.
8. Stay Smart. Stay Safe
Bad things happen to good credit cards. It's a fact of life. Be proactive so you'll be tipped off early about possible suspicious activity or a stolen card. Opt in for email and/or text alerts through your lender for:
- Purchases over a designated amount
- An unusually large expenditure
- Available credit below a certain amount
Meg Schutte is a Bank of Hope Blog contributor.
The views and opinions expressed in this article do not necessarily represent the views and opinions of Bank of Hope.
More Hope Stories
Tips for Estimating a House's Worth in 5 or 10 Years

Tips for Estimating a House's Worth in 5 or 10 Years

6 Ways to Take Care of Your Family Financially

6 Ways to Take Care of Your Family Financially

How Often Should You Monitor Your Bank Account

How Often Should You Monitor Your Bank Account
Tips for Estimating a House's Worth in 5 or 10 Years

Tips for Estimating a House's Worth in 5 or 10 Years

6 Ways to Take Care of Your Family Financially

6 Ways to Take Care of Your Family Financially

How Often Should You Monitor Your Bank Account

How Often Should You Monitor Your Bank Account