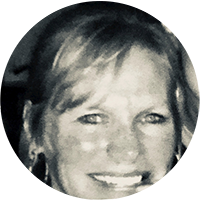 Meg Schutte
Jan 30, 2020
9 Ways to Keep Your Customers Coming Back
You started your business because you were passionate about something. Maybe it was food, travel, wellness or nance. Sharing that enthusiasm for what you do with your customers is just one way of keeping them excited about doing business with you. With all the competition that exists today, it's more challenging than ever to stand out. You want your business to last, your client list to expand, and prots to grow. Since it's much less expensive to retain an existing customer than it is to attract a new one, inspiring their continued loyalty should be a huge part of your branding eorts.

Customers are at the heart of any business success and when you do get them, you want the relationship to be long-term. Here are 9 ways to keep them coming back.

1. Be of value to your customer

If you own a travel agency, customers look to you for adventure, destination advice and help with arrangements. Run a restaurant? Diners come to you for great food, ambiance, and a night o from cooking. If you oer IT support, most likely you're saving the day. No matter what your business is, your reason for being — your unique selling proposition — should be obvious to you and your customers. It helps to reinforce why they're doing business with you. If you can "solve their problem" or be of help in any way, your business will remain top of mind the next time they need your product or service.

2. Get to know your target audience

Every interaction with your customers - a sale, a phone call, a special event - is the perfect opportunity to strengthen your connection with them. Taking a personal interest not only makes them feel special but also allows you to gather relevant data so you can deliver more of what they really need. So learn their names. Take note of their buying habits. Listen to any feedback. Haven't heard from a client in a while? Follow-up with a phone call or send an email to check in. As the old saying goes, "Always leave them wanting more."

3. Connect, share and respond on social media

To reach your customers, traditional marketing is no longer enough. Not only do social platforms allow you to keep the conversation going, but you can network in real-time to share news and content, promote specials, introduce new products, and ask for feedback. More importantly, you get to hear and respond to what your customers are saying, both good and bad chatter. You can find out what's top of mind, what they're excited about, and even ways you can do better. Whether you're engaging on Instagram, Facebook, or Twitter, or elsewhere, your customers will see that you're out there and that you're listening.

4. Always be asking for feedback

Losing sleep wondering what your customers want? Just ask them. People love to share their opinions. When you're wrapping up business, inquire about their experience. Send out a survey, poll or questionnaire via text, email, direct mail or on social media. Pick up the phone and chat with some of your top customers. Get their take on what's working and not working. Are they satisfied? Find out if there are any new products or services they'd like to see. Ask how you can do better. Showing that you truly value their feedback and suggestions will help them feel like they share a genuine relationship with you.

5. Fix mistakes, FAST.

Things go wrong, even with our best efforts. People know this and they're more likely to be forgiving when you accept responsibility and seek to resolve the issue as soon as possible. Especially these days, because if a customer is unhappy chances are they'll share it on Facebook or Twitter and tell their friends. Never underestimate how fast news can spread on social media - and stay there! By actively monitoring posts, you can respond quickly and offer to resolve the complaint or issue offline. Doing so will show that you are accountable and that you care. And because you want to protect your reputation at all times, surprise customers by going above and beyond an easy fix - overnight a replacement, issue a full refund, offer a discount, or give them a freebie.

6. Treat customers like VIPs

Love your customers? Show them. Tell them. Everybody likes to feel important and that their business is valued. That's why you should never let a day pass before returning a phone call or answering an email. If a customer feels slighted or ignored, they'll take their business elsewhere and who wants that? A great way to show clients you appreciate them - and encourage repeat business - is to offer a loyalty or rewards programs. Beyond earning points just for purchasing your product or service, offer bonus points for referring new customers, providing feedback, or answering surveys. Tie-in promotions and prizes to holidays, contests, and sporting events. Send a personal note, perk or special coupon code on their birthdays via text message. When you go out of your way to make a customer happy, they'll want to come back for more.

7. Showcase your business online

From mobile phones and smartwatches, to tablets, laptops and desktops, people are online all the time. Make it easy for them to find you with a well-designed website that's as customer friendly as possible. Keep pages simple, helpful and easy to navigate. Important information should be prominent: your company name, what you're all about, and product/service descriptions. Link your location to a map. Feature your phone number and email on every page. Offer an online online chat option for those with immediate inquiries. Provide social media links and fresh user content with a weekly or monthly blog. And make sure online checkout is a breeze. Whatever you can do to keep customers on your site longer, and adding to their carts, do it!

8. Turn your customers into brand advocates

Never underestimate the power of word of mouth online or in person. Plus, all that sharing is free marketing. You want customers to talk you up in the best possible way — whether to family and friends, coworkers or via social media. Positive reviews reassure new and old customers that you're the right choice. And the more fans you have, the better your reputation. Whenever you can, gather and share testimonials on your website and social media. They are powerful tools for drawing in customers, enhancing your credibility and building trust in your brand.

9. Remember what it's like to be the customer

Think about it, when you walk into a place of business, and this goes for digital storefronts as well, everything matters: the look of the space, the employees who greet you, how easy it is to find what you're looking for or get help doing so. And when you check out, you want to feel that you and your purchase are valued beyond the monetary exchange. Everyone likes to be thanked for their business. All these things make a difference in your customers' experience, in growing their loyalty and are instrumental in helping them decide if they want to make a purchase or come back again. And when they do, hopefully they'll bring their family and friends.
Meg Schutte is a Bank of Hope Blog contributor.
The views and opinions expressed in this article do not necessarily represent the views and opinions of Bank of Hope.
More Hope Stories
Getting a New Mortgage

Getting a New Home Mortgage Before Selling Your Old House

Getting Loans for Rental Property Business

Getting the Right Loan for Your Rental Property Business

Clever Ways to Make Extra Cash

Learn different ways to make extra money!
Getting a New Mortgage

Getting a New Home Mortgage Before Selling Your Old House

Getting Loans for Rental Property Business

Getting the Right Loan for Your Rental Property Business

Clever Ways to Make Extra Cash

Learn different ways to make extra money!