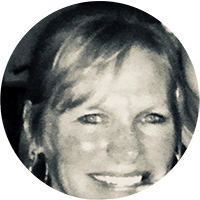 Meg Schutte
Sep 10, 2020
Each and every day, we're busy juggling careers, family life and personal interests. Why not make one area of your life simpler? Switch to e-statements with your bank and enjoy convenient, safe and secure digital access to a monthly record of your financial activity. This is typically a free service and might even reduce your monthly banking fees.
Here are a few ways e-Statements can make your life easier:

Fast Access
One of the best parts of receiving e-statements - a digital version of your usual multi-page printed statement - is that you can access it a few days earlier each month. As soon as your statement is available online, your bank will send you an email notification. You no longer have to wait for statements to be printed, mailed and delivered by the post office. You will need Adobe Reader or a similar PDF viewer to view your electronic statement.

Enjoy Peace of Mind
Worry less about mail fraud or identity theft with e-statements. Because they can only be accessed through your online account and password, your personal and financial information is protected from being stolen out of your mailbox or mistakenly delivered to the wrong address. All e-statements are further safeguarded by multiple layers of security.

Banking On-the-Go
With digital statements, you can look at your payment history, record of deposits and check images at any time. This is super convenient if you're on vacation, traveling for business, checking in from work or watching TV on the couch. Easily download e-statements right to your desktop, laptop, tablet, or mobile device and/or print a hardcopy to file for record-keeping.
Convenient Storage
With just a few clicks, review your statements whenever you need to. Most e-statements are automatically stored for 18 months by your bank, giving you a long timeframe to access them. This is extremely helpful at tax time or if you ever need proof of payment — saving you time looking for paper statements.

Help the Environment
By going green and going paperless, you can not only lower your carbon footprint, but also help to save trees and reduce greenhouse gasses associated with paper manufacturing, printing, and mail transportation.
Streamline Your Finances
A paper-free life is very appealing. Going electronic will get you one step closer, making it easier, safer, and more convenient to organize your finances. Plus, it reduces overall clutter. No shredding. No overstuffed file cabinets. No piles of paper around the house.
What are you waiting for? Enroll in e-Statements with Bank of Hope today.
Meg Schutte is a Bank of Hope Blog contributor.
The views and opinions expressed in this article do not necessarily represent the views and opinions of Bank of Hope.