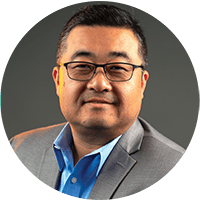 Peter Park
Jan 28, 2022
National Sales Manager, Mortgage Department
NMLS#489174
To lease or to buy? We all know the benefits of buying a car versus leasing a car. If you buy a car, you will most likely want to put down a large down payment to keep your monthly payments low. After 3-5 years, depending on your financial capabilities, you could pay off the car and it would be yours. If you leased a car, however, you would not need to put down a large payment and your payments would be significantly lower than purchasing one. The downfall of leasing is that after all the payments, you would not own the car but either return it or buy it off after the depreciated amount. Usually, I like to lease because I like to drive new cars every 3-4 years and despise going to car repair shops. This year, however, I decided to buy both cars because there were not enough benefits for leasing a car due to the shortage of chips in producing cars. The payment was almost the same!
And that's exactly what is going on now in the housing market! The amount you have to pay for rent is almost the same as paying for a home loan, assuming you can afford a down payment and closing cost. I was speaking to an agent last night and there was a nice condo in Downtown LA with 2 bedrooms at $3200/month. At this price, with the current interest rate at around 3.25%/3.287 APR, you can get a mortgage loan of about $528,000 and the $3200 payment includes taxes and insurance. In other words, assuming you have about 20% for the down payment amount or about $132,000, you can buy a $660,000 home with a mortgage payment of $3200 including taxes and insurance. But why are so many people still renting a house or an apartment when you can buy a home for a similar price? Just like the example I gave on car purchasing options, there are a few things to consider if you are debating whether to rent or buy a home.
Employment – If you are a person that may change jobs often, renting might be the better option.
Handyman – If you like fixing things or building, owning a home might be the better option. If not, renting can be an alternate option.
Close neighbor – If you like your personal space, then purchasing a house will allow you to have more privacy with your family
Lifestyle – If you like cooking and frequently have meals at home, then having a big kitchen and a backyard for BBQ might be a great choice.
Taking in all the considerations above, I believe we are looking at a great year in the housing market in 2022 for both sellers and buyers. Based on many expert economists and mortgage experts (Mortgage Reports), the rates in the mortgage will still be around 3% to 4%. Many people are expected to return to work and the unemployment rate gets back on track, housing needs will increase, which will, in turn, encourage real estate investment. Many who were on the fence due to uncertainty of the pandemic will start either selling or buying properties.
Also, there are many people who were renting and saving during this time, who in turn will be out there shopping for a home. According to the CFPB (Consumer Financial Protection Bureau) report, there are over 11 million families that are at the risk of losing housing and more than 2 million are homeowners who have missed over three months of payment. Many of these people may choose to sell their property as they have built a lot of equity in the last couple of years. Again, the housing market and price fluctuation are based on supply and demand more than interest rate or economy. In 2022, we are looking for a fair and stable market and it might be strange to see something finally "normal."
*Rates referred in the example is given based upon a fixed 30-year term of payment and the APR stated is an estimated example.

This post was written by Peter Park, a mortgage home lending professional.
The views and opinions expressed in this article do not necessarily represent the views and opinions of Bank of Hope.
More Hope Stories
Tips for Estimating a House's Worth in 5 or 10 Years

Tips for Estimating a House's Worth in 5 or 10 Years

6 Ways to Take Care of Your Family Financially

6 Ways to Take Care of Your Family Financially

How Often Should You Monitor Your Bank Account

How Often Should You Monitor Your Bank Account
Tips for Estimating a House's Worth in 5 or 10 Years

Tips for Estimating a House's Worth in 5 or 10 Years

6 Ways to Take Care of Your Family Financially

6 Ways to Take Care of Your Family Financially

How Often Should You Monitor Your Bank Account

How Often Should You Monitor Your Bank Account