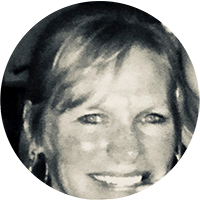 Meg Schutte
Oct 25, 2021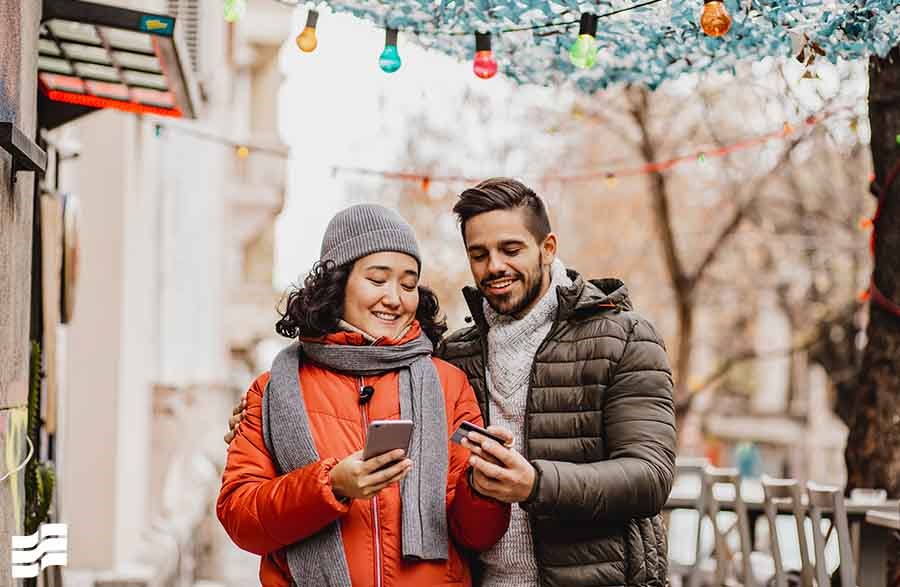 If you haven't joined the holiday rush yet, then you're already behind schedule. It's going to be a different season with retailers short on employees, delayed delivery times, cancelled orders, and reduced inventory. From Thanksgiving, to Hannukah, Christmas, New Year's and more, there are plenty of ways to spend the holidays celebrating without spending all your money. But you have to move fast to be ready. So get out your holiday checklists and check your available cash and get going!
Stay Jolly: Figure Out Your Budget
It's the holidays! You're excited. You just want to get everyone, everything. But your account balances will decrease, and your credit card balances will increase, if you don't stay on top of your game. Bonus points if you've been saving all year long! But if you're like most people, you have not and it's tempting to just charge everything and tally it up after the holidays. That's a bad recipe for big debt, so try to use cash to really feel the dollars you're spending. A great place to build your budget is by gathering last year's receipts and expenses. Take a look at everything, from hosting the family feast (food, alcohol, and decor), buying gifts, seasonal travel, entertainment, dining, and yes - something sparkly for the office party, even if it's virtual.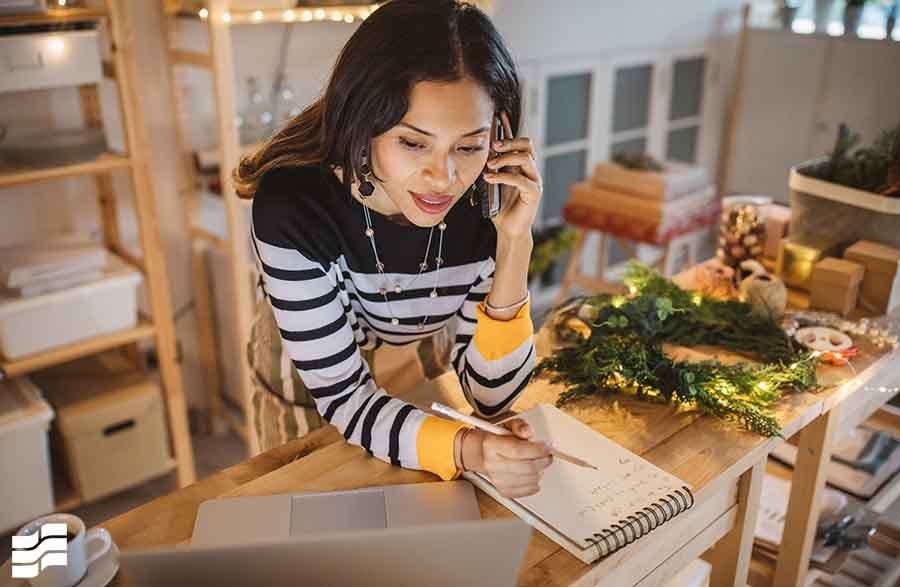 Raise Your Spirits: And Raise Some Extra Cash
There's still time to add to your holiday fund. But it might mean swapping out some daily favorites. Use these next few months to tuck away extra money by eliminating or reducing expenses. Cancel a few streaming services. Read the paper online. Skip all the expensive coffee drinks. Dine in more often and pocket those restaurant savings. Expecting a bonus? Set it aside. It's a great time to pick up extra work as a department store employee, food or package deliverer, Lyft or Uber driver, catering help, dog walker or pet sitter (everyone's traveling!).

Make a deal to exchange gifts after the holidays, knowing both parties can take full advantage of postseason sales and savings.
Check Your List Once, Twice, Three Times!
Write down everyone you plan to spread some joy to and decide on a spending amount for each: Family, friends, coworkers, teachers. You might also be planning to tip your gardener/landscaper, doorman, hair stylist, pet or babysitter, dog walker, newspaper carrier, and don't forget any charities you want to help. Keep in mind though, you don't have to give everyone a gift or a tip.
A Shopping You Will Go... While the Shelves are Stocked

Shop early - Don't be left out in the cold. Get online or into the stores now so you don't miss out on items you really want. There will be more to choose from, saving you from last minute expensive purchases "just to have something" and/or expedited shipping costs.
Shop local - The pandemic has been hard on all of us but especially small retailers. Show some neighborhood love by popping into local shops and help them end the holidays on a positive note. Check out sidewalk sales, holiday strolls, offseason sale racks, and popup stores. And don't forget... 'Tis the season of school and church festivals and fairs.
Shop smart - Hop on Black Friday and Cyber Monday sales for some of the best deals to be found all year. Have your list handy so you remember what to get and log on early.
Season's Savings: Stuff Some Extra Cash in Your Stocking
With a little planning, you can enjoy your holidays and still end up with some leftover green.
Shop your house - There's no shame in regifting. If you have something new that's never been used, feel free to give it to someone else who might love it. Wrap up an heirloom or piece of jewelry with a note about its history. Pick out a favorite book and spread the good word. That drawer full of gift cards you've never used? Gift them away or use them to find the perfect gift.
Go for the deal - Before you buy anything, online or in-store, do a search to see if there's a discount coupon you can use. Sign up for emails from your favorite retailers and check catalogs you get in the mail for discounts, free shipping, and 2 for 1 offers.
Make your own coupons - Remember doing this as a kid when you had NO money? Well, it still works. Make people happy with coupons good for: A ride to the airport, free night of babysitting, raking leaves, mowing the lawn, cleaning out the garage, new haircut, dog walking and pet sitting. Use your imagination and your talents.
Say it with words - Even with all our modern technology, nothing beats a handwritten note. Show your appreciation for the people that make your life easier: the mail carrier, delivery person, lawn care service, or dog walker. This holiday treat doesn't cost much and a heartfelt thank you will be truly appreciated.
Bake with love - Has anyone ever turned down a homemade goodie? Whip up some extra sweets (bread, muffins, fudge) yourself – costs so much less than store bought. Bring to a party as a hostess gift, or tie a bow on it for co-workers and neighbors. Swap an expensive night out with your girlfriends for a cookie exchange party.
Give (and Gift) Back
The true meaning of the holidays comes when we care for others. Even if you can't afford a monetary donation, give of yourself. Make a point to volunteer at a soup kitchen, offer to shovel a neighbor's driveway, pop in at a senior center, or give an animal shelter an extra hand. Look in all your drawers, closets, the basement and garage and donate sports equipment, tech devices, loved-but-no-longer-used toys, books and clothes. Meals on Wheels can always use drivers. Call your local church and see where you can help out.
7. The More Hands the Merrier!
No matter the holiday, it's fun to pull out all the stops and throw a great party or host the big feast. But this year more than ever, people understand the need to come together to share the celebration and the costs. So don't be shy about asking for help with the meal, or the cleanup!
Go potluck - Assign each guest something to bring like wine, dessert, appetizers, side dishes, party favors, and more.
Stock up - Buy in bulk and hop on grocery store sales now and freeze food to use later.
Get in the spirit - Pick up your alcohol early in the season and get discounts on each case you buy.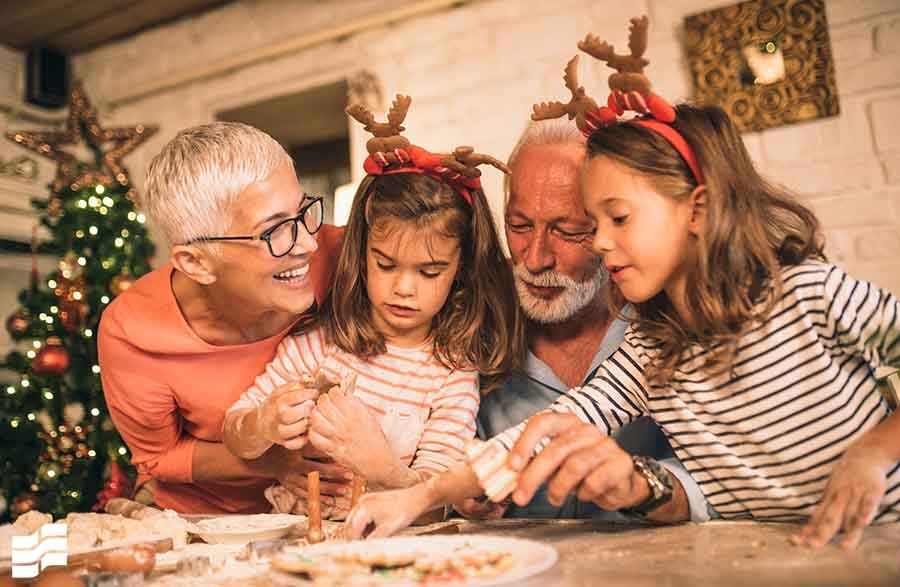 Dashing Through the Airport
Whether it's to Grandmother's house you go or a holiday getaway, book early. Really early. There's a big rush on travel since so many of us stayed home last year because of COVID-19. You can still get some good deals on flights now, but they will continue to get more expensive as you get closer to the holiday.
For flights, hotels, and rental cars, use miles or bonus points from loyalty and credit card programs.
Try an early morning flight - less chance of getting bumped.
Be flexible about flight times - off peak hours can mean lower fares.
Fly on the actual holiday. Not ideal, but you could save a lot on your ticket.
Don't forget to factor in costs for hotels, travel to/from airport, pet care, rental car fees or gas costs, wining/dining out, and more. Carpool whenever you can and split the gas. Take a bus or ride the train. And if you can't swing a trip this year, set up a video conference for friends and relatives far and wide.
So make it a great holiday season by spending only what you can really afford. And once you've put away the last of the decorations, get a head start on 2022!
Meg Schutte is a Bank of Hope Blog contributor.
The views and opinions expressed in this article do not necessarily represent the views and opinions of Bank of Hope.
More Hope Stories
Getting a New Mortgage

Getting a New Home Mortgage Before Selling Your Old House

Getting Loans for Rental Property Business

Getting the Right Loan for Your Rental Property Business

Clever Ways to Make Extra Cash

Learn different ways to make extra money!
Getting a New Mortgage

Getting a New Home Mortgage Before Selling Your Old House

Getting Loans for Rental Property Business

Getting the Right Loan for Your Rental Property Business

Clever Ways to Make Extra Cash

Learn different ways to make extra money!