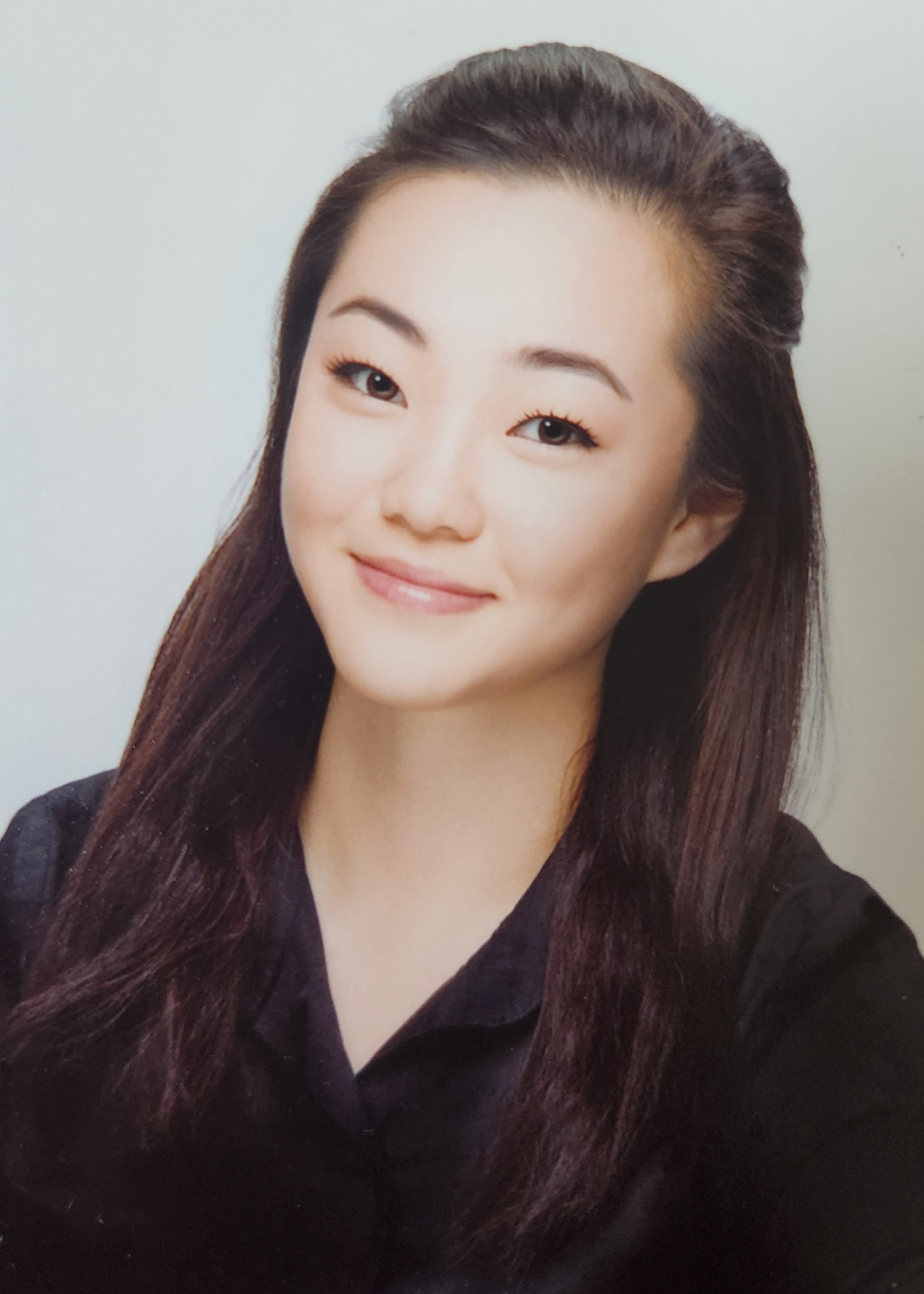 Su Young Kim
Jun 30, 2023
VP & SBA Loan Officer III
SBA Loan Department/ EZ Loan Team
[Disclosure: SBA Express Loan qualifications may vary at each lending institution.]
Introducing new capital into a small business can empower it to broaden its brand reach and scale operations, or it can act as a lifeline when confronting bumps in the road. However, the question of how to get the money is equally as important as how to spend it.
Thankfully, there are dozens of different routes that entrepreneurs can take to secure funding, ranging from angel investors to crowdfunding to loans. Each has its pros and cons and can shape the direction of your company for years to come.
To assist you in gaining a clearer understanding of your funding options as a business owner, we will delve deeper into a popular financing topic: SBA Express loans. Throughout this article, we'll answer frequently asked questions from our customers with the objective of helping you determine whether SBA Express Loans align with your company's goals.
Ready to apply? Visit our SBA Express Loan page to learn more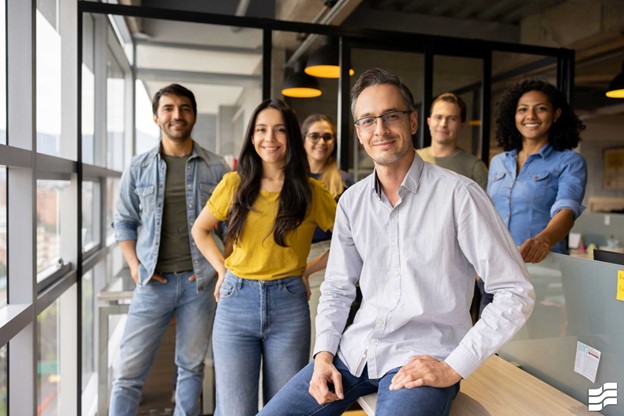 What is an SBA Express Loan and How Does It Differ from Other SBA Loans?
An SBA loan is a financing option designed to assist small business owners in obtaining necessary funds with favorable interest rates and extended repayment terms. This can help alleviate the burden that debt may place on a business's growth potential. There are multiple types of SBA loans, with the most prominent being the 7(a) Loan Program.
It's important to establish that SBA Express loans do not come directly from the Small Business Administration (SBA). Instead, they come from SBA-approved lenders like Bank of Hope. The SBA's role is to guarantee a portion of the Express Loan, encouraging financial institutions to work with small companies that might not otherwise qualify for traditional business loans.
The most obvious and beneficial difference between SBA Express loans and other business loans is the expedited timeline. Generally speaking, SBA Express applicants should hear back about the status of their application within 36 hours or less and are required to submit fewer forms. In comparison, other SBA loans take multiple weeks and have a more labor-intensive application process. (Note: Bank of Hope takes within 48 hours or less to respond back to SBA Express applicants.)
However, the reduced vetting of SBA Express loans means greater risk for the lender. As a result, there is a lower maximum loan amount and higher interest rates. For example, a loan from the 7(a) Loan Program can reach up to $5 million, while an SBA Express Loan can only go up to $500,000. (Note: The maximum amount a recipient can receive through an SBA Express Loan from Bank of Hope is $350,000)
It's recommended that business owners weigh the pros and cons of SBA Express loans in light of their company's specific needs. Consult with a financial specialist from Bank of Hope to make sure you're aware of all business loan options prior to locking in an SBA Express loan.
In What Scenarios Would an SBA Express Loan Be the Best Option?
Whether or not an SBA Express loan is the optimal financing option for your business depends on your particular circumstances and objectives. For this reason, receiving advice tailored to your specific company will produce the most accurate results.
However, generally speaking, SBA Express loans are a good choice if you need the money for time-sensitive opportunities or expenses. For example, you may need to replenish your inventory at an extraordinary discount or meet unexpected demand. Another less exciting scenario where an SBA Express loan could be useful is to pay for emergency equipment repairs.
If there's no need to expedite funding, another SBA loan could be a better choice for small businesses since it offers lower interest rates.
Who Can and Can't Get an SBA Express Loan
First and foremost, it's important to note that SBA Express loans are only available to organizations that meet the Small Business Administration's (SBA) definition of a "small business." This means the company must have 500 or fewer employees, not be the preeminent player in its industry's national market, and have its operations rooted in the United States or one of its territories. For additional insights into whether the SBA would consider your operation to be a small business, click here.
In order to qualify for an SBA Express loan from Bank of Hope and most other financial institutions, candidates must:
Have owned their business for a minimum of two years
Have a good credit score, ideally greater than 600 (At Bank of Hope, the minimum credit score for pre-qualification is 620)
Be bankruptcy-free for at least seven years
Provide plans for how the funding will be used, the more specific the better
Businesses that would be ineligible for an SBA Express loan regardless of their financial health, include:
Political or religious organizations
Life insurance companies
Companies with speculative business models (like stocks or real estate)
Companies that make the majority of their profits through gambling or the sex industry, even if legal
What is the Required Credit Score for Getting an SBA Express Loan
There is no universally agreed-upon minimum credit score for SBA Express loans. Instead, it's determined by the individual lender. However, it's recommended to aim for a score of at least 620, if not 650.
While a middling credit score may not disqualify you from obtaining an SBA Express loan, it could impact the loan rates offered and lower the maximum amount you can borrow.
Can an SBA Express Loan Be Used for Business Start-ups?
Due to the high risk of an SBA Express loan, most financial institutions may hesitate to lend to a business that has yet to establish a track record of fiscal responsibility or success.
The good news is that an SBA Express loan is far from being your only loan option. For more insights, read Should You Get a Loan to Start a Business?
Is it Easier or Harder to Get an SBA Express Loan Than Other Business Loans?
The answer to this question depends on what is considered "easy." SBA Express loans will likely require more upfront paperwork than conventional business loans. On the other hand, SBA Express loans are targeted toward companies that are still getting off the ground. This means that applicants may be eligible for a loan despite lacking collateral, a long track record of financial success, or other considerations that would prevent them from getting a conventional loan.
How Long Does an SBA Express Loan Take?
SBA Express loan applicants should know whether they've been accepted within 36 hours of the initial submission (Note: Bank of Hope takes within 48 hours or less to respond back to SBA Express applicants). However, it's important not to confuse SBA Express loan approval with receiving the actual funds. It may take additional time to receive the funds with the specific wait period depending on the lender, itself.
What is the Process of Applying for an SBA Express Loan?
Consult with multiple SBA Express loan Providers - The specific loan rates and timeline is determined by the lender rather than the SBA, so it's worth talking with multiple candidates to determine who will provide the best offer.
Provide the necessary preliminary paperwork - Speak directly with your lender about what they require for SBA Express loan consideration. However, expect to be asked for at least two years of tax returns, financial statements, and plans detailing how you'd spend the money.
Fill out and submit the application - For example, Bank of Hope asks for details about your business structure (such as whether it's an LLC or corporation), past and present owners, and current finances.
Wait 36 hours to find out whether you're approved - If approved, you'll then be provided with the terms of the SBA Express loan. It's up to you whether you want to agree or decline. (Note: Bank of Hope takes within 48 hours or less to respond back to SBA Express applicants.)
Receive the agreed-upon money - If you move ahead with the SBA Express loan terms, the last step is to receive the funds. As discussed in other FAQs, there is no fixed timeline for getting the money.
What is the SBA Express Loan Maximum Amount Someone Can Borrow?
The short answer is that the maximum amount a recipient can receive through an SBA Express loan is $500,000. It's important to note that the actual amount granted to individual candidates may be lower based on their credit history and other indicators of financial health. (Note: The maximum amount a recipient can receive through an SBA Express Loan from Bank of Hope is $350,000)
Are There Limitations to How I Can Use an SBA Express Loan?
The funding obtained through an SBA Express loan can be utilized in various ways, such as acquiring another business or securing day-to-day working capital. However, it's important to note that there are restrictions on how the funds can be used. For instance, the money cannot be used for speculative investments like stocks or real estate, to compensate past investments made by the owners or partners (past or present), or to pay off legal fines.
Why Get Your SBA Express Loan from Bank of Hope?
Bank of Hope is a national, multi-billion-dollar banking institution that offers stability and expertise to its customers. However, what sets us apart is our unwavering commitment to our customers and the strong relationships we have built over the years.
Our business banking specialists are dedicated to provide small companies with personalized financing solutions that serve as a springboard for their future success, whether that be through SBA Express loans or other options. We'll get to know your history, specific business nuances, and future objectives to provide thoughtful guidance and answer all your questions.
When you're ready to apply for an SBA Express loan, we'll act swiftly to get you approved and funded as soon as possible, granting you peace of mind and the financing needed to thrive.
Our assistance doesn't have to start and end with the SBA Express loan. We can be a consistent ally in your corner, providing you with the financial tools you need to manage your business's money in one place. These include treasury management services, business bank accounts, and convenient online access to your accounts.
More Hope Stories
Tips for Estimating a House's Worth in 5 or 10 Years

Tips for Estimating a House's Worth in 5 or 10 Years

6 Ways to Take Care of Your Family Financially

6 Ways to Take Care of Your Family Financially

How Often Should You Monitor Your Bank Account

How Often Should You Monitor Your Bank Account
Tips for Estimating a House's Worth in 5 or 10 Years

Tips for Estimating a House's Worth in 5 or 10 Years

6 Ways to Take Care of Your Family Financially

6 Ways to Take Care of Your Family Financially

How Often Should You Monitor Your Bank Account

How Often Should You Monitor Your Bank Account