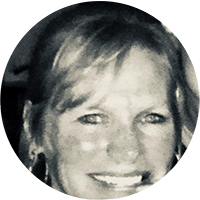 Jul 20, 2022
Spend 5 minutes with Colette Carlson and you won't be surprised to learn that she's a Certified Speaking Professional (CSP). Friendly, warm, confident, smart, and very funny... she has a natural way of drawing people in, wherever she is. In 2004, after finishing her master's in Human Behavior, she launched her business, Speak Your Truth, Inc. On her website, www.ColetteCarlson.com, you'll find the phrase: "Many communicate, Few connect." Her business is all about changing that. As she says, "Few things are more powerful than human connection. People still buy from, are influenced by and want to work with people they know, like and trust. Without connection, communication in today's technological, information-overloaded, crowded and competitive marketplace falls on deaf, distracted ears. Whether you're a leader, in sales or on the front-line, clear, consistent communication is no longer enough to get results: connection must be part of the equation."
Based in San Diego, California, Colette travels extensively worldwide giving keynote talks: "I've always said my favorite thing to do is back out of the driveway and my second favorite thing is to pull back in!" Since her message applies to any and all industries, she shares her system at companies such as Boeing, Microsoft, Procter & Gamble, and the United States Government. Through her highly customized and personalized presentations, she inspires leaders and teams to strengthen behaviors that foster human connection. She weaves together powerful life lessons and research-backed strategies to support individuals' personal and professional growth to build those relationships that drive revenue and results.
In 2017, Colette was inducted into the CPAE Speaker Hall of Fame, recognizing professional speakers who have reached the top echelon of career excellence. She feels fortunate to act as a connection catalyst to create more warmth, authenticity and service in this world, and gave us insight into how she does it in our latest SmallBiz5.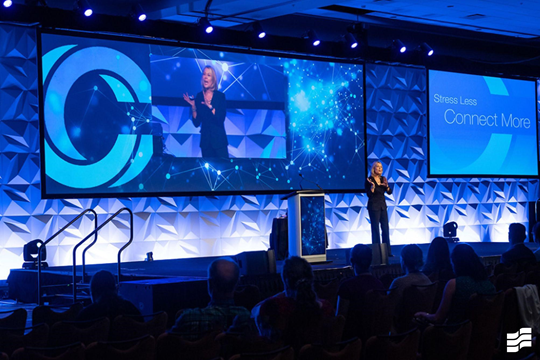 1. What led you down the path to be a motivational speaker?
"As a child who grew up on the south side of Chicago wanting to be a teacher (like my mother), I never would have imagined one day I would speak to hundreds of thousands of people throughout the world. Until I went to work for two national sales trainers delivering presentations throughout the country on their behalf, I remained clueless this career path existed. Once bitten, I knew I would never look back. This career combines my genuine love of learning, people, personal development, and desire to communicate in a fun, memorable way. Once I figured out what I truly came to do and gave myself permission to change career direction, I simply followed entrepreneurial best practices. This included working for a similar business to learn on someone else's dime, joining groups and associations filled with both like-minded and diverse thinkers, setting up effective systems, tracking metrics and money, leveraging personal talent and hiring talent where skills were lacking. Coming from a strong sales background, the ability to pick up the phone and sell my services gave me a competitive advantage."
2. What have been some of the biggest challenges of running your own business?

"Given my practical nature, I tend to not hire enough help in areas where I'm capable, which ends up costing me my personal time. It took years before I finally found someone to support my social media platform. To scale up, you must be comfortable hiring a team and I prefer to run lean. With that said, I have an incredible speaker agent, bookkeeper, accountant, and webmaster as I know my limits! As I've grown, I've learned that passion is not enough to be successful as an entrepreneur. Delivering keynotes to audiences around the world is what brings me the greatest joy, yet to run a profitable business demands my attention in all business areas – finance, sales, marketing. Everyone has speed bumps along their path. You get to choose whether to use the discomfort as an opportunity for growth or an excuse to quit."
3. How do you get the word out to grow your audience?
"Although now a speaker agent supports my efforts, I invested many years building the business solo, making daily outgoing sales calls, writing content, speaking anywhere I got the chance even if they did not have a budget. I always have believed I am my best brochure, so speaking leads to more speaking! Because my programs connected with audiences, opportunities followed and having been in the industry for decades, most of my business comes from people who saw me speak, referrals and speaking bureaus who suggest me to their clients. I've never advertised, but I've always kept my website updated, written blogs and posted on social media a couple of times a week."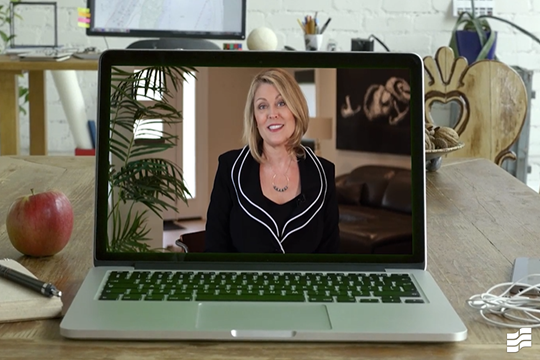 4. How did COVID-19 affect your business and what did you do about it?

"Like so many others, Covid dramatically affected my business. One day I had a full calendar and the next the opposite. Since I always have lived within my means, my focus wasn't on surviving, but how to thrive. My learning curve shot through the roof as I learned how to be my own A/V department. I purchased equipment, software and platforms. I leaned on my friends in the National Speakers Association as we swapped best practices to engage a virtual audience. Learning how to record and edit my own video was one more skill I gained, so now I have more tools in my belt. I still deliver about 30% of my programs virtually as some companies prefer that option."
5. What do you uniquely bring to what you do?

"Reflecting on my journey as a professional speaker, I'm able to see how every life experience, both good or bad, influenced my path and passion to teach others how to create powerful connections and leverage those connections for success. I'm a teacher and coach at heart who doesn't shy away from sharing truths we all need to hear to grow our relationships, both personally and professionally. Since connection begins within, to understand others behaviors and attitudes, you must first understand yourself. This requires a willingness to look in the mirror and stop playing "fictionary." After all, you can't change what you're unwilling to acknowledge. Therefore, my career results from years of self-reflection and trusted feedback to recognize and play to my strengths, while weakening my weaknesses. Dreams that become reality require focus, passion, and action, and my dream was no different. Anything done well demands consistent effort and energy, yet since I was doing what I loved it felt less like work.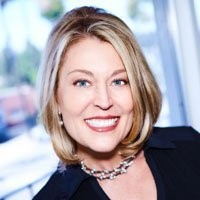 Meg Schutte is a Bank of Hope Blog contributor.
The views and opinions expressed in this article do not necessarily represent the views and opinions of Bank of Hope.