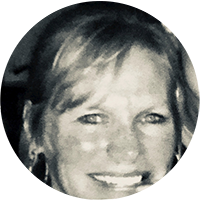 Jul 08, 2022
At Bank of Hope, we love serving our customers in towns and cities across the country. As you're planning your summer getaways, we're putting the spotlight on nine states we do business in. If you're a customer in the area, or just planning an upcoming visit, find out what's hot about these destinations. From national parks and cultural attractions, to food, fun, sports, and historical places, see what grabs you!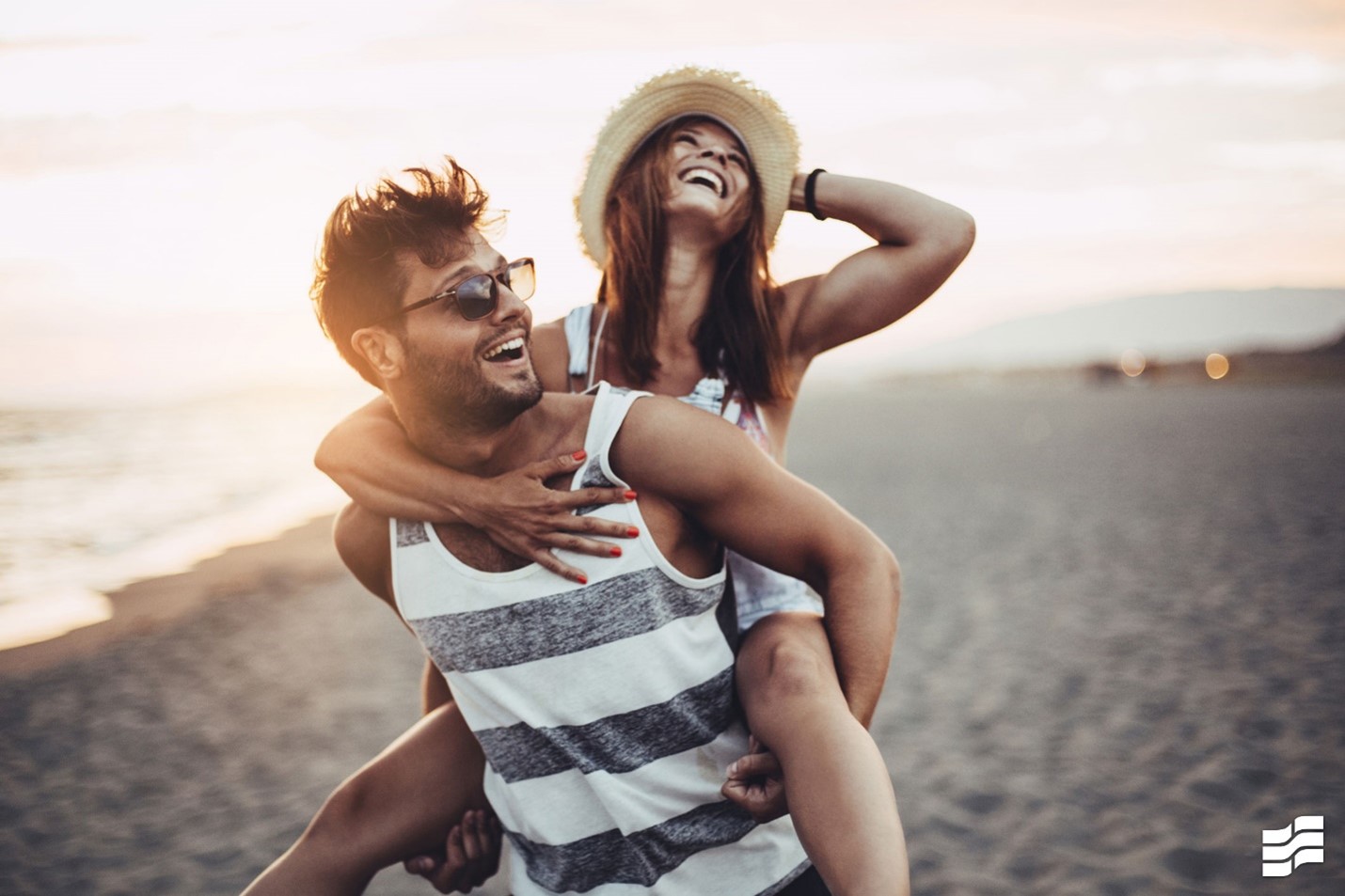 ALABAMA
Nickname: The Heart of Dixie State Capital: Montgomery Statehood: 1819

Full of history, culture, southern hospitality, and natural beauty, Alabama is worth a trip down south. The Gulf Coast sports some of the finest beaches and has been called the "American Riviera." Life moves slower here, perfect for summer getaways. And try the Sweet Tea, you'll like it.
If you need to know one thing about Alabama, it is crazy for college football. The University of Alabama's team has won the most national college football championships since 1936. The locals are loyal fans and make tailgating a way of life. Bryant-Denny Stadium in Tuscaloosa is home of the Crimson Tide, and can hold more than 100,000 (often screaming!) fans, making it the eighth-largest stadium in the world. In 1975, it was renamed Bryant-Denny Stadium to honor Coach Paul "Bear" Bryant and his football legacy. Good news diehards, you can visit Tuscaloosa's football museum year round. So drop by this summer, and be sure to come back in the fall for a real game.
Alabama's capital city, Montgomery, played a pivotal role in the U.S. Civil Rights movement -- which changed America. On the historic U.S. Civil Rights Trail, you can visit many key sites and learn more about life-changing events. You will discover churches, courthouses, schools, museums and other landmarks where dedicated activists worked hard to advance social justice back in the 1950s and 1960s. Visit the Capitol and final destination of the march from Selma, Dr. Martin Luther King Jr.'s church, and the National Memorial for Peace and Justice, which memorializes the thousands of lynching that occurred across the U.S.
CALIFORNIA
Nickname: The Golden State State Capital: Sacramento Statehood: 1850
Known as the most diverse state with close to 40 million people, California is made up of a mix of ethnic, racial, national, and religious backgrounds. Mile after mile, it changes many times over, from the endless beaches of San Diego, through chic Malibu, awe-inspiring Big Sur, cool San Francisco, right up to the tall Redwoods and rugged coast of Eureka. You could spend all summer exploring.

If you truly want to experience the whole state, gas up your car (preferably a convertible), and hop on the Pacific Coast Highway/PCH. You won't believe the expansive views, soaring hills, and unbelievable sunsets, more than living up to its moniker as the Golden State. Also known as California Highway 1, the PCH is the longest state route in California. It begins in Southern California at Interstate 5 south of San Juan Capistrano, and it ends at U.S. 101 in Leggett in Mendocino County. You have your pick of beautiful spots to pull over for a bite or an overnight, from Santa Barbara, Monterey, Pebble Beach, and more.
Giving the more renowned northern California wine regions of Napa and Sonoma a run for their grapes is the Santa Ynez Valley down south. Boasting a more casual fee (less crowds!), prepare to be wowed as you vineyard hop (there are over 120) along beautiful backroads, passing through small towns and picturesque farms. Along with serving up tasty wines at every stop, you'll have your pick of any number of fabulous restaurants, as the area has attracted many top chefs.
GEORGIA
Nickname: The Peach State State Capital: Atlanta Statehood: 1788
It's easy to fall in love with the south when you visit Georgia: The Antebellum homes, the bustling capital of Atlanta, the scenic back roads, the beautiful islands off the coast, the charm of historical Savannah, and the striking North Mountains. And its rich past, marked by its role in the Civil War and leadership in the civil rights movement.

Whether you arrive by car, or plane (Hartsfield-Jackson Atlanta International Airport is one of the world's busiest), you can't visit Georgia without sampling one peach (or ten!) at Atlanta's fifth annual Peach Fest, an all-inclusive night on July 26 at, where else? the Peachtree Center. Sample the goods from top local food and drink artisans, with the Georgia peach taking center stage in peach cocktails, beer, pastries, dishes, and more.
Looking for a flower fix on a summer's day? Head to Athens and The State Botanical Garden of Georgia. Resting on 313 acres on the Middle Oconee River at University of Georgia, it celebrates the best in southern horticulture with themed displays showcasing the Flower Garden, International Garden, Heritage Garden, Shade Garden, and the new Children's Garden. There are five miles of nature trails to explore and the grounds feature the Alice Hand Callaway Visitor Center & Conservatory, housing a collection of tropical and semi-tropical plants. Bring your camera and snap away.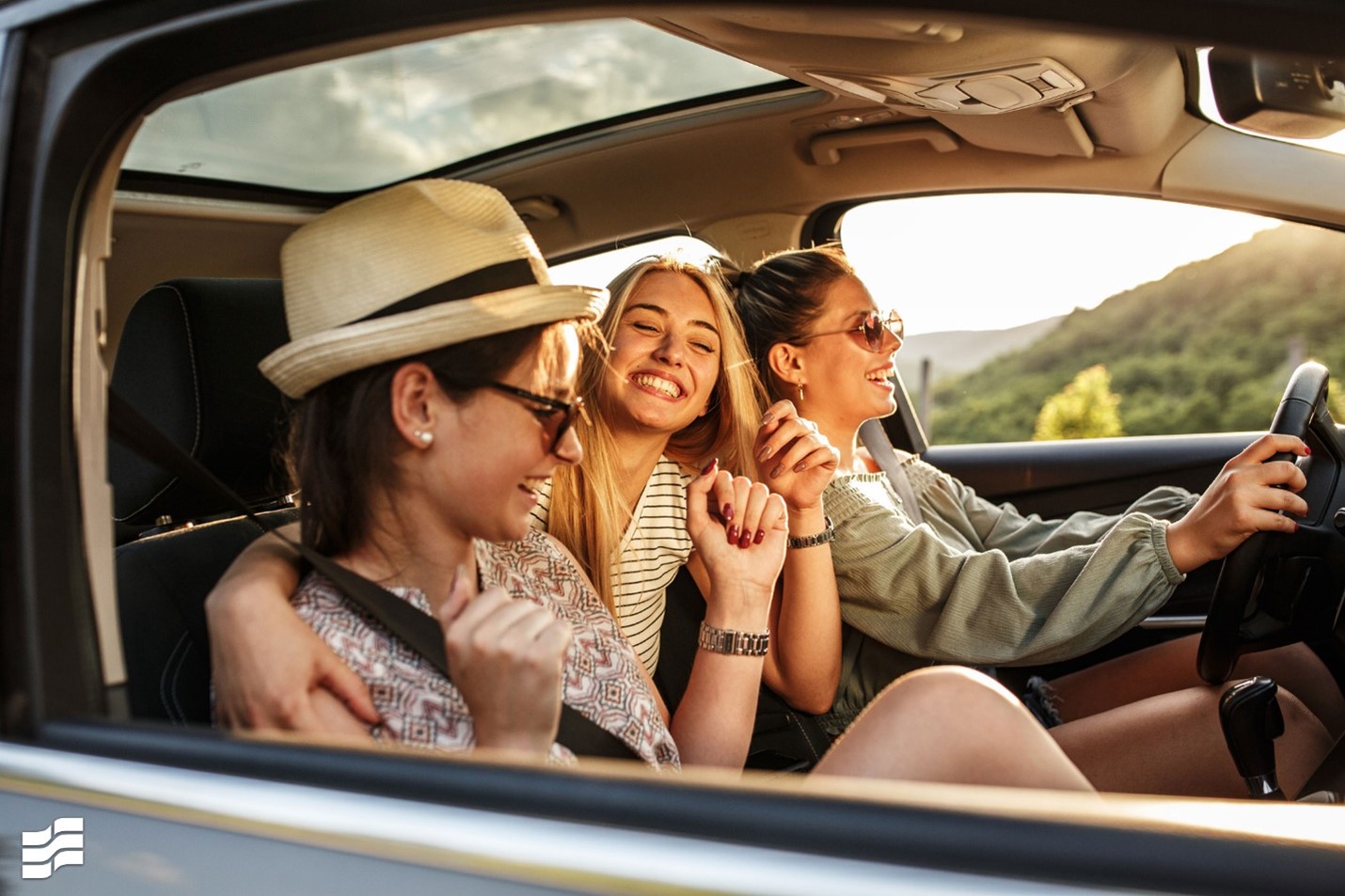 ILLINOIS
Nickname: The Prairie State State Capital: Springfield Statehood: 1818
Coined the "Land of Lincoln" for one of our most popular presidents, this Midwestern state is almost 80% of farmland, with the highest point just 1,235 feet above sea level. But the Sears Tower in Chicago makes up for it as one of the tallest buildings in America. Come summertime, you can road trip along the Mississippi River, fill up on must-see museums in Chicago, or soak in everything the plentiful state parks and nature preserves have to offer. is' parks and nature preserves offer a variety of timeless aquatic
Chi town, the Windy City, City of Big Shoulders... Illinois' biggest city, Chicago, has many nicknames and many visitors, as it serves up a busy city life right alongside the playful shores of Lake Michigan. Cruise down Lake Shore Drive on a summer day and you'll see plenty of people beaching it, playing volleyball or out on the water. Known for its deep dish pizza, great blues music, loyal sports fans, and historical Wrigley Field, you've got to sample them all and a Chicago Cubs game if you're in town. The architectural river cruise shows off the best of the singular skyline. With restaurants, bars and a happening nightlife, you won't be at a loss for things to do.
It's not summer if you don't stop by the Illinois State Fair. First launched in 1953 to celebrate the agriculture of Illinois, it has grown into a fun family event, no matter the age. Running from August 11-21 in Springfield, it's a 10-day thrill packed with famous concert artists, carnival rides, livestock shows, agricultural exhibits, contests, educational displays, free entertainment, harness racing, auto racing, and local food and drink. You name it, it's happening here. The Fairgrounds are open from 7 a.m. to midnight during the fair, so plenty of time to get your fill.
NEW YORK
Nickname: The Empire State State Capital: Albany Statehood: 1788
From the tip of Long Island on Montauk, back over to Manhattan along the Hudson River, and all the way upstate to Niagara Falls, there's a treasure trove of things to do in New York State. You can choose the buzz of the city to the delights of country in the Catskills, outdoor life in the Adirondacks, and wine tasting along the Great Lakes.
After going dark during the pandemic, NYC's theater district is back. Broadway and Off-Broadway are up and running, so it's a good time to Catch a Show. From musicals and plays, like the Music Man, Little Shop of Horrors, Harry Potter and the Cursed Child, and The Kite Runner, there's much to entertain you. Buy tickets online so you're sure of a seat, or take your chances with a same day visit to the box office, or save a few dollars by going to a matinee. Save even more by checking in at TDF's TKTS Booth at 47th Street and Broadway, where many shows can be 50% off. Prefer the outdoor stage? Pack a picnic for "AS YOU LIKE IT" (8/10-9/11), as part of Free Shakespeare in the Park at The Delacorte Theater in Central Park -- celebrating 60 years this summer.
Wait....winter in the summer? It's possible at the Lake Placid Olympic Ski Jumping Complex where you'll find 90- and 120-meter ski jump towers built for the 1980 Olympic Games. The sky deck on the 120-meter jump gives you a phenomenal view of the surrounding High Peaks of the Adirondacks. And if you've ever wondered how winter athletes are so fearless, check out the training and competition for Nordic ski jumping, which takes place year round. And in the summer months, aerialists train by jumping into a 750,000-gallon pool at the Freestyle Aerial Training Center. (Don't try this at home!)
NEW JERSEY
NIckname: The Garden State State Capital: Trenton Statehood: 1787
New Jersey Facts: It's the "Diner Capital of the World" with over 500 joints offering comfort food, cozy booths, and lots of local color; it has more horses per square mile than any other state; and it's called the "Garden State" because it's a leading producer of cranberries, blueberries and tomatoes. Snug between New York and Pennsylvania, most people just know it for the long, beautiful coastline and white, sandy beaches.
With a boardwalk in almost every one of its 50 seaport resort towns, the New Jersey Shore is a summer paradise. Every town has its own vibe, from Asbury Park and Spring Lake, to Ocean City and Cape May. You have endless sunny choices for beaches, restaurants, entertainment, shopping, mini -golf, arcades, water and amusement parks, and all sorts of special seaside events. This is simple, sunny living, but oh so good. Make a day of it, or spend a week or more, as there are plenty of hotels, motels, and B&Bs, to stay at. Pick your town, pack your sunscreen, and go exploring.

In a state that claims music greats Bruce Springsteen, Jon Bon Jovi, and Frank Sinatra as hometown boys, here comes the first country music festival this summer. The Tidal Wave Music Festival, August 12-14, will "roar on the shore" over 3 days, on 2 stages, with over 30 artists. Kick back and enjoy big star headliners like Luke Bryan, Morgan Wallen, and Dierks Bentley, along with Hardy, Riley Green, Chase Rice, Tracy Lawrence, Lauren Alaina, and so many more. A 3-day wristband pass gives you unlimited access to all performances and activities, bars, concessions, free water refill stations (you'll need a thirst-quencher with all the dancing), and craft vendors around the beach.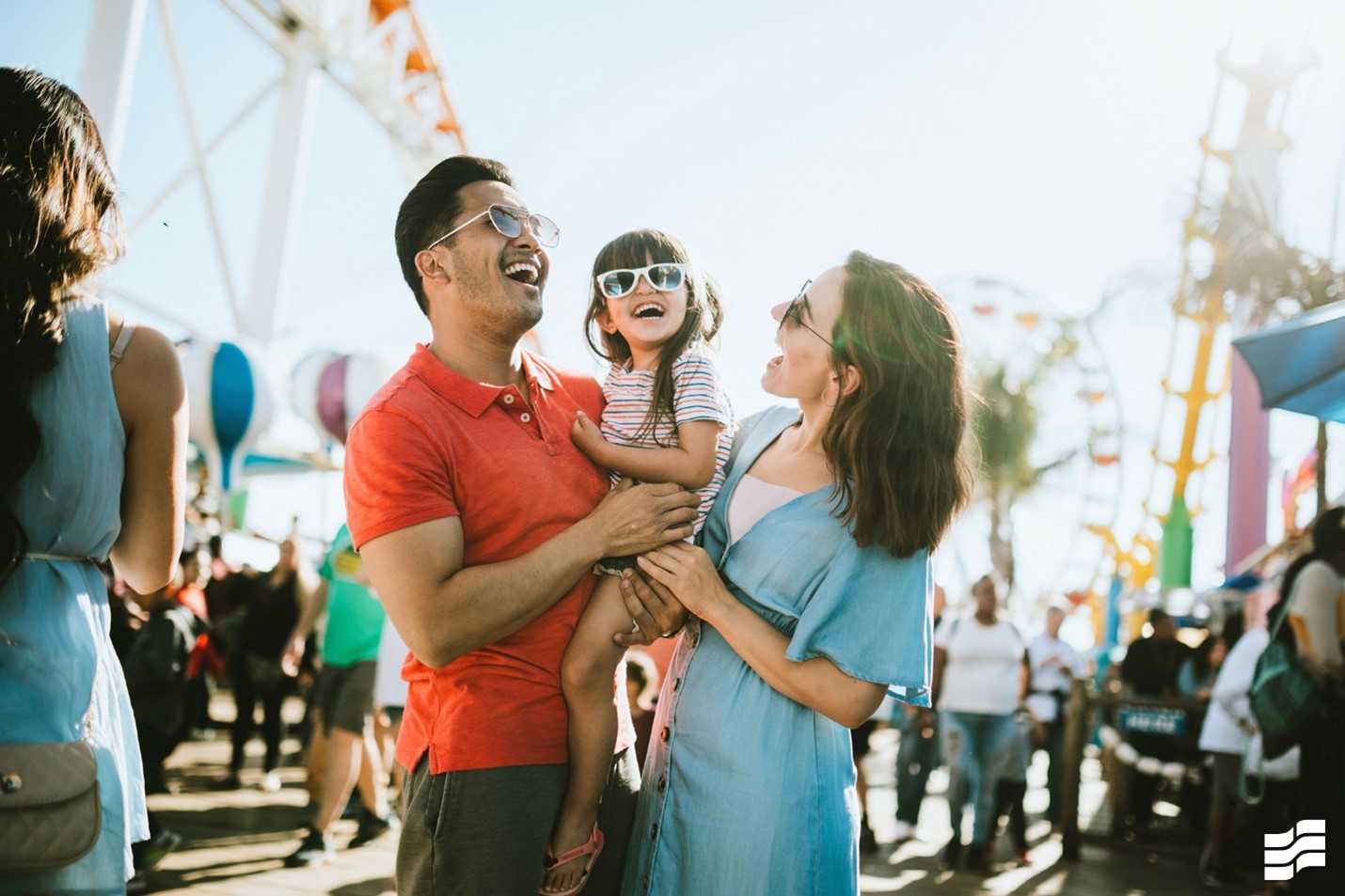 TEXAS
Nickname: The Lone Star State State Capital: Austin Statehood: 1845

Texas does everything big, from cowboy hats and brisket, to wide-open landscapes and Texas A&M's Kyle Field football stadium. It's the second largest state in number of folks (30 million) and land area (268,596 square miles). Not sure where to visit? History buffs might like reliving The Alamo in San Antonio. Sun worshippers might prefer the beach scene on the Galveston coast. Or for the more daring, visit a dude ranch and try your hand at roping, riding, and maybe some two-stepping.

Mention Austin to anyone who lives there or has visited and the first thing they'll talk up is the music scene downtown. Newest on that scene is Waterloo Park, which opened last August, with an outdoor Moody Amphitheater that can fit 5,000 music-lovers. The popular 11-acre greenspace is a public park featuring more than 1.5 miles of scenic trails, native plants, play areas, gardens, and more. There's a whole roster of FREE community events in July and August including family -friendly park tours, sunset movies, and educational programs. And just plain ol' good hanging out.

Who hasn't dreamed of going to space? If you are near Houston, you have to treat yourself to a guided NASA tour of Space Center Houston. Here's your chance to get up close to real space capsules and Skylab, America's first space station. You can touch moon rocks from the Apollo 17 mission and visit the Astronaut Training Facility which houses modules of the International Space Station (ISS). And if you come across Robonaut, a humanoid robot, why not say "Hello."
VIRGINIA
Nickname: The Old Dominion State State Capital: Richmond Statehood: 1788

With its award-winning tourism motto, "Virginia is for Lovers", first heard in 1969, the state promises a lot to summer visitors. Foodies will love all the excellent seafood, as Virginia is close to the Chesapeake Bay and Atlantic Ocean. From the Blue Ridge Mountains in the west (travel along the Blue Ridge Parkway for unmatched views), to the alluring coastal city of Virginia Beach, the Historic Triangle of Jamestown, Colonial Williamsburg and Yorktown, plus plenty of theme parks, outdoor activities, sporting events, and festivals -- you'll find plenty to see and do.

Did you know that Virginia is the largest producer of fresh, farm-raised oysters on the East Coast? Well, that makes for one impressive Oyster Trail, covering eight regions and serving up oyster farms, seafood companies, restaurants, and tours. Because the Chesapeake Bay and surrounding tributaries produce a mix of saltwater and fresh, the flavor of oysters changes with each region. Stop along the way to see the historic home of General Robert E. Lee, traverse the Chesapeake Bay Bridge Tunnel (a 20-mile-long toll bridge), and finish up at Tangier Island, accessible by air or sea only. So get exploring, tasting, and maybe, shucking!
Brush up on your history and head to Colonial WIlliamsburg with a long and fun to-do list. Give yourself a few days to take in everything at this living-history museum covering a 301-acre historic area. The daily life of 18th century Williamsburg, when it was the capital of Colonial Virginia, comes alive through hundreds of restored and re-created buildings. Wander up and down the open town streets visiting beautiful homes, gardens, and historic sites. Make time for the Native American Encampment, the Art Museums of Colonial Williamsburg, and any staged performances you come across. Hear firsthand what it was like "back in the day" from colonial interpreters, craftsmen and merchants. Have lunch at an old world tavern, pop in the shops, and, if you're feeling brave, leave an hour open at night for a candlelit ghost tour.
WASHINGTON
Nickname: The Evergreen State State Capital: Olympia Statehood: 1889
Hip, cool (yes, there's a lot of rain in these parts), and an outdoor lover's paradise (it's considered the most bike-friendly state), Washington is a jewel of the Pacific Northwest. Dotted with over 3,000 named mountains, Mount Rainier is the highest and most famous. Urban Seattle is home to the very first Starbucks, in Pike Place Market, back in 1971. It's still there if you need a travel pick-me-up. The land is also brimming with local breweries, so "hops' on by.
Of course you can get your nature fix by visiting national parks, or boating around the nearby San Juan Islands, but it might be super fun for you and your family to try River Rafting. Cool off and catch a breeze as you float past beautiful scenery down the Hoh River, located on the Olympic Peninsula. Recognized as Class I and II rapids, this is a gentle ride, so everyone, even kids, will feel safe and comfortable. The season runs through September.
Bring your love of history and don a costume to truly get in the spirit of The Washington Midsummer Renaissance Faire in Bonney Lake. It's one of the biggest theatrical events in the state, complete with jousting, fencing demonstrations, country dancing, games, magicians, puppet shows, live music, and workshops. Chances are you'll meet up with a pirate, damsel, masked marauder, or a Mad Hatter. Three weekends of entertainment run on August 6-7, 13-14 and 20-21. So have some ale, eat like a King, and find something magical to take home at the Artisan Marketplace.
Meg Schutte is a Bank of Hope Blog contributor.
The views and opinions expressed in this article do not necessarily represent the views and opinions of Bank of Hope.
More Hope Stories
Tips for Estimating a House's Worth in 5 or 10 Years

Tips for Estimating a House's Worth in 5 or 10 Years

6 Ways to Take Care of Your Family Financially

6 Ways to Take Care of Your Family Financially

How Often Should You Monitor Your Bank Account

How Often Should You Monitor Your Bank Account
Tips for Estimating a House's Worth in 5 or 10 Years

Tips for Estimating a House's Worth in 5 or 10 Years

6 Ways to Take Care of Your Family Financially

6 Ways to Take Care of Your Family Financially

How Often Should You Monitor Your Bank Account

How Often Should You Monitor Your Bank Account