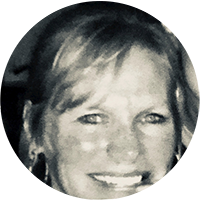 Meg Schutte
Jun 27, 2023
When it comes to saving money, everyone is different. Intrinsically we know every dollar we save is an investment in our futures, but we don't all make that happen. Some of us are active savers, making financial wellness a top priority and constantly reviewing and optimizing our portfolios. Others are taking care of business – parking money in a traditional savings account or a high-yield Certificate of Deposit (CD) that can't be touched until it matures. Then there are those of us who keep meaning to put more money away, or to shop around for a higher annual percentage yield (APY), or direct deposit part of our paychecks into savings. But we don't. And you know what that means? We're missing out on making more money on our money.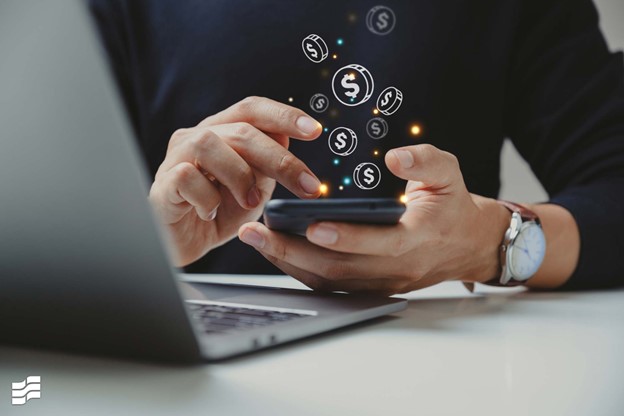 Any type of savings-building activity is a good thing, because if you can't see your money, you can't spend it. But why not make the most on your dollar that you can while you're doing that? And enjoy access to your cash and other freedoms that savings and CD accounts do not? That's what a Money Market Account (MMA) offers you. We take a look here at why opening a MMA might be more beneficial to your savings goals and a good, strategic addition to your financial plan.
MMA: A Smart Savings Choice
A Money Market Account is an interest-bearing account, which means you earn interest on the money you put into it. Interest is typically compounded daily and paid out monthly. The annual percentage yield (APY) fluctuates with the market – and right now that's a good thing for MMAs. Fortunately, today's continual rising interest rates means the money you choose to save now can grow much faster. Some banks are offering APYs as high as 4.55%. A MMA is not restricted like a CD, where your money is tied up depending on the term you selected (a range of 6 months to 10 years). It's more fluid than a savings account because you can make withdrawals and purchases by debit card or check. Take note: There is a difference between a money market account and a market fund account, which is a type of mutual fund that invests in short-term debt securities.
MMA: How it Can Help You Reach Your Financial Goals
Many savings goals are tied to wish lists: dream vacation, new car, gourmet kitchen. Others are more practical: mortgage down payment, emergency fund, reducing debt. Whatever goals are most important to you – for the short-term or long-term, for small and big needs, or just because – earning extra interest on your deposited funds can help you save more for any of the following:
Emergency fund (typically 3–6 months of living expenses)
Down payment on a new or second home
Family getaway or dream vacation
A new car (to make a larger down payment to lower your lease)
Home improvement (painting, upgraded appliances, deck/patio addition, new roof, solar energy)
Wedding expenses (trousseau, reception, caterers, flowers, photographer, honeymoon)
Holiday/Anniversary/Birthday Fund (gifts, decor, travel, food, clothing)
Debt reduction (medical, credit card, student/auto loan)
MMA: A Great Way to Grow Your Wealth
If you're looking to save with a higher interest rate, get more access to your money, and enjoy the comfort of knowing your deposit is FDIC-protected, then a MMA should be on your financial to do list. Open one with a traditional bank, online bank or a credit union and benefit from:
Reaching your savings goals sooner
A Higher Annual Percentage Yield (APY)
Flexible access to money in your account (while it's compounding interest!)
Benefit from Higher Interest Rates: It's common for Money Market Accounts to have tiered rates, where higher balances earn a higher annual percentage yield, as with a Jumbo account. Where a CD rate is locked in, a rise in interest rates means your APY goes up too, adding more earnings to your balance. As always when it comes to your money, it pays to compare options available to you – especially since online banks often offer higher rates than traditional banks. You might also benefit from a special introductory rate being promoted, so be thorough in your research.

Get More Flexible Access to Your Money: Maybe you need quick cash to cover an unexpected vet bill or car repair? Or you have to pay for a last minute trip? This is where MMAs really differ from savings and CD accounts, because they usually come with a debit card and check writing abilities. While CD money is tied up for a set length of time, MMAs are not. You can access your money for whatever reason – and make sure it's an important one so you're not taking away from your growing balance. (While you can withdraw your cash early from a CD before it matures, you will usually incur a financial penalty, defeating the interest you have accrued.) Best of all, you can easily access money in your MMA by electronic transfer, bank withdrawal, by check, or ATM withdrawal (see below about monthly transaction limits).
BOH Tip: ATM or branch withdrawals will not count toward transaction limits.

Know Your Deposits Are Safe and Protected: As an MMA saver, you can relax knowing your savings are secure. If funds are held at a traditional or online bank or a credit union, they are protected up to a certain limit in case of a bank failure – $250,000 per depositor, per insured bank, for each account ownership category. MMAs held at banks are insured by the Federal Deposit Insurance Corporation (FDIC). MMAs with credit unions are insured by National Credit Union Administration (NCUA).
MMA: What You Need to Know About Opening an Account
Before you commit any funds to a MMA, be clear about what's required from you and what, if any, charges or fees you might have to pay for account use/management.
A minimum deposit/balance is usually required: Every bank is different and APYs vary widely so explore what's out there. Usually, to open a money market savings account, you will need to make a set deposit. It could be super low, sometimes even just a $1, or as high as a $2,500 or $10,000 deposit. A higher minimum deposit means you will qualify for a higher APY, and you might need to keep your balance above a certain limit to continue to enjoy that rate or incur a fee for going below.
Check the withdrawal restrictions: Will it cost you to access your money? Maybe. Just like savings accounts, MMAs have withdrawal limits. Typically, both accounts follow federal Regulation D limits, which capped withdrawals to six "convenient" transactions per month (automatic and electronic transfers, check payments, and online banking transactions). During the pandemic, these limits were suspended and have not been reinstituted. But some banks are choosing to set limits on withdrawals and/or charge a fee for excess withdrawals anyway. Be sure you know what these are from the beginning.
Find out what fees might be charged: While some accounts come with no or low fees, there might be a monthly maintenance charge for your account. This could be waived if you meet a daily balance or direct deposit requirements. You might decide the extra fees are not worth it if they reduce any interest boost you've gained.
Questions to ask a bank or credit union before opening a MMA:
What is the minimum deposit requirement?
Are there any monthly fees?
What is the current APY and are rates tiered-based on the balance?
Are there withdrawal limits and excess withdrawal fees?
Is it easy to transfer funds?
Does the account offer the convenience of a mobile app, online banking, a debit card and/or check writing abilities?
How do I contact Customer Service (you want to be able to reach a Live person if needed.)
MMA: Get Started Today to Save More for Tomorrow
Many banks and credit unions allow you to open a money market account conveniently online. Prepare to share some personal information, including your name, address, date of birth, telephone number, Social Security number, as well as the bank account number and routing number from where you will be drawing funds to make your first deposit. You can fund your account by paper check, electronic transfer, mobile check deposit, and through payments apps like Venmo, PayPal and Zelle (https://www.bankofhope.com/personal-banking/digital-banking/zelle). Link your bank account (and others you might tap) to your MMA so it's easy to make transfers (especially between multi accounts at the same bank) and deposit additional money down the road as part of your new active savings habit. Even better, arrange for a portion of your paycheck to be directly deposited into your MMA for maximum savings potential.
BOH Tip: You can open an MMA at more than one bank or credit union.
Bank Of Hope: Find a Money Market Account that Fits Your Savings Plan
Whether you have big or small financial goals, Bank of Hope is here to help you with personalized guidance to reach them and market-leading rates to grow your savings. Currently, we're offering two great money market options for both customers and small businesses.
For Consumers:
Personal Money Market: Maximize your interest earnings with the flexibility to make transactions on your account.
Minimum opening deposit $2,500
Competitive interest rates*
24/7 online & telephone banking
ATM Access
e-Statements with $3 Credit
Personal Prestige Money Market: Make a larger deposit and enjoy the flexibility of a regular MMA along with a higher interest rate.
Higher minimum opening deposit $25,000
Competitive interest rates*
24/7 online & telephone banking
ATM Access
e-Statements with $3 Credit
Personal Preferred Money Market: Have more funds on hand? Deposit an even larger amount with a high interest rate.
Higher minimum opening deposit $50,000
Competitive interest rates*
24/7 online & telephone banking
ATM Access
For Small Businesses:
Business Money Market: Earn more interest on your cash and enjoy the ability to make transactions on your account, including check writing and debit card use.
Minimum opening deposit $2,500
Competitive interest rates*
Minimum daily balance of $2,500 or **average daily balance of $5,000 during each statement period to waive $15 monthly service charge
e-Statements with $3 Credit
Transaction charge of $10 per debit that exceeds six (6) withdrawals and/or transfers each monthly statement period***
Business Prestige Money Market: Make the most of your savings with a larger deposit into our high-interest rate Prestige Business MMA, with all the features and flexibility of a regular business MMA.
Minimum opening deposit $25,000
Competitive interest rates*
Minimum daily balance of $25,000 to waive $25 monthly service charge
e-Statements with $3 Credit
Transaction charge of $10 per debit that exceeds six (6) withdrawals and/or transfers each monthly statement period***
*Accrued interest will be credited to your account monthly. For current rates, please contact our call center at 1-855-325-2226 or your nearest branch during normal business hours.
**Average daily balance is calculated by adding the principal in the account for each day of the period and dividing that figure by the number of days in the period.
***$10 per debit that exceeds six (6) withdrawals and/or transfers each monthly statement period, to another account at Bank of Hope or to a third party by means of a preauthorized or automatic transfer, check, draft, point‐of‐sale by ATM/Debit card, telephone (including data transmission) and/or Online/Internet Banking or similar orders.
Meg Schutte is a Bank of Hope Blog contributor.
The views and opinions expressed in this article do not necessarily represent the views and opinions of Bank of Hope.
More Hope Stories
Tips for Estimating a House's Worth in 5 or 10 Years

Tips for Estimating a House's Worth in 5 or 10 Years

6 Ways to Take Care of Your Family Financially

6 Ways to Take Care of Your Family Financially

How Often Should You Monitor Your Bank Account

How Often Should You Monitor Your Bank Account
Tips for Estimating a House's Worth in 5 or 10 Years

Tips for Estimating a House's Worth in 5 or 10 Years

6 Ways to Take Care of Your Family Financially

6 Ways to Take Care of Your Family Financially

How Often Should You Monitor Your Bank Account

How Often Should You Monitor Your Bank Account