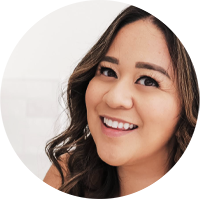 Megan Alfaro
Sep 25, 2020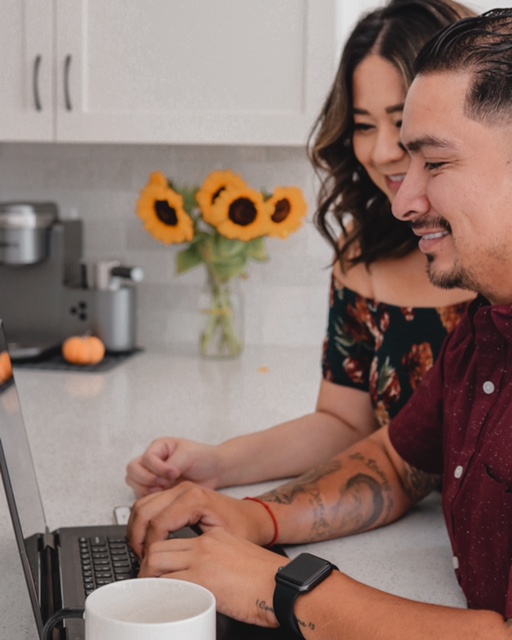 With the first of the month approaching, it's time to set up the family budget. It can be an overwhelming time but remember to take a deep breath and just take it one step at a time. To help, I included some helpful tips to help you along the way.
FIND YOUR OWN WAY TO MAKE A BUDGET
With so many different options in today's world, creating a budget can be overwhelming. My biggest advice is to try a few out and see what works best from you. Some people prefer to write it out, while others may use an app for their needs. Just remember, what works for one family, may not work for you. Some popular options are apps that connect to your checking account for easy sorting, excel sheets with bills sorted by the due date, and good ol' pen to paper - income, less expenses.
PLAN AHEAD FOR EXPECTED EXPENSES
Compile a list of all the expenses you know come every single year. For example, property tax and car registration. Even the fun stuff like Christmas and your littles birthday. You do this by writing out the expected cost/budget for that item and put a little money away each month to have it covered by its due date. This can go into a separate savings account, so it's automatically put away.
PUT SOME MONEY ASIDE FOR THE WANTS AND NOT JUST THE NEEDS
Like any diet fad, you'll quickly lose momentum if it's not sustainable. The same thing applies to a budget. If you're too strict, life just isn't fun anymore. So, budget in fun money that can be used for a new book or a spontaneous trip to Target. When adding it to your monthly expenses it gives you permission to spend without any guilt. Bonus tip: be sure to make two separate lines, one for you and one for your spouse. This way you know the money is all yours. Remember, it does not have to be a lot of money, just enough to know it's yours to spend without guilt.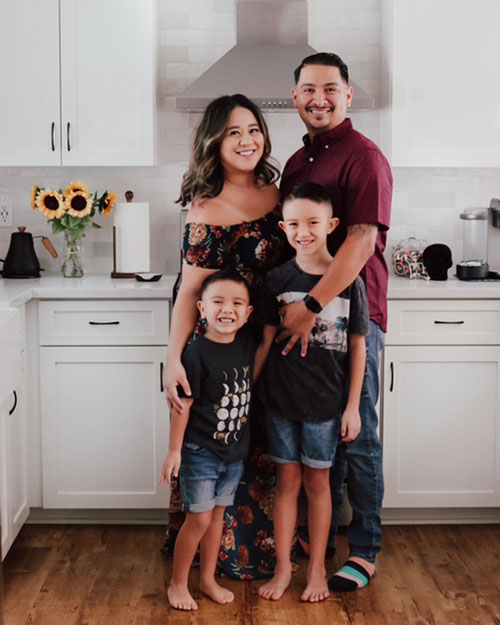 PLAN MEALS AHEAD OF TIME
When we mindless shop for staples without having an end meal goal in mind, this can be bad for the wallet. You'll either waste the fresh produce or need to head back to the store (& spend more money) to get those missing ingredients. By planning ahead you know exactly what you need without all the extras. It will also ease the meal planning process during the week giving you more time to spend on things you WANT to be doing.
GET ON THE SAME PAGE AS YOUR SPOUSE
It's important to be on the same page as your spouse. Go over the budget together and make changes as needed. Be open to their advice without judgment. This is important so both parties feel they have a say in how money flows in their home.
If you need help on how to get a family budget started, check out this quick and easy excel sheet to track income and expenses. You can add and subtract lines to fit your family's needs.
My bonus advice is to give yourself grace. You won't get the family budget down the first time. It may take a few times to get it dialed in. Just keep at it and you'll be a pro in no time.
This article was written by Megan Alfaro, founder of the blog Sunshine and Jetts. You can find more of her work on Instagram and sunshineandjetts.com
The views and opinions expressed in this article do not necessarily represent the views and opinions of Bank of Hope.
More Hope Stories
Tips for Estimating a House's Worth in 5 or 10 Years

Tips for Estimating a House's Worth in 5 or 10 Years

6 Ways to Take Care of Your Family Financially

6 Ways to Take Care of Your Family Financially

How Often Should You Monitor Your Bank Account

How Often Should You Monitor Your Bank Account
Tips for Estimating a House's Worth in 5 or 10 Years

Tips for Estimating a House's Worth in 5 or 10 Years

6 Ways to Take Care of Your Family Financially

6 Ways to Take Care of Your Family Financially

How Often Should You Monitor Your Bank Account

How Often Should You Monitor Your Bank Account